Finnegan's feature debut which originated in the Irish Film Board's Catalyst Scheme enjoyed enormous acclaim at its TIFF world premiere last year, followed by sold-out screenings at the BFI London Film Festival, SITGES and Brooklyn Horror Film Festival.
In the lattermost it earned four of a total seven Jury Awards, for Best Director, Best Editor, Best Cinematography and Best Feature.
'Without Name' has also had its Irish premiere at ADIFF on Saturday, February 18th. It will release to Irish cinemas in April 2017.
The project centres around land surveyor Eric (Alan McKenna) who travels to a remote and unnamed Irish woodland, to assess its suitability for a new development project. Here, he sets up temporary residence, in an old unused house, right in the midst of the forest.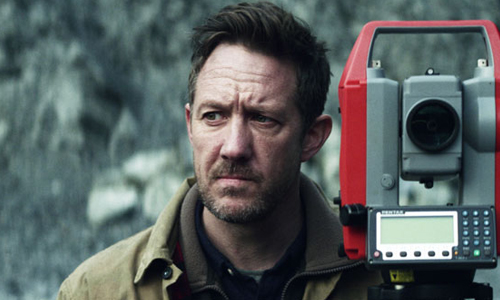 Eric learns about the man who once occupied the house and begins to discover that all is not what it would appear to be in the woods. The idyllic backdrop almost seems to speak back to him and an ominous lingering presence fills him with a sense of dread. Alone and alienated from urban existence, he becomes increasingly fascinated yet disturbed by his surroundings. Are there really external and sinister elements at play here or is Eric becoming a prisoner of his own thoughts, in this place Without Name?
Finnegan is currently collaborating with Garret Shanley (Foxes, Without Name) on the sci-fi nightmare 'Vivarium', dystopian tragedy 'Goliath', and supernatural thriller 'Nocebo'.