Irish documentary 'Lón sa Spéir - Men at Lunch' will be released in cinemas in February, it has been confirmed.
Both Irish and English language versions of the documentary will stream in Irish cinemas from February 1.
The Sónta Films production, which aired on TG4 in 2012 and screened at a number of international festivals, including the prestigious Toronto International Film Festival, explains the history and Irish links to the 1932 photograph 'Lunch atop a skyscraper'.
The photo, an iconic American image which sees 11 men sat on a beam as they take a break from their construction work on the Rockefeller Building in New York, has been a staple of American society for more than 70 years, and has triggered much debate, from the identities of the men sitting on the beam, to the photographer that took the image in the 30s.
Galway-based brothers, Seán and Eamonn Ó'Cualáin, director and producer of the film, managed to track down two Irish men who claimed their fathers, also Irish men, occupied two seats on the beam all those years ago.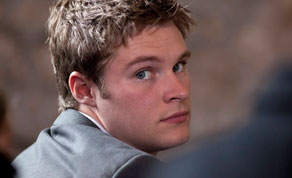 'What Richard Did' opened in the UK last Friday
The film took the Ó'Cualáin brothers and Patrick O'Shaughnessy and Patrick Glynn to the scene of the photograph in New York, as well as Boston and Pittsburgh where their research continued.
IFTA-winning Irish actress Fionnula Flanagan narrated both Irish and English versions of the documentary, and after almost two years after initial production begun, as well as an IFTA nomination in the Special Irish Language category this year, the film is expected to open in the IFI.
'Lón sa Spéir - Men at Lunch' was funded by TG4, the IFB and the BAI. It will run in Irish cinemas from February 1-7.
Another Irish production, 'What Richard Did', which is also nominated for 10 IFTA Awards this year, received its UK release last Friday (January 11), with a number of respected critics giving the film five stars.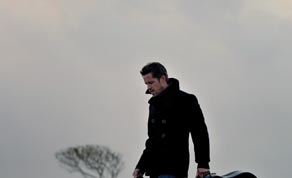 'Songs for Amy' is screening at the Glasgow Film Festival
The British Film Institute named the Lenny Abrahamson-directed feature 'Film of the Week', while the Element Pictures production was described as an "economical and quietly brilliant film" by the UK Independent.
Another Irish production, 'Songs for Amy', will also receive its UK premiere at the Glasgow Film Festival in February, it has been announced. The love story, set in Galway and starring Sean Maguire and 'Copper' star Kevin Ryan, tells the story of a love-struck musician who pens an album for the girl he's in love with.
The film features an original soundtrack with contributions from Alabama 3 and Ultan Conlon, and will premiere at the Scottish festival on Friday, February 15, and Sunday, February 17. 'Songs for Amy' is a Sonny and Skye production.