We spoke with Oscar winning writer/director Martin McDonagh ahead of the release of his hugely anticipated feature film The Banshees of Inisherin.
The dark comedy is something of a major reunion of sorts, as McDonagh links up with several previously successful collaborators. The first of these being Searchlight Pictures, with whom McDonagh's 2017 critical success Three Billboards Outside Ebbing, Missouri was produced and released.
Searchlight will release The Banshees of Inisherin in cinemas nationwide on October 21st, following an incredibly successful festival run that has seen the film prove a hit with critics and audiences alike.
A deceptively tall figure in-person, McDonagh admits his delight to the film reaction so far, as he sits across from me in the Merrion Hotel suite in Dublin. "I was happy with the movie, but you never know how it's going to be received," he tells IFTN, "but it has gone over and above (our expectations)!"
"It's a quieter film than the last few I suppose, and a simpler story, so I wasn't sure. It could have just gone under the radar in a quiet indie movie kind of way," he explains. "But no, it's much nicer to, to have this kind of reaction, from Venice to Toronto, it's been great!"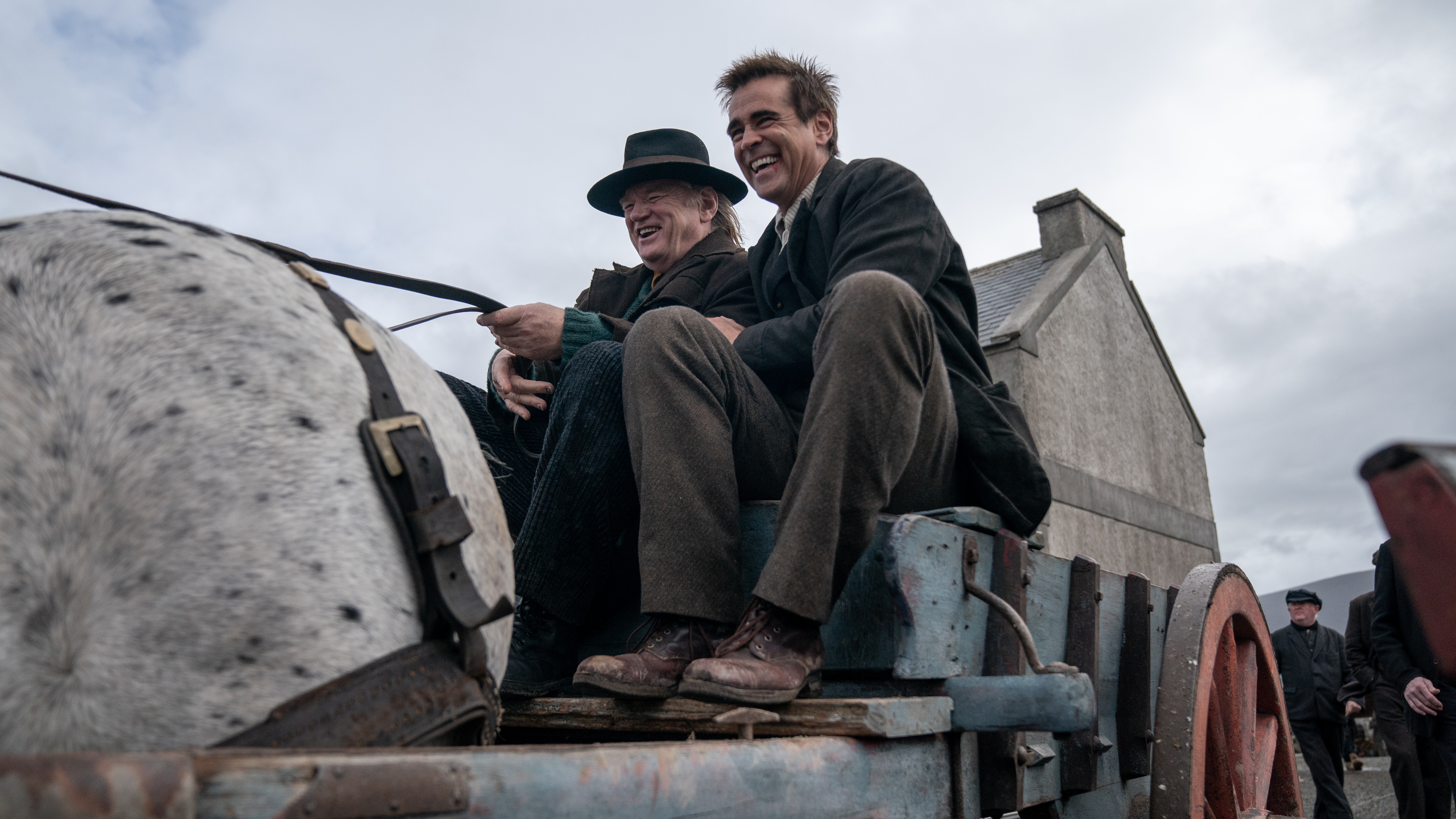 The film, which marks the emphatic reunion of McDonagh with In Bruges actors Colin Farrell and Brendan Gleeson following their collaboration on their 2008 hit comedy, had its world premiere at Venice Film Festival where it received a 13-minute standing ovation. A record McDonagh appreciates immensely, but something he feels should be taken in ones stride.
"You kind of you love it, you kind of take it with a pinch of salt," says McDonagh, when discussing the ovation. "It kind of goes from wanting to beat whatever the previous record was, to 'oh shit we're beating the previous record!' - then you realise it's actually just real people enjoying your film, so it's all good!"
"And you're in Venice - and it's bloody beautiful to be in Venice!"
With Oscar expectations already high following McDonagh's critical success with Three Billboards Outside Ebbing, Missouri in 2017, the writer/director cemented his new dark comedy as a frontrunners for the upcoming Academy Award nominations following two award wins at La Biennale last month.
The first of these was the Volpi Cup for Best Actor, which was virtually present to Colin Farrell. McDonagh was there in person to pick up the Best Screenplay award, describing it as the perfect ending for The Banshees of Inisherin at the Venice Film Festival.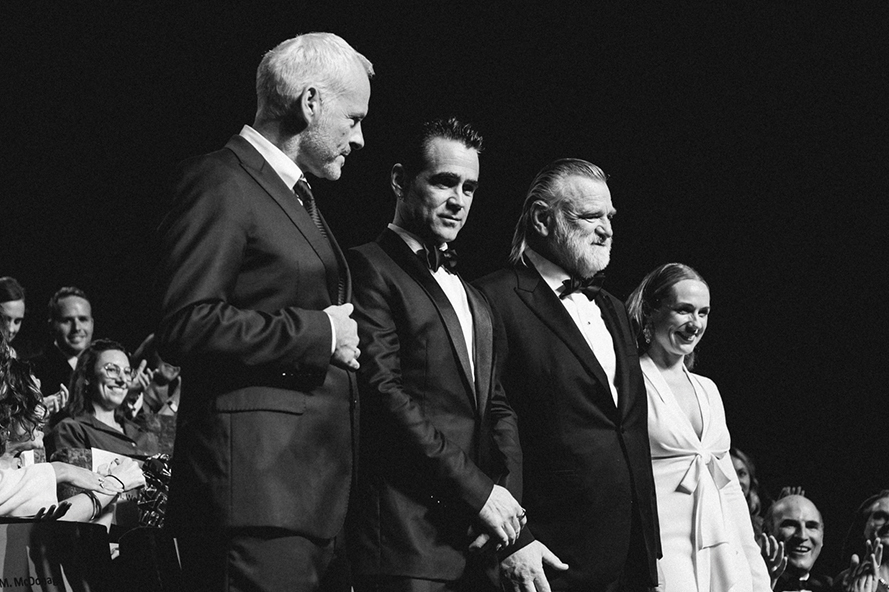 Tapestry
Following the success of Three Billboards, McDonagh began developing Banshees after he came across an old idea he had written years ago. "It wasn't very good… I had forgotten about it but reread a few pages of it (when I found it) and the first few pages were interesting, so I just took those and ran with it and took it to a very different sort of place," McDonagh tells IFTN, when discussing the origins of his latest feature film.
Set on a remote island off the west coast of Ireland, The Banshees of Inisherin follows lifelong friends Padraic (Colin Farrell) and Colm (Brendan Gleeson), who find themselves at an impasse when Colm unexpectedly puts an end to their friendship. A stunned Padraic, aided by his sister Siobhan (Kerry Condon) and troubled young islander Dominic (Barry Keoghan), endeavours to repair the relationship, refusing to take no for an answer. But Padraic's repeated efforts only strengthen his former friend's resolve and when Colm delivers a desperate ultimatum, events swiftly escalate, with shocking consequences.
"I mean, it's a very, very Irish story. Cinematically, I wanted to paint a beautiful picture of Ireland," says McDonagh. "As much as getting the two boys back together, that was like uppermost in my mind. To do a proper cinematic piece, you know, not to just have two blokes arguing in a room, I didn't want to make a dreary film, but it wasn't like I've been burning to do it for 20 years or something.
"Now I'm really glad that it happened," the director admits. "It does feel like a homecoming and like being able to breathe, it almost kind of wraps up the plays in some ways as well. Like an end piece."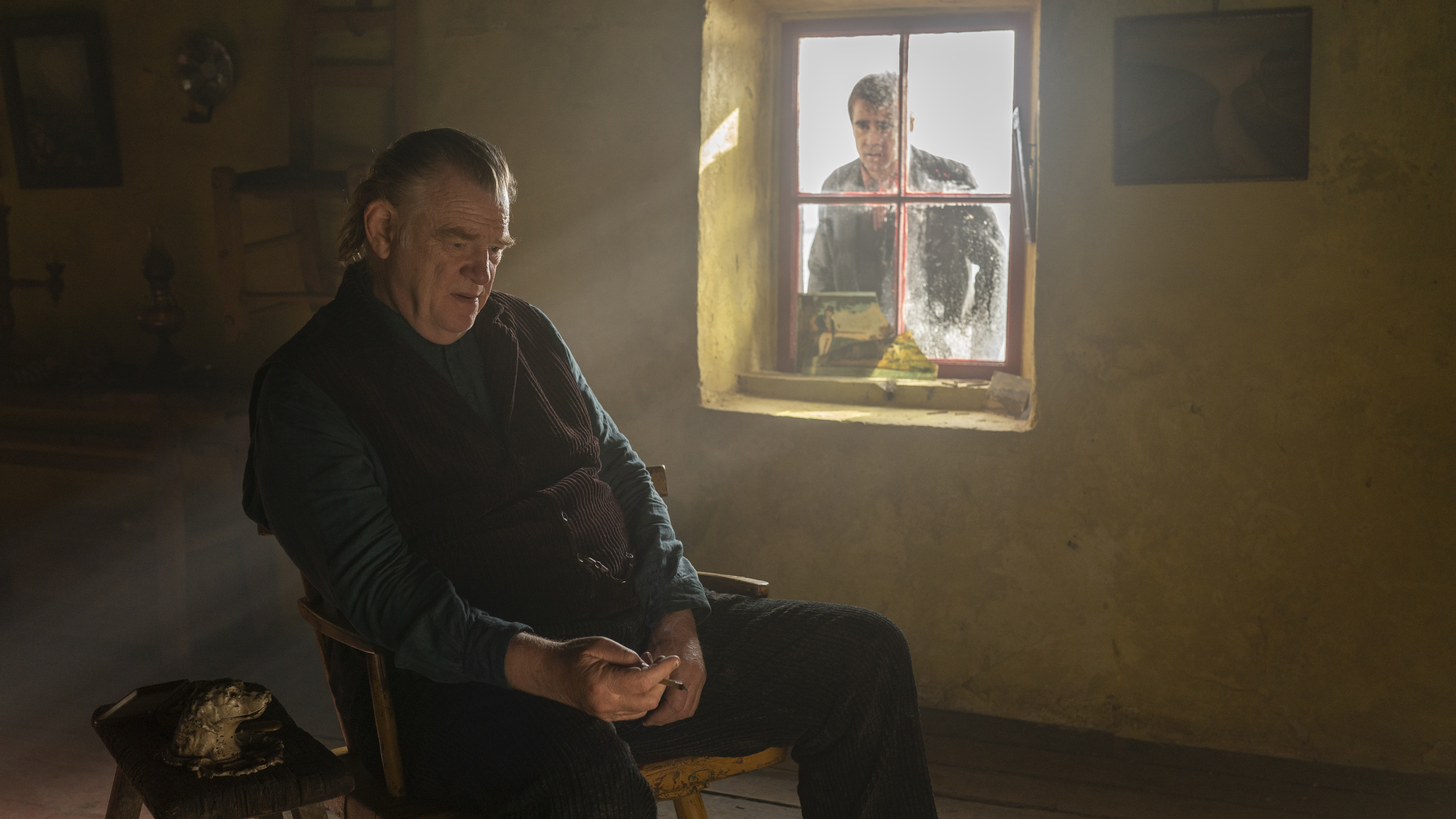 The Banshees of Inisherin has been pegged as the Irish homecoming for McDonagh, and although it is the first time the writer/director has made a feature film on the emerald isle, he feels there has been a lot of Irishness in his previous works. "I guess I always felt I would be making something here," says McDonagh, "because I made Six Shooter and that's you know, a very Irish thing, and I see In Bruges as a very Irish thing too (it just happen not to be in Ireland), it already feels like I have made Irish films before."
"I guess if you look at the plays as well, it's all part of the same sort of tapestry."
In Bruges
Although The Banshees of Inisherin marks McDonagh's first Irish-shot feature length film, the Oscar winner admits he was more concerned about doing justice to fans of In Bruges than the depiction of 1920s Ireland on screen.
"I think the nervousness was less about the Irish aspect so much because we felt like we captured the beauty of Ireland and you know, the landscapes and the cinematography was so good," McDonagh explains. "We got the best weather last year – so it was ideal and idyllic."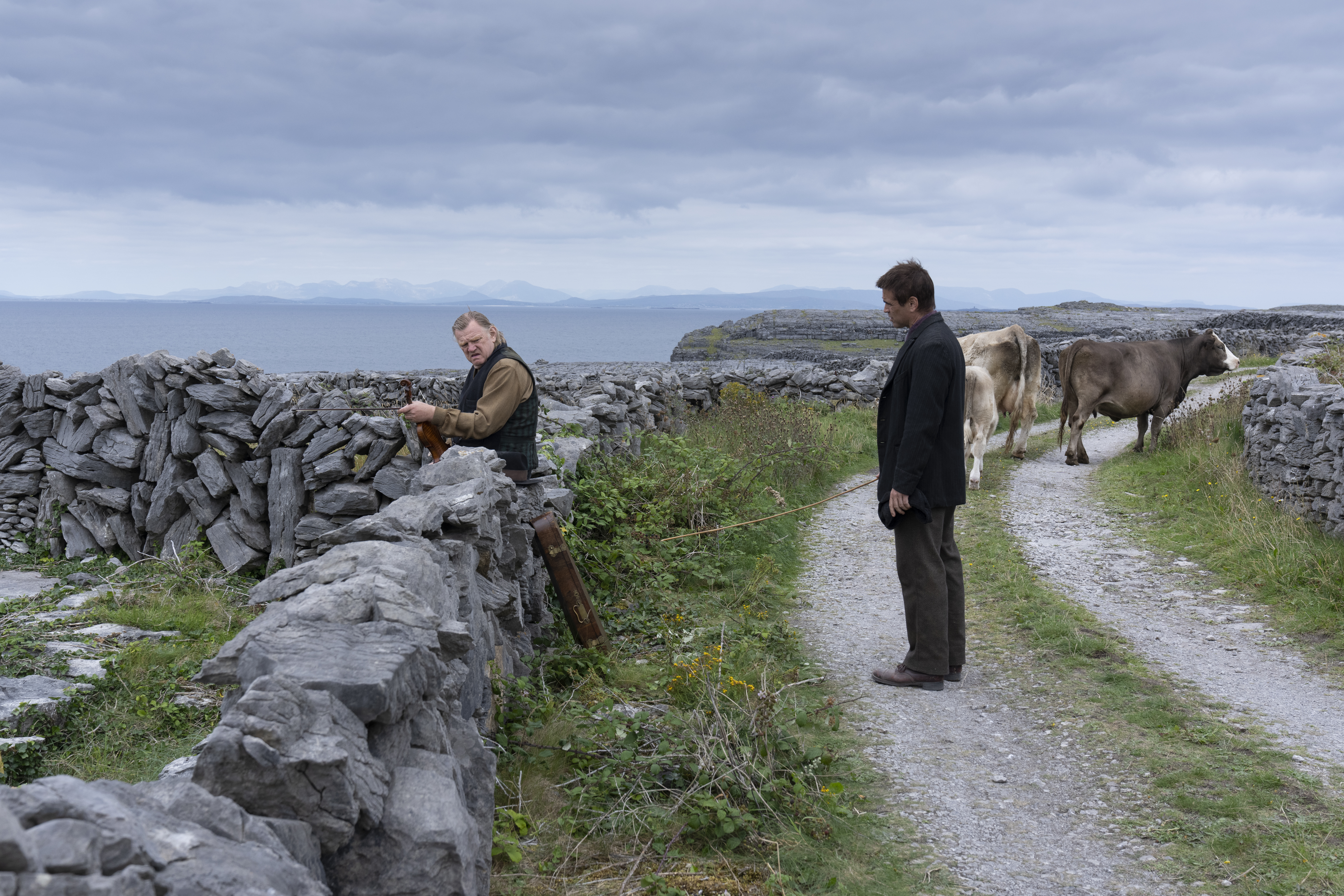 "The nervousness was almost more about following In Bruges with the boys and not wanting to do a piece of shit after that!" he laughs. "Or not to even disappoint In Bruges fan because all three of us have had lots of people come up over the intervening years about the film – it was kind of a sleeper thing that grew into a cult following."
"Those are the kinds of films I like, so you don't want to piss on that sort of thing, but also you don't want to repeat the same kind of formula, you want to take your audience that are comfortable with the guys, the audience that loves that (In Bruges), to different place, but in that, go to a stranger but equally cinematic place, and not be disappointed. So that was the bigger pressure than anything else."
Alongside Colin Farrell and Brendan Gleeson, the film boasts a lean and fantastic Irish cast that features impressive supporting performances from Kerry Condon as Siobhan Súilleabháin (Farrell's on-screen sister) and Barry Keoghan as Dominic Kearney (the town's misunderstood young soul).
Written for
Fascinatingly, when approaching the script, McDonagh wrote each of these four characters with the actors in mind. Something he has only done once before on his previous film, which led to both actors delivering Oscars winning performances. "Only once before I think, Three billboards was written for Francis and Sam Rockwell. I don't know what it is because it's not exactly how they speak for these four leads, but it maybe tapped into what you sense or know their strengths are," he says, when asked about the benefits of writing characters with actors in mind.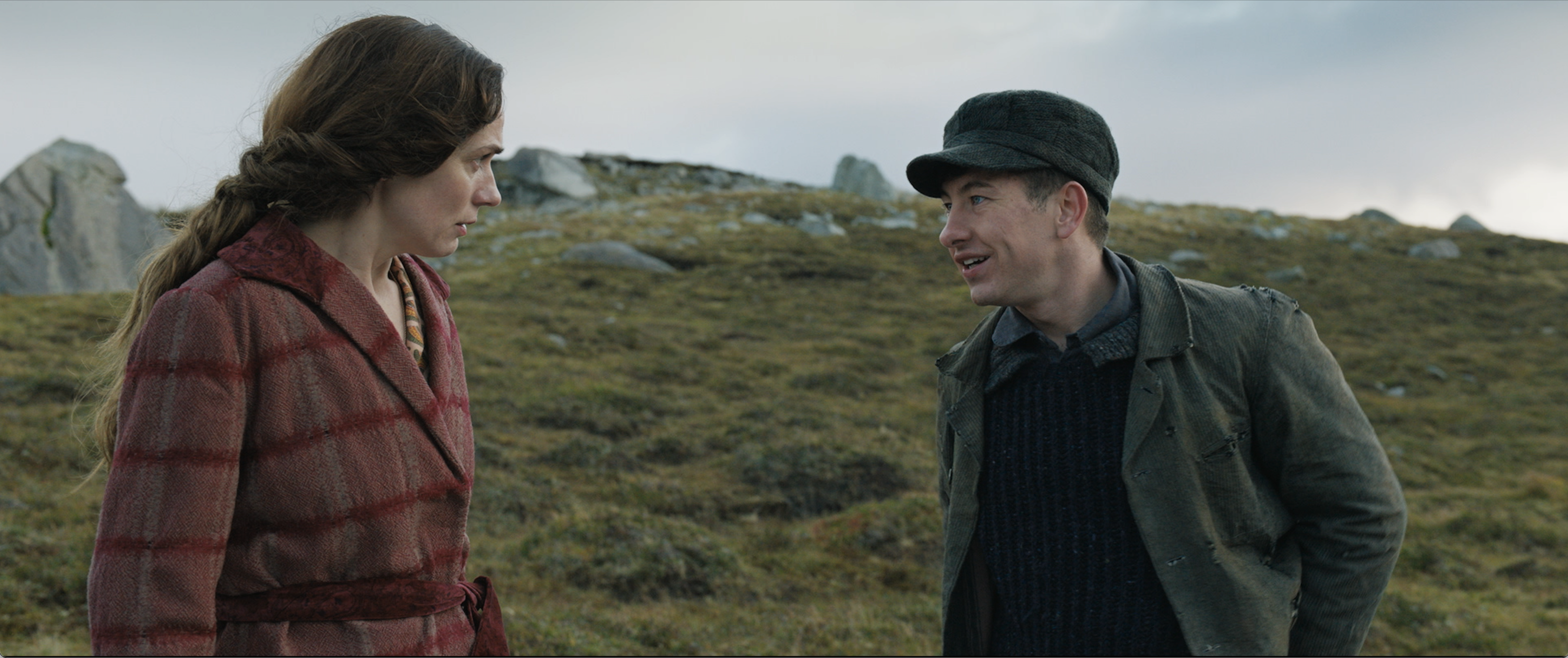 "For instance, Kerry I had worked with on plays 20 years ago, so I knew how dangerous and sensitive and funny she could be. So, you want to write things that will allow her to explore that. Similar with the guys you know, I mean, I know that Colin is such a sensitive actor. Sensitive, in terms of being open to being vulnerable. So, you put as much of that kind of stuff into his character. You tap into Brendan being a great fiddle player in real life and a composure, all that stuff, and explore your own ideas, which evolve through him and his voice. And then Barry, you know, he such a wildcard, he is such a brilliant sort of dangerous, exciting actor. So, to tap into both that but also taking him away from the psychopath type. Keeping a little bit of that, but making it again, a more vulnerable, kind-hearted person."
"So, you sort of tap into half of them, but then allow them room to go to places where you know, they're going to show their best skills."
The ensemble cast includes Irish stage and screen actors Pat Shortt, Gary Lydon, David Pearse, Sheila Flitton, Jon Kenny, Bríd Ní Neachtain, and Aaron Monaghan, most of whom McDonagh has previously worked with. "Gary Lydon plays the policeman, David Pierce, he played the priest, Pat Shortt and John Kenny, I worked with before," he explains. "So, it felt like a little repertory company of people who all sort of love each other and knew each other's work. There's a comfort in that, and everyone's on each other side."
"And then you're in a small community or a small island, like Inishmór, and all pulling together to make the same story, to tell the same tale with sort of integrity and humor and all those things," he adds. "They're all a really nice bunch of people too so that adds all that to the mix."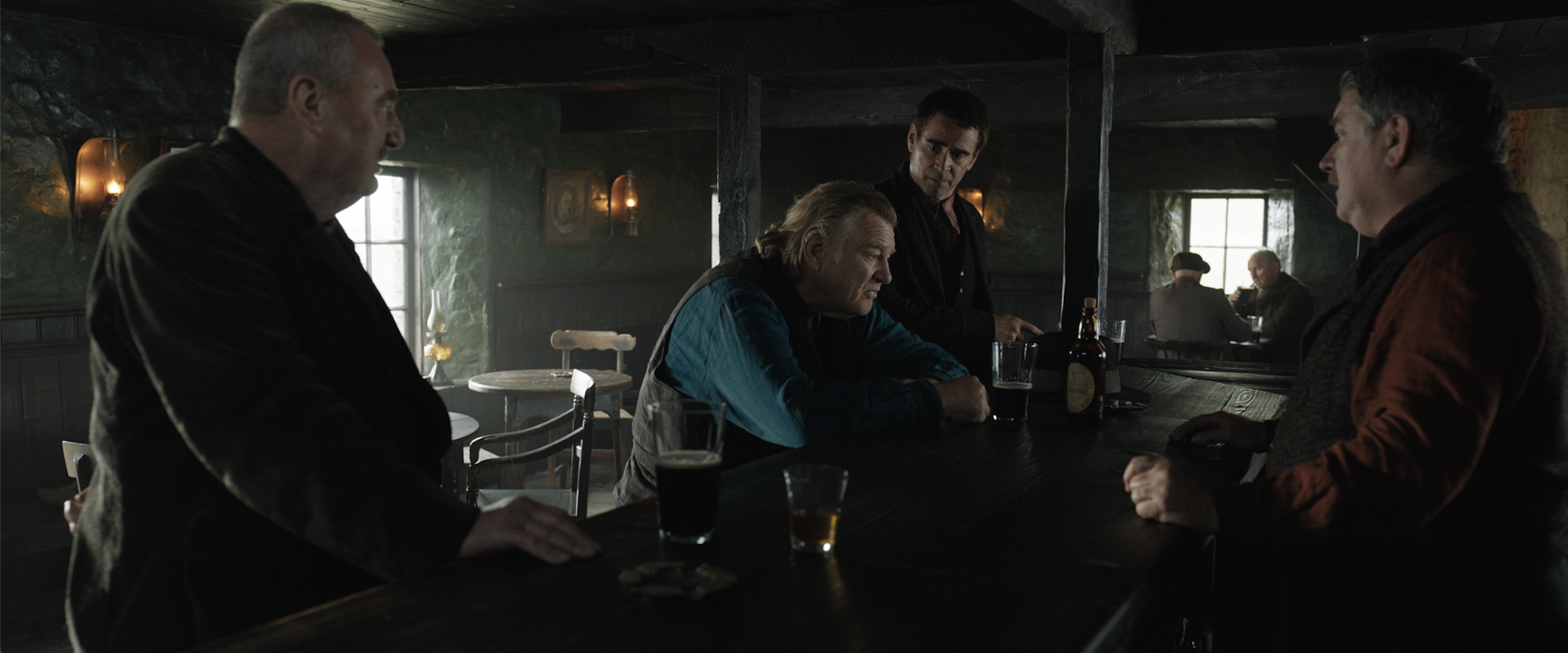 This commitment and positivity also radiated throughout the crew on the project with many relishing the opportunity to work with In Bruges stars Colin Farrell and Brendan Gleeson, which McDonagh elaborates on. "The crew were just lovely and a dream (to work with), and again, completely on board to tell this kind of Irish movie," he says. "Most of those were In Bruges fans too. So, it was like a joy for us all to have Colin and Brendan there."
Key crew on the film includes cinematographer and regular McDonagh collaborator Ben Davis, costume designer Eimer Ni Mhaoldomhnaigh, production designer Mark Tildesley, editor Mikkel E.G. Nielsen, and composer Carter Burwell, with Graham Broadbent and Peter Czernin of Blueprint Pictures producing for Searchlight Pictures and Film4. The film shot on location across the west of Ireland including Inis Mór and Achill Island during the summer and autumn of 2021.
"The landscapes were amazing," says McDonagh. "We wanted to show the most beautiful, scenic parts of Ireland that we could. The location scout was about all that."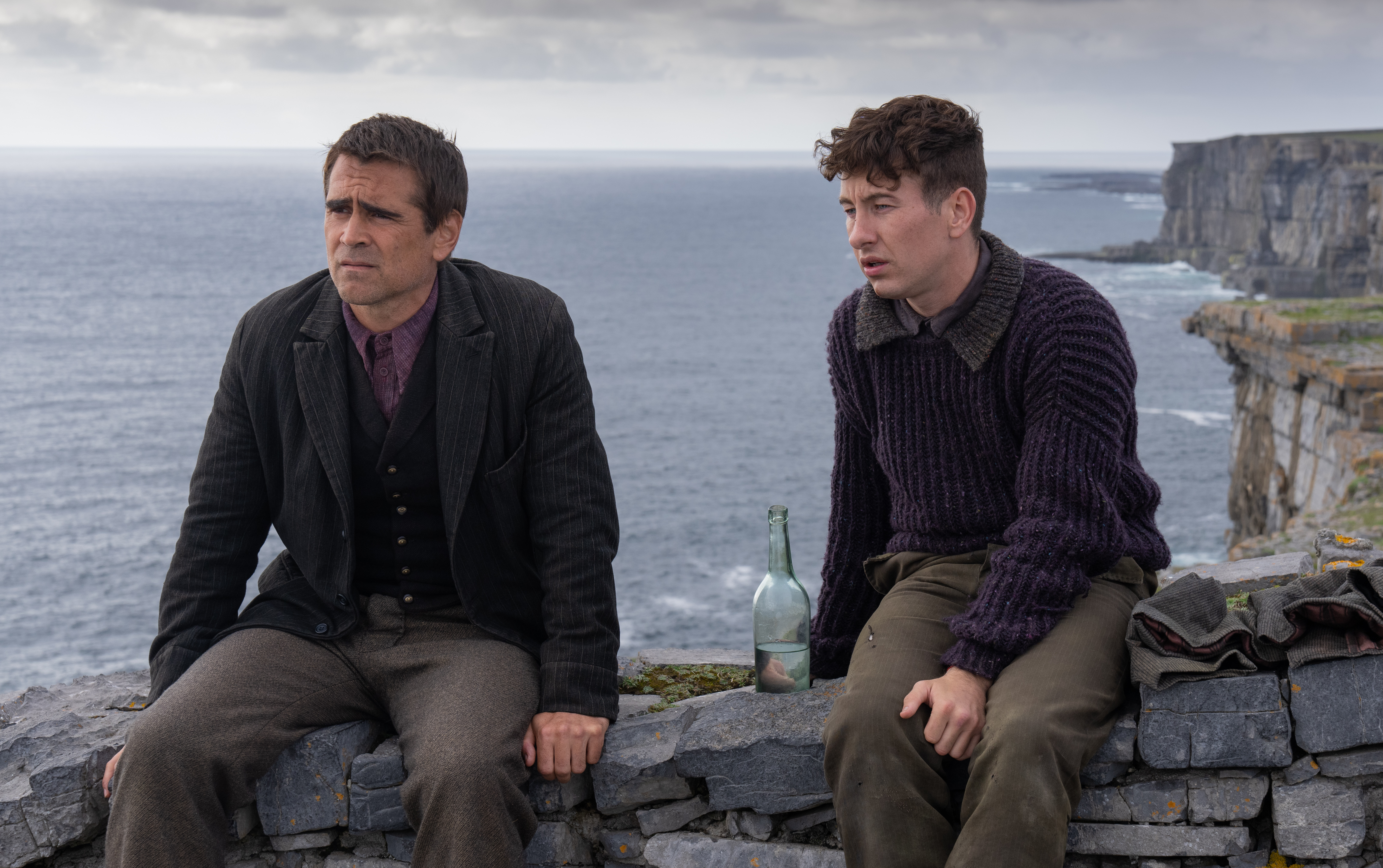 Having spent much time in the west of Ireland during his youth, McDonagh admits he wasn't too familiar with the island of Achill before filming, however once his scouts showed him Keem Beach, he knew it was going to play a big part in the film. "I instantly thought 'if we could put Brendan's house there, it would add so much to his character,'" McDonagh explains.
"For me, it's almost like the Inis Mór location where we built Padhraig's house," he adds. "Characterwise, it says something about him (Gleeson's character) and the rugged beauty of that beach. And the hills around there is like something other about Brendan's character so even topographically we tried to characterize the piece."
Dark Comedy Shtick
Having only recently watched Six Shooter, McDonagh's 2004 Oscar winning short film, the tone, style, and dark humour for which the writer/director has become synonymous with, seems to be have been distinctively ever present throughout his work. McDonagh reflects, when asked about his style being defined over the years, "you don't really notice it (as a director), as you're making the films."
"You don't see what your type of movie is, but now I kind of see when you look at the four movies - maybe four and a half if you count Six Shooter - just what my kind of filmmaking is, and I guess it's dark comedy. It's very sort of dialogue based, but hopefully quite cinematic with it."
"But yeah, Dark comedy shtick, I guess!" he laughs.
The Banshees of Inisherin opens in Irish cinemas October 21st.