The upcoming feature documentary from the multi-award winning Irish Filmmakers behind such titles as 'The Secret Scripture' (Sheridan) and 'Mattress Men' (Quinn), is currently casting for the lead role of Thin Lizzy frontman, Phil Lynott.
Producers Marcie Films are looking for an actor/musician/singer, aged between eighteen and thirty-five, to play the part of Lynott, Ireland's first bona fide rock star, in this feature documentary about his rise to stardom.
The open casting will be held at Bow Street, 12-13 Bow St., Dublin 7 on Saturday 27th May from 12.30pm. Filming for the documentary will take place on various dates throughout 2017. Experience in film and television is not essential.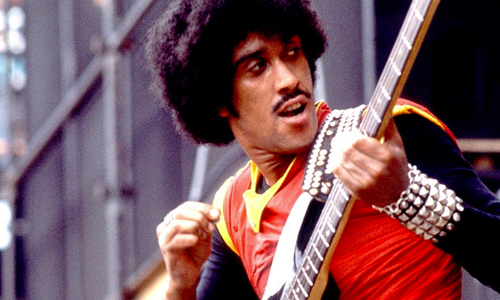 All are asked to come prepared with a song, poem or example of Phil's influence on them. Auditions will be filmed and may form part of the final film. There is no need to register.
Alan Maher, Producer, Marcie Films: "Whether you sing, play the bass or have a passion for poetry and rock n' roll, you could be our Phil Lynott, the successful Rocker will work with professional mentors and those who have influenced and worked with Phil to 'become' THE ROCKER."
The Rocker' received €150,000 production funding from the Irish Film Board in Q1 2017.