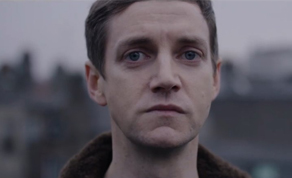 'Heartbreak'
The annual awards ceremony run by the WGI will take place on Wednesday, June 28th 2017 in the The Sugar Club, 8 and is set to be hosted by Senator David Norris.
This year's nominees see three IFTA-nominated short films up for Best Script, including the winning 'Heartbreak' from Emmet Kirwan. Sharon Horgan is also up for double awards in the Best Television Script category with nominations for both 'Divorce' and 'Motherland', and shares the latter with Graham Linehan.
Voting is now open and Guild members should have received an email with details on how to vote. Voting closes 3pm Monday, May 22nd 2017.
Best Television Script
Sharon Horgan for 'Divorce' (Pilot ep.)
Graham Linehan & Sharon Horgan for 'Motherland' (Pilot ep.)
Stefanie Preissner for 'Can't Cope Won't Cope' (Ep. 4)
Best Radio Script
Lucy Caldwell for 'Dear Baby Mine' (Ep. 1)
Rory Duffy for 'Paulo in the Underworld'
Kate Gilmore for 'The Wickedness of Oz'
Best Theatre Script
David Ireland for 'Cyprus Avenue'
Margaret McAuliffe for 'The Humours of Bandon'
Laurence McKeown for 'Green & Blue'
Best Feature Film Script
Emma Donoghue for 'Room'
Peter Foott for 'The Young Offenders'
Darren Thornton & Colin Thornton for 'A Date for Mad Mary'
Best Short Film Script
Graham Cantwell for 'Lily'
Emmet Kirwan for 'Heartbreak'
Natasha Waugh for 'Terminal'
Best Game Script
Kevin Beimers for 'Wailing Heights'
Christopher Conlan for 'Little Acre'
Barry Keating for 'Steep'