Irish talent will gather this Saturday April 8th at the 2017 IFTA Film & Drama Awards ceremony to celebrate the very best of our creative output in the last year.
Half of the six projects nominated for Best Film are based on incredible true stories, with acting category nominees also bringing iconic characters, some heroic, some tragic and others hilarious, to the big screen.
The Siege of Jadotville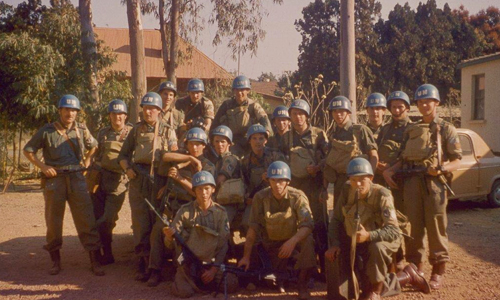 Irish UN Troops pictured with Commander Pat Quinlan
Moving war thriller 'The Siege of Jadotville' directed by Richie Smyth is a great example of top class Irish films breaking into the international film scene with Irish stories, and went straight to Netflix to a rave response, both for its story and the talent finally bringing it to life.
Jamie Dornan plays real-life Commander Pat Quinlan, the man who led Irish UN troops in their forgotten battle against French and Belgian mercenaries in the Congo, without losing a single man. These heroes were not only ignored but shunned as 'Jadotville Jacks' when they returned home, and with many now deceased, this film was the powerful catalyst behind Minister of State with Special Responsibility for Defence Paul Kehoe presenting the soldiers with military citations in September last year.
IFTN Interview: Kevin Brodbin on 'The Siege of Jadotville'
The Young Offenders
Cocaine pictured in Dunlough Bay, Co. Cork
Peter Foott's debut feature film starring Alex Murphy and Chris Walley is based on the biggest ever drugs seizure in Irish history, which saw €440M worth of cocaine turn up off the coast of West Cork in July 2007. A boat carrying the cocaine got into difficulty and life guards found bales floating in the water when they approached. One man and two accomplices were sentenced to thirty and twenty five years in prison respectively, in 2008.
Peter Foott, Writer/Director:
"There were idiots, everyday people like all of us, off looking for cocaine! The idea of fifteen year olds going down was even more ridiculous…'The Goonies' and 'Stand by Me' are my favourite films and I thought that age group would be a great audience to talk to."
IFTN article: Peter Foott talks 'The Young Offenders'

The Journey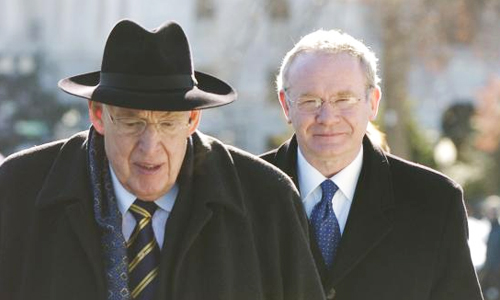 Ian Paisley and Martin McGuinness
Political drama 'The Journey' directed by Nick Hamm has come at a huge juncture in the real-life narrative of Northern Irish politics, with the recent passing of former Deputy First Minister Martin McGuinness. Colm Meaney's portrayal of the late Deputy First Minister alongside Timothy Spall as Paisley has earned him a nomination for Best Lead Actor in Film. Although a fictionalised account, Colin Bateman's script is based on a real-life car journey shared by the politicians at a critical time in beginnings of the Good Friday Agreement.
Loving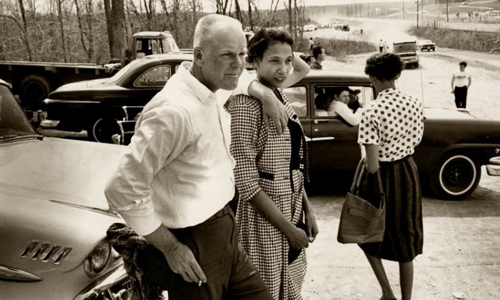 Richard & Mildred Loving
On June 12, 1967 the U.S. Supreme Court ruled unanimously in favour of the Loving family, who were victims of the ban on interracial marriage. The couple pursued the case in order to return to their home in the state of Virginia, where they were convicted a mere two weeks after their wedding in 1958. Ruth Negga is nominated in the category of Best Lead Actress in Film for her performance as Mildred Loving, in the project directed by Jeff Nichols.
Notes on Blindness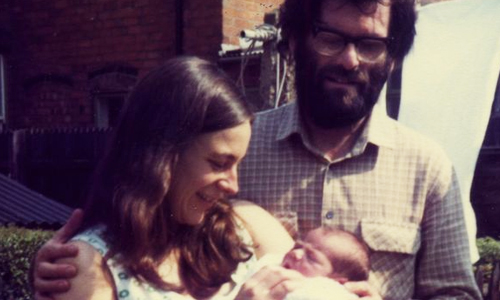 Marilyn & John Hull
Simone Kirby is nominated in the Best Supporting Actress category for her portrayal of Marilyn Hull, the wife of writer and theologian John Hull who went blind in 1983 just two weeks before the birth of his son. His audio diaries were published in 1990 and inspired this creative documentary blending dreams, memory and the imaginative life, from Peter Middleton and James Spinney.
Property of the State
​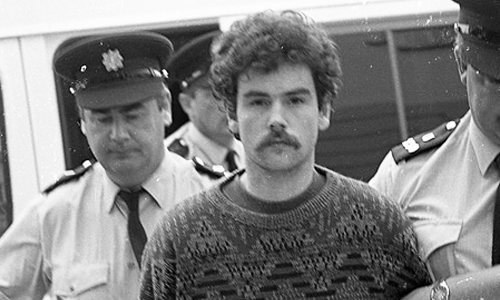 Brendan O'Donnell leaving court
In 1994 artist Imelda Riney and her three year old son Liam were found dead in the woods between the villages of Mountshannon and Whitegate, Co. Clare, having been shot at close range by twenty one year old Brendan O'Donnell. The killer had also murdered priest Fr. Joseph Walsh and was believed to have been mentally, physically and sexually abused while in state care.
Kit Ryan directs the feature drama, which sees Rising Star Nominee Patrick Gibson in the role of Brendan and Aisling Loftus nominated for Best Lead Actress in film, in the role of his sister Ann Marie.
For a full list of #IFTA17 Nominees visit the Official IFTA Website