The actor who recently received an IFTA nomination for Best Supporting Actor in Film for 'Fantastic Beasts and Where to Find Them' will portray former Lieutenant-Colonel Oliver North, during the real-life saga of the 1980s Iran-Contra arms scandal.
Yorgos will direct a script from Enzo Mileti and Scott Wilson. Ben Stiller and Nicky Weinstock will take the role of executive producers for Red Hour Films.
At a high level the untitled series which is being developed for Amazon, will explore the scandalous facilitation of arms sales to Iran by US officials, despite the current arms embargo on the Iranians. The funds from the sale were then allocated to anti-communist Contra rebels in Nicaragua.
North was removed as Deputy Director of Political Military Affairs for the US National Security Council by President Regan once the scandal was exposed. Although found guilty on several charges following the scandal, his convictions were overturned due to the belief that prejudice may have arisen from his televised testimony.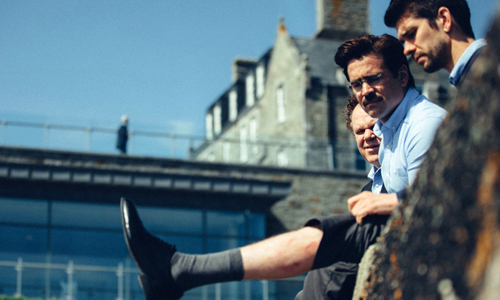 Yorgos Lanthimos, Director: "I'm really excited to be working with Colin again on something quite different to what we have done so far. I look forward to joining forces with Ben and Nicky, who had an excellent casting idea and saw the potential of the material early on and Amazon, who has embraced the project with great enthusiasm. It makes me very confident and excited to be working on a script which, although based on relatively recent history, feels very fresh and relevant to our times."
Farrell also stars in Lanthimos' recent 'The Killing of a Sacred Deer' produced by Element Pictures, which his in post-production and also stars Barry Keoghan (Mammal), Nicole Kidman (The Hours) and Alicia Silverstone (Clueless) as key cast.