Under the State's Section 481 tax incentive scheme for production in Ireland. Figures released by the Revenue show that tax reliefs up to a value of up to €111m were distributed to a total of 54 production companies in 2016.
Metropolitan Films the makers of Sky Atlantic and Showtime gothic drama 'Penny Dreadful' were the biggest beneficiary of the State's tax relief on the list, gaining between €10m-€30m. They also received a figure between €2m-€5m for the making of history Channel's 'Vikings' Season 4.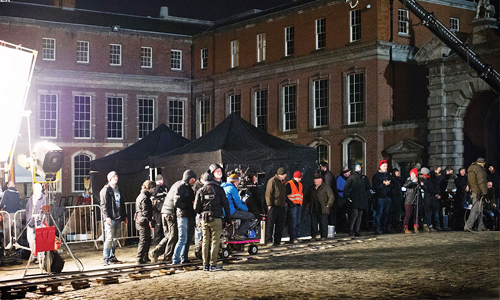 Filming of 'Penny Dreadful' at Dublin Castle
Other production companies that claimed tax reliefs last year across their TV & Film output included:
Abú Media which received between €500k - €1m back for 'An Klondike' Season 2, the IFTA award- winning Irish language drama series currently airs on TG4 and follows the story of the Connolly brothers as they struggle to forge an empire for themselves during the Klondike gold rush of the 1890's.
Blinder Films, received tax relief between €2m - €5m for its production of RTÉ One legal drama series 'Striking Out' starring Amy Huberman. It also received tax relief of less than €500k for its project 'Grace Jones: The Musical of My Life'.
'Can't Cope, Won't Cope' another TV show starring Amy Huberman and written by Stefanie Preissner for RTÉ 2, made by Deadpan Pictures is listed as receiving less than €500k back in tax relief.
The Breadwinner' by Cartoon Saloon which credits Angelina Jolie as an Executive Producer on the animation received between €1m - €2m.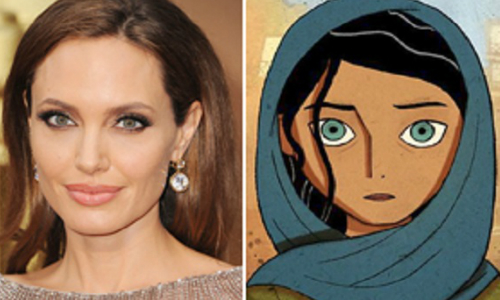 Element Pictures who made 'Rebellion' the 1916 drama for RTÉ One, received between €1m-€2m back in tax relief for the project.
Irish production 'The Siege of Jadotville' made for Netflix by Parallel Films is listed as gaining up to €2m in tax relief.
Visit the Revenue website or click here for a full list of all the production companies who received tax relief back under the State's Section 481 tax incentive scheme in 2016.
From the start of 2015, it was announced that all feature film, TV drama, animation projects, and creative documentaries can avail of the tax incentive scheme to receive tax relief of up to 32% of their eligible Irish expenditure.
The long list of 2016 beneficiaries released by the Revenue, supports the report from The Irish Film Board last year that it handed out a record level of funding in 2016. As the production activity within the Film and TV industry in Ireland surpassed €250m for the first time.