IFTN have had a quick sneak peep through the TV guide and picked out some of the best on the box this weekend. Bearing in mind St Valentine is flying about, there will definitely be a few 'love is in the air' themed specials, although fear not cupids bow isn't striking everything on the guide.
With Ryan turning Cilla Black with his audience of singletons on Friday night, to an oul' romance drama set in 1930's rural Ireland starring Colin Farrell on Saturday evening. You'll be falling for another dancer on Sunday night, after you've been swept off your feet by a GAA player dancing to Phil Collins 'Easy Lover' on RTÉ One's 'Dancing with the Stars, Valentine Special'. Then after that you can switch the channel over to catch the red carpet glamour and see how our Irish talent fairs at the BAFTA British Academy Film Awards.
Friday, 10th February
'The Late Late Show Valentine's Special' | RTÉ One | 9.35pm
Ryan Tubridy turns up the heat in the studio with a makeshift 'Blind Dates' partition and 200 audience singletons looking to take part in the Valentine's Special edition of 'The Late Late Show'. Ryan is assisted in his romantic efforts by comedian Al Porter, Eurovision star Linda Martin, Crystal Swing and Dickie Rock who are all on hand to help serenade the love birds with 80's power ballads. <
'The Graham Norton Show'| BBC One | 10.35pm
On Graham's sofa are Northern Irish 'Siege of Jadotville' and 'Fifty Shades star Jamie Dornan, Oscar winner Denzel Washington, appearing in 'Fences', Hollywood great Keanu Reeves, starring in 'John Wick: Chapter 2', and legendary comedian and actress Whoopi Goldberg. With music from Rag'n'Bone Man, performing his song 'Human'.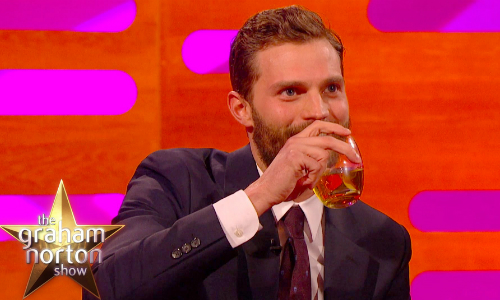 Saturday, 11th February
'Falling for a Dancer'| be3| 9.00pm
The Romantic drama set in rural Ireland of the 1930s, starring Irish actors Colin Farrell and Liam Cunningham. The story begins when a 19-year-old Irishwoman Elizabeth has a brief fling and falls in love with a dashing actor but must wed another man of her father's choosing. The TV movie was originally released on the 13th September 1998, and directed by Richard Standeven.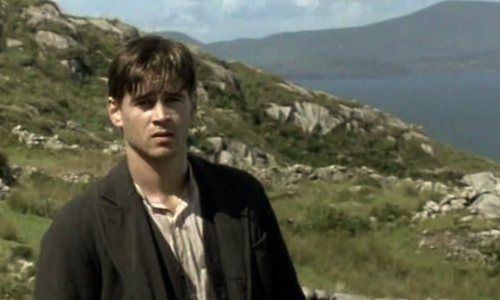 'An Klondike' | TG4 | 21.30
Catch up on the second episode of the IFTA Award-winning Irish language western gold rush drama 'An Klondike' as Micí Bán Connolly's actions lead to a rift between Tom and Séamus Connolly. The typhoid epidemic worsens, and Kate struggles to come to terms with the discovery that her baby is still alive.
'Gogglebox Ireland' | TV3 | 10.30pm
'Gogglebox Ireland' is back. The Irish version of the armchair TV review show returns for a second series, as a selection of telly addicts pass comment on the week's programmes including sing songs of 'Sister Act' and other entertainment, drama, movies and news from the comfort of their living rooms with some fresh new families and faces in the mix.
Sunday, 10th February
Live Women's Six Nations Rugby Union: Italy v Ireland| RTÉ 2 | 12.45pm
Get ready to cheer on the ladies in green as Italy v Ireland (Kick-off 1.00pm). Coverage of the concluding match in the second round of fixtures, which takes place at the Stadio Tommaso Fattori in L'Aquila. Presented by Joanne Cantwell, with commentary by Hugh Cahill and Fiona Coghlan, and analysis from Fiona Steed and Rosie Foley.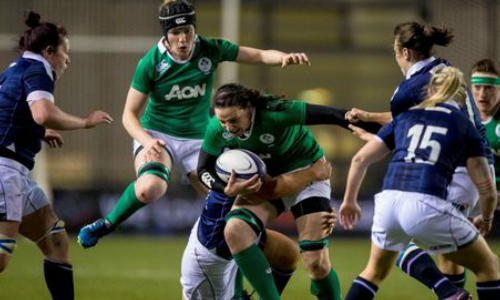 'Dancing with the Stars – Valentine Special '| RTÉ One | 6.30pm
Dancing with the Stars is going for the romance with a Valentine's themed special episode.The eight remaining celebrities and their dance partners will take to the floor with their best romantic duets in the hopes that the judges will show them some love.GAA star Aidan O'Mahony will be dancing the tango to Phil Collins and Philip Bailey's hit 'Easy Lover', while Aoibhin Garrihy is set to jive to Meatloaf and Cher's 'Dead Ringer For Love'.
'BAFTA's British Academy Film Awards 2017| BBC One | 9.00pm
Stephen Fry hosts the awards ceremony live from the Royal Albert Hall. This year's nominated films include Irish Cinematographer Robbie Ryan's 'I, Daniel Blake', 'La La Land', 'Arrival', Irish Cinematographer Seamus McGarvey is nominated for his work on 'Nocturnal Animals', and Donegal Actor Art Pakrinson's 'Kubo and the Two Strings' in which he plays the main voice lead of Kubo is nominated for Best Animated Feature. Irish Costume Designer Consolata Boyle is nominated for 'Florence Foster Jenkins'. With plenty of stars in the running on the night including Meryl Streep, Amy Adams, Jake Gyllenhaal, Emma Stone and Ryan Gosling tune in to see how our Irish BAFTA nominated fair.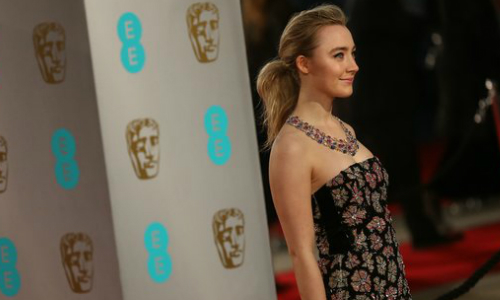 'Room To Improve'| RTÉ One | 9.30pm
Dermot Bannon helps two teachers to renovate a cottage in Moate, Co Westmeath. Their property is hemmed in on all sides, but the owners hope to come up with a design that gives them their privacy. The building contractor suggests it may be simpler to tear it down and start from scratch, and Dermot is soon proposing some unusual designs that have never been seen in the village before.
'Mná an Cheoil'| TG4 | 10.00pm
Music series celebrating the emergence of women in traditional music scene and the history of female accordion players. The story continues from the time mbanbhocsadóirí Ann 'Ma' McNulty, made famous in America in the 1920s up to the present day. With contributions from modern musicians, including Sharon Shannon, Dr. Máire Ní Chaoimh, Josephine Marsh and Verena Commins. Last in the series.
Don't forget that anything you might miss can probably be re-watched across various catch up player services offered by many of the channels. So sit down, get the comfy slippers on and enjoy some of the above across the small this weekend.