It is fitting in the midst of Oscar season that classic title 'The Crying Game' should celebrate a landmark in its history as part of staple Irish cinema.
Jordan was honoured with the Academy Award for his 1992 screenplay, with additional nominations for Best Picture, Best Director, Best Actor, Best Supporting Actor and Best Editing.
The BFI are set to host a special anniversary screen which Neil Jordan, Stephen Rea (Breakfast on Pluto), Producer Stephen Woolley (Carol) and Costume Designer Sandy Powell (How to Talk to Girls at Parties) in attendance, on Wednesday, Friday 15th.
'The Crying Game' is a lauded 90s title not only for its cast, cinematography and Oscar-winning writing but for its tackling of taboo sexuality, racial and political issues simultaneously.
Rea portrays Fergus, an IRA soldier as he encounters Jody (Forest Whitaker), a soldier held captive by the group, and eventually pursues a romantic relationship with Jody's girlfriend Dil (Jaye Davidson).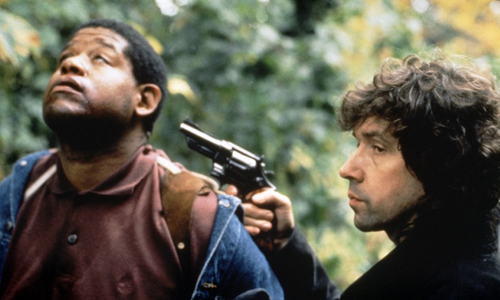 Jordan was recently named one of the best one hundred directors in the last twenty five years by Quartz, who analysed numerical scores from Metacritic on directors who had made six or more films.
The list is headed up by 'Boyhood' and 'A Scanner Darkly' director Richard Linklater, with Jordan also featuring beside Stephen Spielberg (Schindler's List), Michael Moore (Bowling for Columbine) and Martin Scorsese (Silence).
View the Full List here
Visit the BFI Special Anniversary Screening Event Page