The second series of 'Celebrity MasterChef Ireland' filmed at Dun Laoghaire harbour and produced by ShinAwiL is back. With two new Chef Judges Robin Gill & Daniel Clifford the new eight-part series will broadcast every Monday on TV3 at 10pm starting 16th January to 6th March 2017.
Braving the heat of the kitchen will be 10 celebrity cooks; one of the country's most successful athletes Sonia O'Sullivan (46), Singer and actress Samantha Mumba (33), RTÉ weather forecaster Evelyn Cusack (51), Model Holly Carpenter (24), Eurovision winner and singer Niamh Kavanagh (46), Model and TV personality Nadia Forde (27). Director of Amnesty Ireland Colm O'Gorman (50), 'Saturday AM' presenter and actor Simon Delaney (45), Singer songwriter Mundy (41), and finally retired GAA footballer Oisin McConville (40).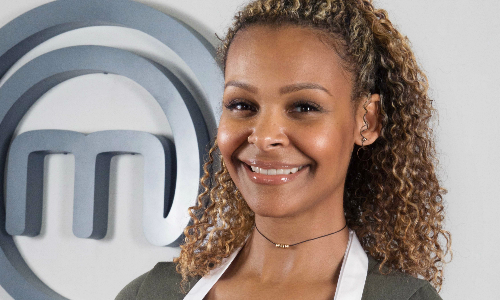 Samantha Mumba is ready to put her apron on and show what she can do to win
Speaking with IFTN about the filming and location for the new series, Executive producer Larry Bass, ShinAwiL said: "We built the set in the HSS terminal in Dun Laoghaire harbour, which worked out fantastically well. It was filmed in the autumn and like any pre-recorded show you have to give yourself a few months to get the show footage fine-tuned and well-polished in post production which was done in Piranha Bar."
"We in ShinAwiL are delighted to once again bring MasterChef back to Irish screens. This Celebrity version is the ideal way to start MasterChef on TV3 and we look forward to building the show and introduce our two new presenters. The Irish Chef Robin Gill, who has three restaurants in London and the English Chef Daniel Clifford who is one of the main chefs on 'The Great British Menu' he has a two star Michelin restaurant in Cambridge.
"They added a whole new dimension to the show. I think having two actual chefs instead of a chef and a restaurateur, allowed for our celebrities go on a significant journey as chefs themselves in the kitchen was fantastic. Not only are they there as judges, they can offer great insight and tips to those taking part. All of our celebrities loved their time on the show because throughout the competition they all improved their skills and abilities in the kitchen."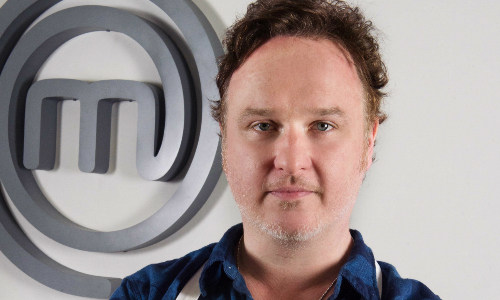 Singer songwriter Mundy will be one of the 10 celebrities taking part in the new show
Two Michelin star chef, Daniel Clifford is one of Britain's most celebrated chefs. His astonishingly creative and flawless Midsummer House is ranked amongst the top restaurants in Europe. With a profound respect for ingredients and flavour he recently opened The Flitch of Bacon. Daniel said: "I am really excited to be involved in the project. It was an amazing experience being in Ireland and I loved every minute of it. I have met some amazing people and to watch the contestants grow is an inspiring thing."
Dublin-born Robin Gill is one London's most respected chefs and restaurateurs. A star in a hugely competitive culinary scene The Dairy, The Manor, Paradise Garage and Counter Culture are four of the hottest and most exciting restaurants in London today.
"The chance to come home and work on MasterChef was huge for me and the fact the filming was taking place moments from where I was brought up made it 'meant to be'. The skill level of the guys was both shocking and surprisingly good, there were major ups and devastating downs and plenty of emotion but what made it really great was that every one of them forgot who they were once the apron went on and gave it their best shot! The fact that both Daniel and I are both chefs created an amazing platform for the guys to grow very quickly and I believe this has changed the dynamic of MasterChef worldwide for the better," he said.
Over eight weeks the ten celebrity cooks will be put through their paces in the kitchen, they will be learning from two of the most creative and aspirational chefs in the business. But there is no easy ride in MasterChef, our judges Daniel and Robin are looking for outstanding cooking skills and if our celebrities are not up to scratch they will be eliminated.
Tune in to 'Celebrity MasterChef Ireland' every Monday at 10pm on TV3, from 16th January, 2017.
Production Company: ShinAwiL
Post Production: Piranha Bar
Set Designer: Fiona Cunningham
Lighting Designer: Andrew Leonard
Series Producer Niamh Mare
Executive Producer: Larry Bass