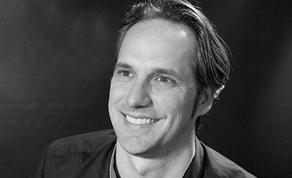 Andrew Schlussel, The Moving Picture Company
This two-day workshop hosted by Screen Training Ireland will take place on December 1st and January 19th 2017, with an application deadline of Thursday, November 24th.
The programme is designed for animation and VFX companies with multiple departmental structures, which are contending with organisational change, attracting and retaining staff, and developing a culture of training and mentorship as well as career pathways.
Training will prepare Senior Executive team members for change and set the groundwork for the development of internal training academies. There may be the opportunity for companies to implement workplace learning initiatives with the support of Screen Training Ireland and Animation Skillnet.
Tutors
Andrew Schlussel – Global Head of Training & Development at The Moving Picture Company
Jane Leonard, Really Useful Training & Development
John Loughran, Specialist in Leadership Change
Niamh Fennelly, Associate, Employment Law, Arthur Cox
Séamus Given, Partner, Head of Employment Group, Arthur Cox
Modules
Leading Change & Creating a Culture of Training
Creation & Implementation of a Learning Management System
Unconscious Bias
Employment Law
Implementation of a Mentorship Process
Visit Screen Training Ireland Online to Learn More