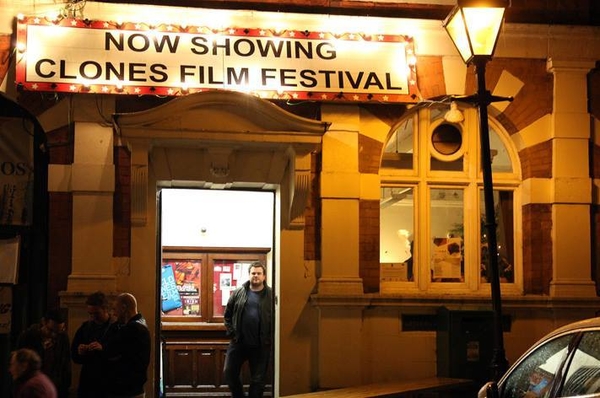 Clones Film Festival, 27 - 30 October 2022
Clones Film Festival - Ireland's Biggest Little Film Festival - will once again offer an action-packed programme featuring new Irish & international cinema releases, interviews, documentaries, animations, short film competitions, children's films and live music festival club this October bank holiday weekend (Thurs 27 - Sunday 30 October 2022). This is the 20th year of CFF and screenings will be hosted in a variety of venues around the town of Clones. There will be a number of special events on this year's programme to celebrate our milestones birthday.
Geraldine Zechner, one of the festival's organisers, is proud of its success in 'attracting talented and enthusiastic filmmakers to Clones'. She goes on to say that 'we've built up a really strong network of young, up-and-coming, independent filmmakers who are pushing the boundaries in filmmaking'.
Find us on Facebook, Twitter and www.clonesfilmfestival.com.
"If I want to quantify anything, I measure it against Clones. There is nothing you will ever encounter in life that you haven't seen in some form in Clones."
Neil Jordan, on the set of 'The Butcher Boy', 1996.