Blue Guitar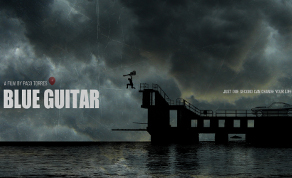 Feature Film
YEAR: 2015
DIRECTOR: Paco Torres
WRITER: Paco Torres Johnny Ferguson Shane Perez

PRODUCTION COMPANY:
Zanzibar Films

PRODUCER: Michael Garland Paul Myler Edwina Forkin

CAST: Kais Nashif Elaine Cassidy Lauryn Canny Sareh Bayat

LOCATION:

EDITOR:
DOP: Ciarán Tanham Javier Aguirresarobe
COSTUME DESIGN:
PRODUCTION DESIGN:
HAIR/MAKEUP:
SOUND:
MUSIC:

« Go back
A Palestinian man and an Israeli boy are drawn together by a shared tragic event and a mutual love of music. The Palestinian man needs to be freed from the pain of the loss of his wife and child. The boy needs to atone for causing the event that claimed their lives.