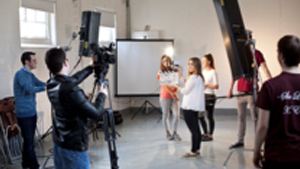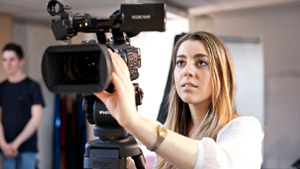 Undergraduate
BA in Film and Television Production - Level 7 (3 years)
Griffith's fully accredited Level 7 programme aims to develop the essential practical skills and knowledge required to work in the dynamic area of film and television production. Students will have access to the campuses dedicated, fully functional TV studio, control panel and editing bays while learning the ropes and creating their own films and documentaries. In final year, students will complete a major project allowing you scope to integrate your skills and personal perspectives to a professional standard. The programme is 3 years long, full-time and run in a partnership with Pulse College. There is no portfolio requirement for this course.
Career Paths
Our Graduates have the ability to progress into the following areas of film, television and documentary production:
Directing
Editing
Cinematography
Research
Sound Design
Location Sound
Screenwriting
VFX
Production
Postgraduate Programmes
This programme will be of interest to holders of primary degrees who wish have existing learning in media, or wish to embark on a career within the fields of TV and Radio Journalism. There are both full-time and part-time options available and students will have access to the college's fully functional film and TV studio. It is preferable that applicants hold a minimum Level 8 degree (in any discipline) but relevant previous experiential learning will also be considered. Applicants can apply directly on our website, here.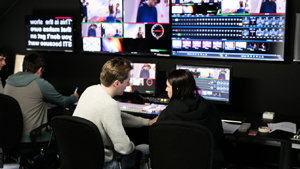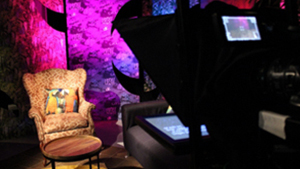 Lecturers in Griffith's Journalism and Media Faculty come from successful Media companies including RTE, Newstalk, the Irish Examiner as well as a range of experienced Media professionals working as freelance or in the emerging online Media sector.
Facilities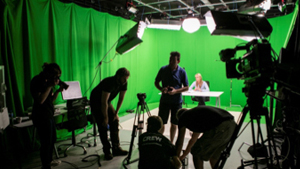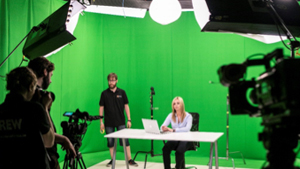 Fully functioning Broadcast Studio TV is equipped with the following:
HD cameras, autocue studio monitor.
Lighting rig, lighting control console, ceiling and floor lamps.
Talk-back studio communications system.
Tricaster vision mixing desk, computer interface and Autocue/Teleprompter computer system.
Multiple computer labs and access to industry used editing software.
Griffith Lecturers
Tanya Doyle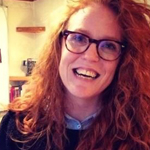 Tanya is a Programme Director of the BA in Film and Television Production within the Journalism & Media Communications faculty at Griffith College. Tanya established herself as an award winning documentary maker in 2004 when she won the Duke of Edinburgh Medal of Excellence for her first film, Moore Street. Tanya's second documentary The House, her directorial debut for television, was nominated for the Best Documentary IFTA 2010, the PRIX EUROPA 2010 and was awarded the prestigious Radharc Award the same year. Her most recent creative documentary Waterlilies, won the Audience Choice Award, Dingle, IFF, 2015. Tanya is the Director of Marmalade Films, an on campus Film Studio run with Daniel Hegarty.




Paddy Breathnach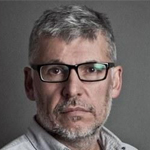 Paddy is the head of the Directing module for the film course, here at Griffith College. He works both as a film producer and director. He directed Man About Dog, Viva and Shrooms. He was also involved in the production of The Mighty Celt and Ape. Breathnach was nominated for an Oscar for his film Viva. He has received awards at the Thessaloniki Film Festival, the San Sebastián International Film Festival, the Bogotá Film Festival and most recently the Santa Barbara International Film Festival.



John Wallace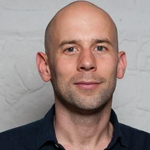 John is a lecturer in Production at Griffith College. In 2007 he established Black Sheep Productions with writer Pierce Ryan, and directors Ronan and Rob Burke. The company produces feature fiction and documentary for international release. Some of the films and documentaries John has worked on are Standby, Apples of the Golan and Dollhouse; which was premiered in the Panorama section of the Berlin Film Festival.






Sonya Gildea
Is a lecturer in Production & Direction at Griffith College. Sonya has won a number of awards for her short screenplays. These include the Belfast Film Festival (Bua 2007), the Montréal World Film Festival (Bodyblow 2003) and the Moondance International Film Festival (Godless 2004).






Ciaran Tanham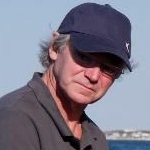 Cinematography lecturer, Ciaran Tanham has over 25 years' experience in TV and film. He is currently the president of the Irish Society of Cinematographers (ISC). Ciaran has worked on the sets of Borstal Boy, Raw, Jack Taylor and Love/Hate. He was nominated for an IFTA for Best Cinematography for his work on break through Irish TV drama series "Red Rock".






Daniel Hegarty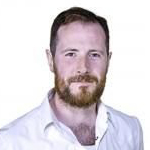 Daniel is a Producer and Associate lecturer here at Griffith College. He is based on campus in his Marmalade Films Studio. Marmalade Films is an independent production company with an international outlook established in 2008 by Dan and Director Tanya Doyle. Marmalade focuses on creating high quality creative documentaries for Irish and international audiences. Since its inception Marmalade Films has grown to become a Grierson shortlisted, IFTA and Prix Europa nominated and prestigious Radharc Award winning production company. Our documentaries have been broadcast internationally and have screened at major film festivals worldwide.





Pierce Ryan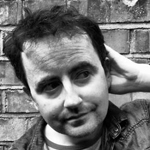 Pierce lectures in screen writing at Griffith College. He is a three time IFTA nominated writer (for the short films JellyBaby, An Ranger and Runners), winner in 2010 for Runners. Other awards include Celtic Film and Television Festival, Golden Star Shorts Fest Hollywood, Malibu Film festival and Kerry film Festival. He established Black Sheep Productions in 2007 with producer John Wallace and directors Ronan and Rob Burke. The company produces feature fiction and documentary for international release.






Connect with Griffith College
---