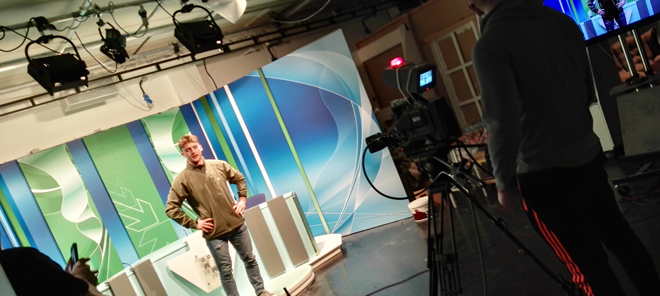 IT Carlow runs three media courses.
In the Faculty of Engineering there is a level 7 and level 8 course in BSc in TV and Media Production. See the brief outline below and the attached leaflet on the level 7 and 8 honours degree courses.
The BSc in TV & Media and BSc Hons (level 7 and 8) is a hands-on practical degree largely delivered by industry professionals who have worked for CNN, RTE, BBC, TG4, TV3, Sky 1HD and Channel 4. Graduates and students of this degree have gone on to work as editors, camera operators, TV researchers and independent producers. Other information can be found here.
Humanities also run a course in BA in Media and Public Relations here.
---

Connect with IT Carlow