It has been announced that Pathé International is to attain international sales rights to Irish Director Lenny Abrahamson's upcoming supernatural drama project 'The Little Stranger'.
Currently in pre-production stages, Element Pictures who worked with Abrahamson on 2015 Oscar nominated 'Room' are on board along with Producer Gail Egan (Trespass Against Us) and Writer Lucinda Coxon (The Danish Girl) who is adapting the Man Booker shortlisted novel by Sarah Waters 'The Little Stranger' for the screen.
The film is to be set in a post-war summer time in 1940s Britain, at an old Georgian House located in the rural West Midlands county of Warwickshire.
Described as a tender and tragic novel so far cast set to be starring in the ghost drama include Domhnall Gleeson (Ex Machina) who will play Dr Faraday and Ruth Wilson (Saving Mr Banks) who will play the character of Caroline Ayres. More cast announcements are expected to made over the next few months.
Domhnall previously worked with Lenny Abrahamson in the 2014 film 'Frank' which starred both Gleeson and fellow Irish actor Michael Fassbender alongside Maggie Gyllenhaal it followed the story of young wannabe musician Jon (Gleeson) as he joined an eccentric pop band led by the mysterious and enigmatic Frank (Fassbender).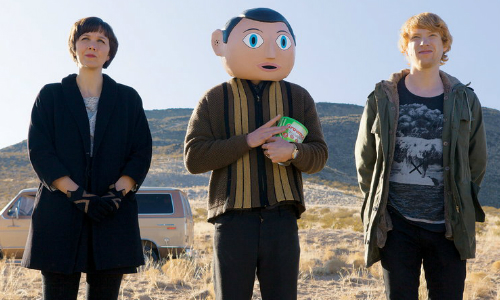 The Irish Film Board is also involved in the new project with a production loan for €350,000 having been put towards funding for 'The Little Stranger' under the Fiction Creative Co-Production category.
Last month the Irish Film Board announced its Q1 2017 funding decisions and a list of successful applicants for development, production and distribution funding for the first quarter of this year. A total of just over €4.2M was allocated you can read more about the list here.