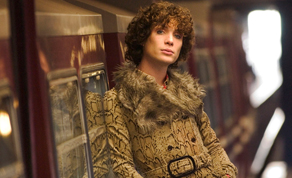 Cillian Murphy 'Breakfast On Pluto'
Emmy-winning production designer Tom Conroy (Vikings, Legend, The Tudors) will tutor the two-day training course beginning Saturday May 20th in Dublin, which is aimed at both intermediate users and beginners.
Places on the course will be limited in order to offer participants as much individual guidance as possible. The deadline for applications is Monday, May 15th.
Topics
Brief review of the basics including key concepts, menus and tools
Demonstration of better, more logical, work practices for Sketch-Up (using groups, components & layers)
Importing to Sketch-Up
Working with CAD files
Modelling with photos and textures
Geo-locating with Google Earth, for sun paths etc.
How to present your models (using sections, Styles, animations, shadows)
Using Layout
Using Sketch-Up for quick concept drawings
Commonly occuring problems and how to deal with them
Examples of the use of Sketch –Up in recent productions
About Tom Conroy
Tom studied Fine Art (Sculpture) at the National College of Art and Design, Dublin and Film Design at the National Film and Television School, Beaconsfield, UK. He has designed many productions including television series 'Vikings', 'The Tudors' and 'Camelot'. Feature films 'Breakfast on Pluto', 'Inside I'm Dancing', 'East is East' and 'Professor and the Madman'.
Visit Screen Training Ireland Online to Apply