We spoke with multi-Emmy winning producer/director Paul Feig about his latest fantasy feature film The School for Good and Evil, which is currently top of Netflix's Global Top 10.
An American actor, film director, comedian, and filmmaker, Paul Feig is best known for directing films such as Bridesmaids (2011), The Heat (2013), Spy (2015), and Ghostbusters (2016). Earlier in his career, Feig created the cult-comedy series Freaks and Geeks (1999–2000) and later Other Space (2015). He has also directed several episodes of the U.S version of The Office, Arrested Development, Weeds, and Nurse Jackie, as well as episodes of Mad Men, 30 Rock, and Parks and Recreation.
Over his career, Feig has received five Primetime Emmy Awards across producing, directing, and writing. Two Emmy nominations came for writing on Freaks and Geeks, two for producing The Office, and one for directing The Office.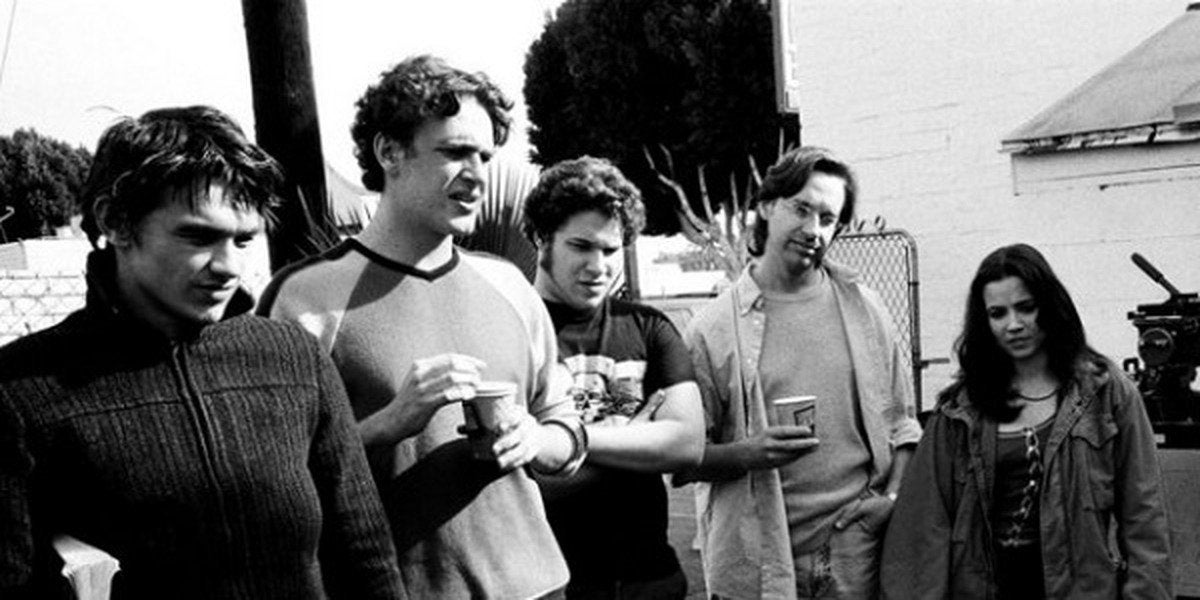 Feig's latest project, The School for Good and Evil, which is adapted from Soman Chainani's international best-selling book series, became one of the biggest productions to roll into Belfast during the pandemic and something he is excited to finally share with fans. "It has been a long road over two and a half years," Feig tells IFTN. "It's always exciting to finally get to show it to audiences. You make it for so long that there are times you kind of forget that people are going to watch it!'"
So far, viewers certainly have shown an interest in watching it, with the fantasy drama debuting atop Netflix's Top 10 English Films List on the movie's opening week with 78.83M hours viewed. The film also features within Netflix Top 10 in 93 countries different countries across the world.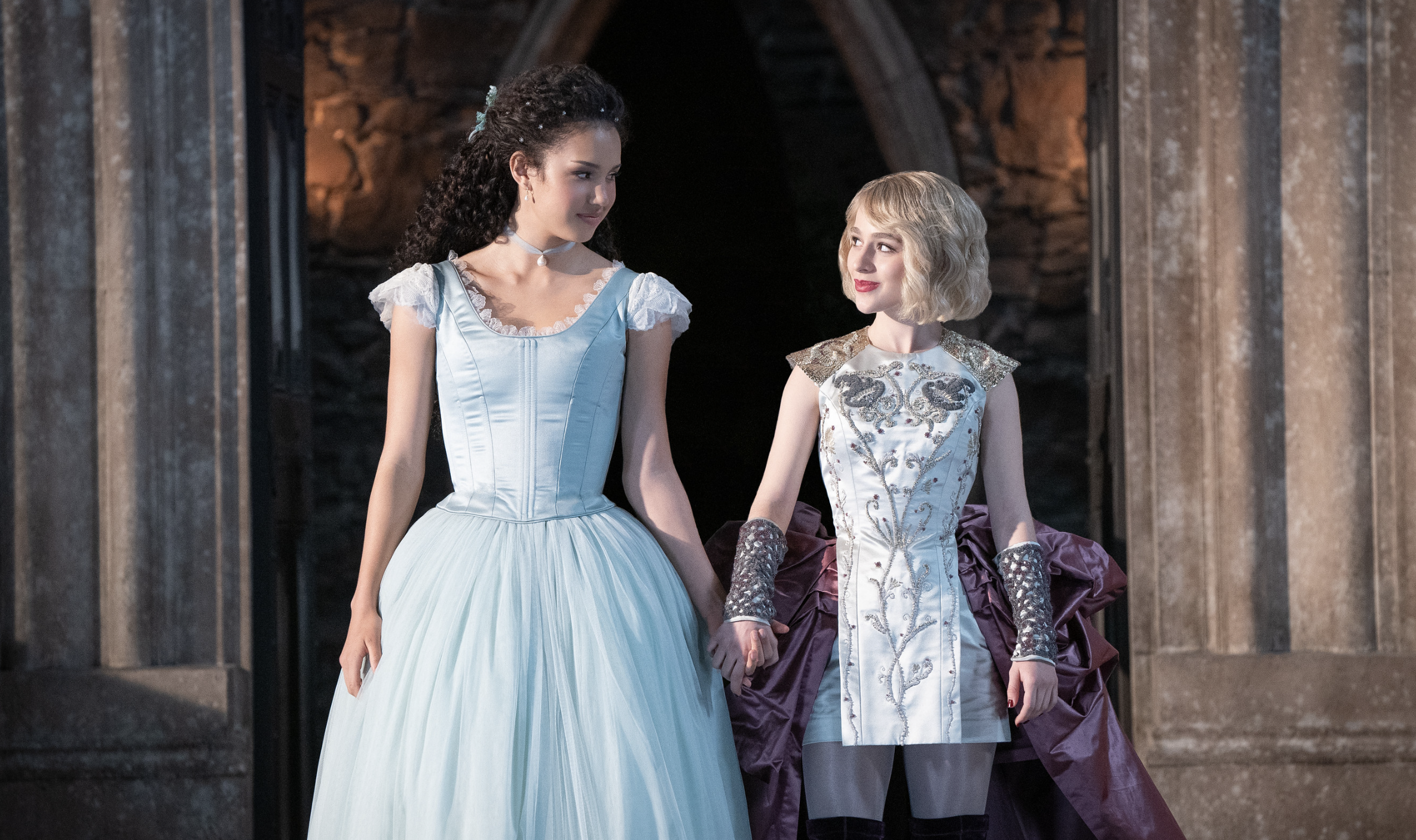 The School for Good and Evil tells the story of two misfits and best friends, Sophie (Sophia Anne Caruso) and Agatha (Sofia Wylie), who share the unlikeliest of bonds. Sophie, a golden-haired seamstress, dreams of escaping her dreary life to become a princess, while Agatha, with her grim aesthetic and offbeat mother, has the makings of a real witch. One night, under a blood red moon outside the village of Gavaldon, a powerful force sweeps them away to the School for Good and Evil — where the true stories behind every great fairy tale begin.
However, things don't go to plan as Sophie is dropped into the School for Evil, run by the glamourous and acid-tongued Lady Lesso (Charlize Theron), and Agatha into the School for Good, overseen by the sunny and kind Professor Dovey (Kerry Washington). As if navigating classes with the offspring of the Wicked Witch (Freya Parks), Captain Hook (Earl Cave), and the dashing son of King Arthur (Jamie Flatters) wasn't hard enough, according to the Schoolmaster (Laurence Fishburne), only true love's kiss can change the rules and send the girls to their rightful schools and destiny. But when a dark and dangerous figure (Kit Young) with mysterious ties to Sophie re-emerges and threatens to destroy the school and the world beyond entirely — the only way to a happy ending is to survive their real life fairytale first.
"I mean, it's funny, because if you look at it, it's really just sort of Freaks and Geeks in a big magical school!" Feig jokes, when asked about what drew him to the project. "Really, it was the story for me. I'm always looking for great female led stories with good three-dimensional roles for women and I just loved the whole female friendship aspect of this, I thought it was really strong and very moving and sweet."
"I liked the meditation on good and evil, I think in today's times with everything so polarized, it's a good message to kind of say, 'Look, we're, we're all on this together, we're all good and evil; right and wrong' and all that. So, it just felt right," the director adds.
"And then also the opportunity to get to build a world is really more than I could pass up."
For anyone new to the franchise, Soman Chainani's debut series has a significant following with The School for Good and Evil selling over 3.5 million copies to date, as well as being translated into 32 languages across six continents, before being acquired by Netflix for a major motion picture adaptation.
"It's nerve-racking when something has a fan base, you want to please the fan base, but you don't want to have so much fan service that you exclude everybody else," Feig tells IFTN. "I never liked movies where you feel like you have to know the book or know the property before you see it."
"I like to be dropped into a world and get introduced to it," he continues. "So that was one of our main thing - to make sure that you could just come in clean, having not read a book and enjoy what's to come."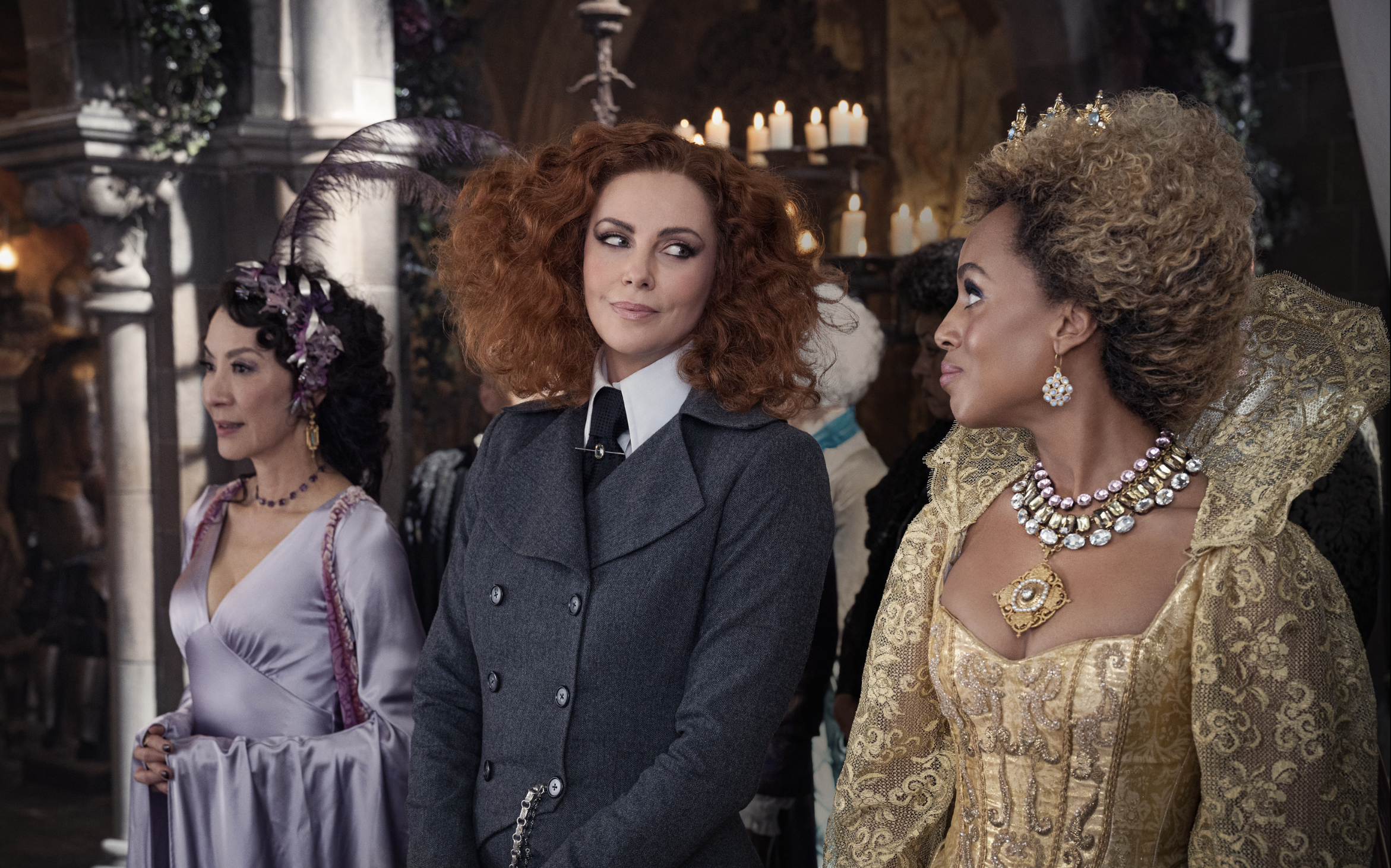 "I'm always looking for things that can showcase people in ways they haven't been seen before."
When you look at the cast, it's no surprise that the film has a significant international draw, featuring the likes of Oscar winner Charlize Theron, Primetime Emmy winner Kerry Washington, BAFTA nominee Michelle Yeoh, and Oscar nominee Laurence Fishburne, as well as rising stars Sophia Anne Caruso and Sofia Wylie who led the cast.
When asked about how the films star studded cast of Hollywood veterans was assembled, Feig admits that he had been eying up roles to collaborate with most of them on for a long time. "With the more established actors, it was people I knew and people I was fanning over!" Feig says. "I'm always looking for things that can showcase people in ways they haven't been seen before."
"Charlize and I work together on Arrested Development back in 2005 and always kind of stayed in contact. We always wanting to do something together. And finally, this felt like the right thing to do," the director explains. "With Kerry Washington, we've been wanting to work together for a long time, but when I read this, I finally found something that made me to think 'Oh, I think Kerry could kill this!'"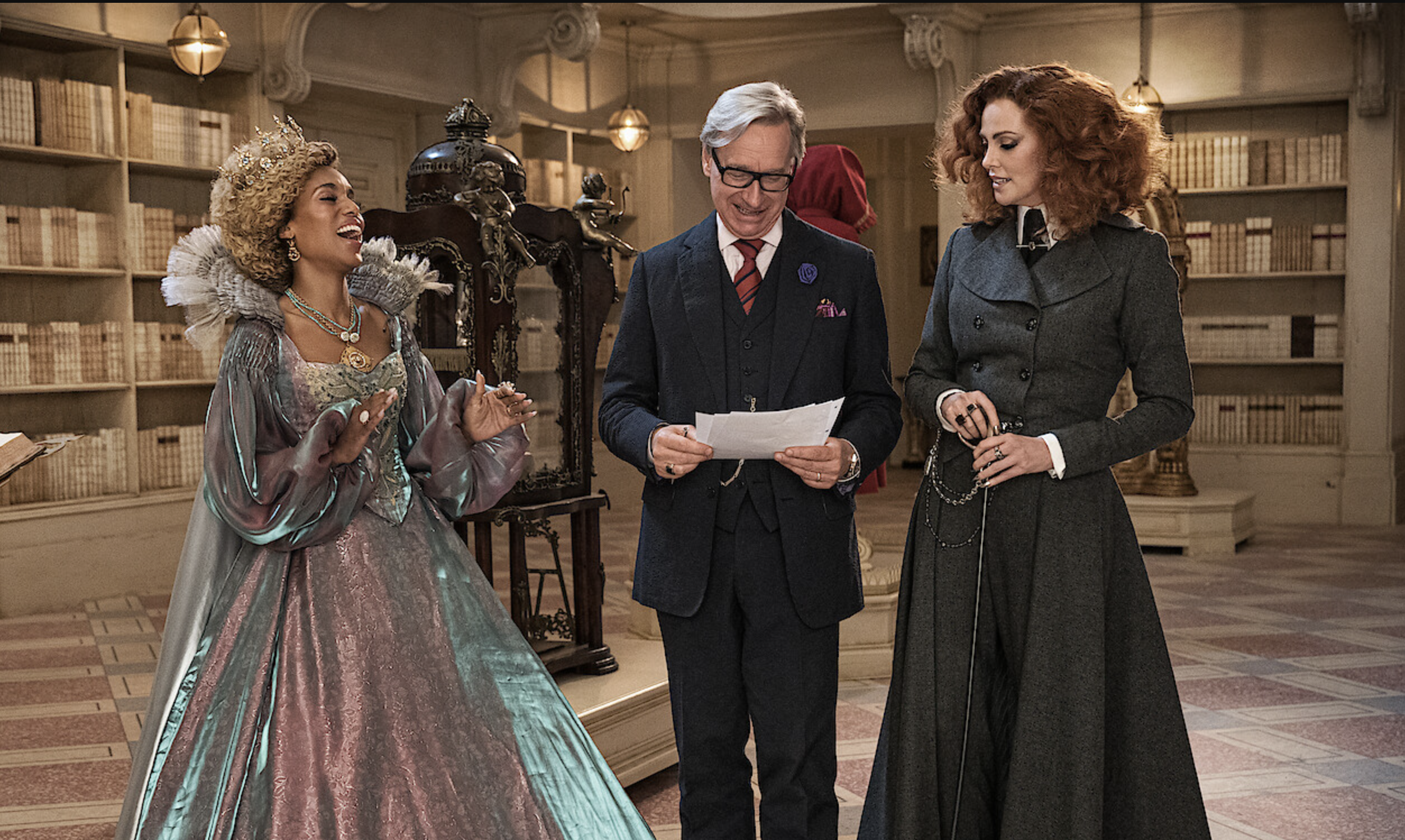 With Michelle Yeoh, the director really wanted to showcase the actress' funny side and knew just the part to give her when he came across Professor Anemone. "I know her in real life and she's very funny, but she doesn't get to be funny in movies," says Feig. "So, when Michelle was like, 'oh is there anything we can do on this one,' I immediately said 'oh my god, please just come and play this beautification teacher!'"
"I love working with a young cast because it's fun to get their enthusiasm, energy, and talent that they bring as they are just starting out."
When it came to scouting the younger cast, Feig was enamoured by a performance from Sofia Ann Caruso that he saw on Broadway. I saw her like a year before I even read the scripts and just thought she was amazing," he explains. "So, I put her on my list of people I wanted to work with and then when I read this, I knew this was the right one for her."
Sophia Wiley on the other hand managed to secure the role of the other leading protagonist from an audition. "She was just somebody who auditioned and I thought she was amazing," Feig says. "We hired her and then then I found out she actually is well known from High School Musical; the TV series, and she has like 6 million Tik Tok followers because of her dance videos."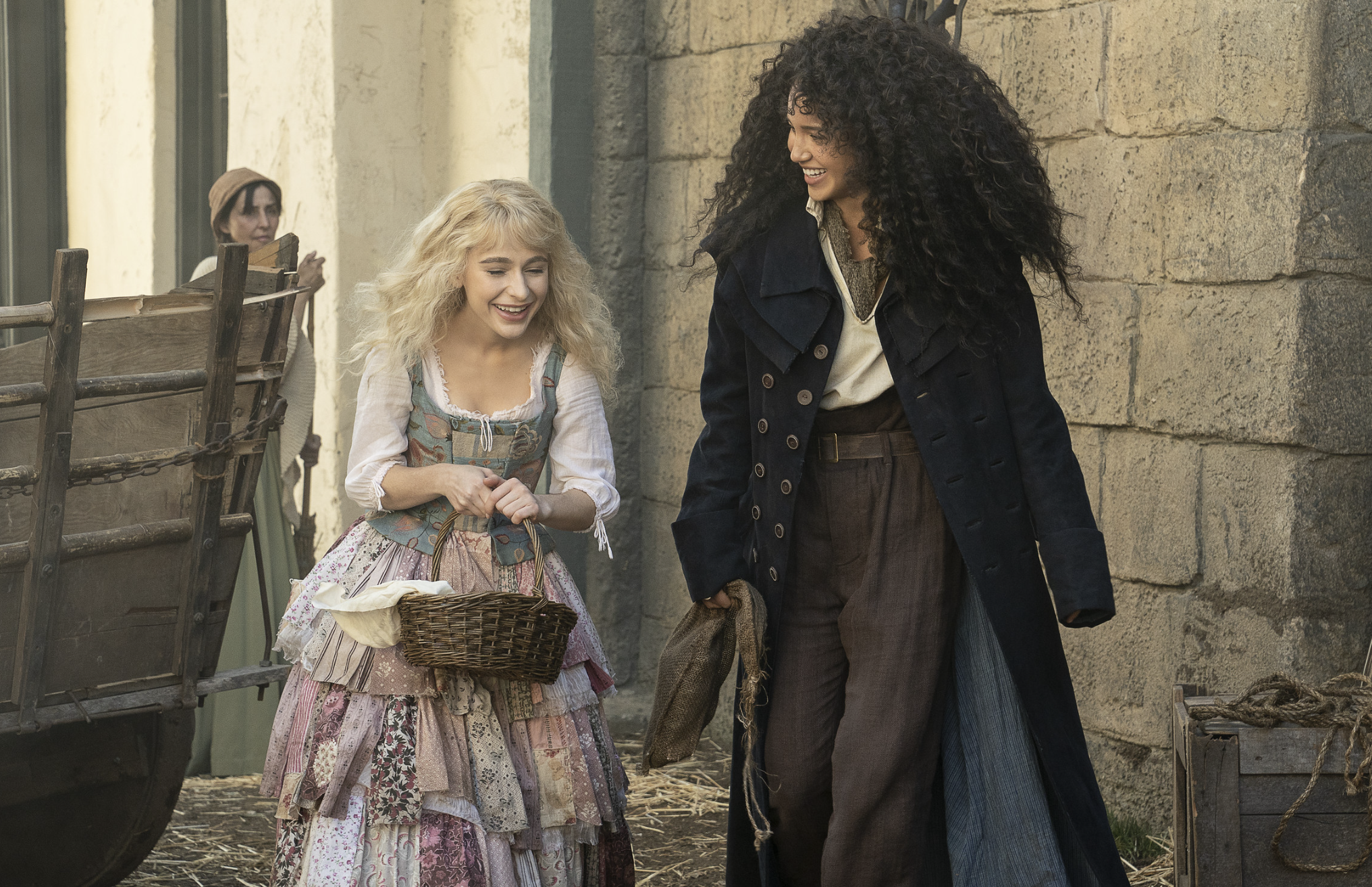 "So, that was nice, they all really blended great. I love working with a young cast because it's fun to get their enthusiasm, energy, and talent that they bring as they are just starting out."
Belfast
Belfast welcomed the production in 2021, which film internally at Belfast Harbour Studios in the city's docklands district, as well as externally on location across Northern Ireland. "Yeah, it was great. I mean, we couldn't have a better time," Feig recounts. "It worked out perfectly for us. We found so many great locations that worked great from Mount Stewart, the Big Dog Forest, and just other bits around, that gave that feel that we needed."
"I don't ever want to do green screen," adds Feig, "whenever I can avoid it - I always do, I don't like to look at that. So, we were able to shoot out in the forest in the middle of the night and all that kind of thing, but our crews were great."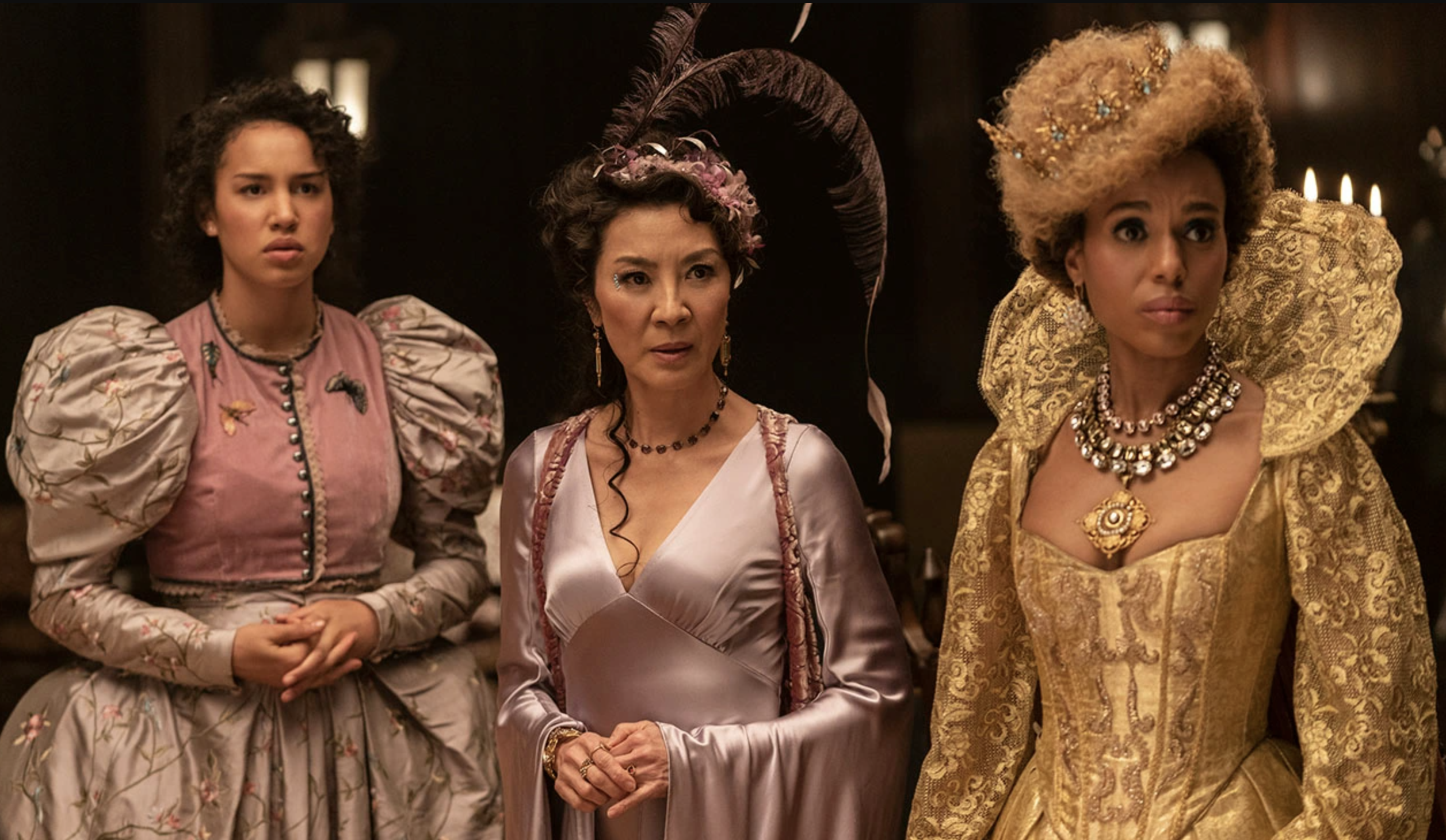 Due to the restriction that the film was working within during the pandemic, Feig and his production team were required to work over a much tighter shoot than would normally be associated with a movie of this scale. "It was like 66 days, which normally movie like this would go 80/90 days," Feig tells IFTN. "So, we were always moving quickly, but I was very happy with that. I mean, we did a few reshoots, not in Belfast, we had to do some stuff in Budapest and a little bit in LA because that was where one of our actors was, just for a couple of connective scenes that we wrote, but overall, it really it worked out great."
Written by David Magee and Paul Feig from a book by Soman Chainani, The School for Good and Evil was produced by Joe Roth, Jeffrey Kirschenbaum, Laura Fischer, Paul Feig, and Jane Startz. Soman Chainani, Stephen Jones, Zack Roth, Chris Castaldi, and Patricia Riggen feature as executive producers. John Schwartzman was director of photography with production design by Andy Nicholson, costume design by Renee Ehrlich Kalfus, editing by Brent White, and music by Theodore Shapiro.
Other cast members include Rob Delaney, Mark Heap, Patti LuPone, and Rachel Bloom, with support from Ireland's Demi Isaac Oviawe, Earl Cave, Freya Parks, Kaitlyn Akinpelumi, Holly Sturton, Emma Lau, Briony Scarlett, Ally Cubb, Rosie Graham, Joelle, Chinenye Ezeudu, Oliver Watson, Ali Khan, Myles Kamwendo, and Misia Butler.
"I was really most impressed with our background actors," says Feig. "I just thought they had such a great look and such a great attitude. A lot of times when you do these big movies with lots of extras, most days they are like, 'oh, yeah, 10 people didn't show up or 20 people didn't show', but on this everybody was there every single day, just so dedicated to it. I thought that was really lovely. That's something you don't normally get."
The School for Good & Evil is available to stream on Netflix.