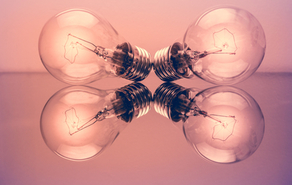 Co-Pro Lab Conference
Screen Skills Ireland in partnership with Screen Skillnet has announced the speakers for its upcoming Co-Pro Lab Conference.
Co-Pro Lab is day-long exploration of successful co-production structures, which aims to equip producers with knowledge and insight through a mixture of panels and case studies covering film, TV, and animation. The lab will focus on both Creative Co-productions and Service Co-productions.
Co-Production Deal Structures & Contracts Panel – Mark Byrne (Group Head of Business Affairs, Element Pictures), Cian McElhone (Business Affairs Manager, Screen Ireland)
Creative Co-production Panel – Susan Mullen (Producer, Parallel Films), Jacqueline Kerrin (Producer, Ripple World), John Keville (Producer, Savage Productions), Alan Maher (Producer, Marcie Films)
Creative Co-production Case Study –The Racer – Yvonne Donohoe (Producer, Blinder Films), Robin Kerremans (Head of International Co-productions, Caviar), Jesus Gonzalez Elvira (Producer, Calach Films).
Service Co-production Panel – Aoife O'Sullivan (Producer, Subotica), Julie Ryan (Producer, MK Productions) and Catherine Tiernan (Production Executive, Metropolitan)
TV Co-production Case Study – Blood – Bill Malone ( Director of Content, Virgin Media), Jonathan Fisher (Executive Producer, All3Media), Ingrid Goodwin (Co-Producer)
Animation Co-production Panel – Paul Young (Co-founder, Cartoon Saloon), Alix Weiseman (Senior Vice President Distribution & Acquisitions, 9 Story Media Group), Andrew Kavanagh (Producer, Kavaleer Productions)
International Funders Panel – Edith Sepp (Director, Estonian Film Institute), Prem Gill (CEO, Creative BC), Guy Daleiden (Managing Director, Film Fund Luxembourg), Katrien Maes (Deputy at Screen Flanders), Agnieszka Moody (Director, Creative Desk Europe UK at The BFI)
The day will also feature a panel of international funding bodies advising on accessing partners and funding in their territories. The event includes a networking lunch and will conclude with networking drinks.
Co-Pro Lab is open to producers who have completed: a feature film, or several short films and have a first feature in active development; or a body of work in TV or animation production.
To get involved, please visit the course page and apply with a current CV by 5 pm on Monday 18 November 2019.
Click here to visit the course page and apply.