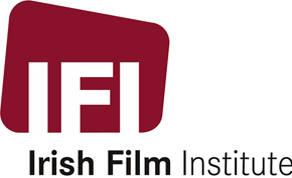 IFI Cinema
Ahead of the reopening of two of its newly refurbished screens at the beginning of September, the Irish Film Institute (IFI) has planned an exciting and diverse programme of events to welcome guests back to its new and improved cinemas in Temple Bar.
The month sees a number of Q&A's and panel discussions, a sci-fi classic in 70mm, and a festival of the best new Irish and international documentary filmmaking.

The IFI Documentary Festival enters its 17th year with its usual eclectic mix of new short and feature documentaries from across the world. The festival opens on Wednesday 25th with the Irish premiere of Benjamin Berman's The Amazing Johnathan Documentary, which screened at this year's Sundance Film Festival. Also scheduled are Seamus Murphy's A Dog Called Money, Fredrik Gertten's look at the global housing crisis, Push, and the world premiere of Peter Kelly's Journey to the Edge.

The IFI will also welcome special guest Bill Drummond for a screening of Paul Duane's Best Before Death; the screening of the film will be bookended by Drummond's White Saviour Complex, which he will perform with actor Tam Dean Burn. Other guests attending the festival include Alan Leonard, director of Heyday: The Mic Christopher Story; Ziad Kalthoum, director of Taste of Cement, a film which focuses on the lives of Syrian workers on Lebanese construction sites; and Renaud Barret, director of festival closing film Système K, which looks at the urban art scene in the politically turbulent city of Kinshasa.

Outside the IFI Documentary Festival, the Institute will welcome a number of other guests for special events and post-screening discussions. On Saturday 14th, the afternoon screening of For Sama will be followed by a panel discussion in conjunction with the Irish Syria Solidarity Movement. This moving documentary, winner of the Golden Eye at this year's Cannes Film Festival, centres on director Waad Al-Khateab's life during the five years of the uprising in Aleppo. Following a fantastic reaction at the Galway Film Fleadh in July, Mike Ahern and Enda Loughman's Extra Ordinary will open on Friday 13th with the 18.30 screening followed by a Q&A with the film's directors and actor/comedian Maeve Higgins.

Another hit from the 2019 Fleadh, Jeff Doyle's The Blizzards: Behind the Music will screen on Friday 20th. Frustrated by the increasing absence of guitar music from the festival circuit, the band set their sights on going viral with a budget-blowing music video. Featuring appearances from Kodaline, Amy Huberman and Wheatus, the short mockumentary will be followed by a Q&A with director Doyle and a short acoustic set from the band. Also on Friday 20th, the IFI will once again partner with Culture Night to screen three collections of short films from the IFI Irish Film Archive. Starting at 18.15, 19.00 and 19.45, with free tickets available from IFI Box Office on the night, the films provide a glimpse into the history of Irish society through the medium of film.

As the only cinema in Ireland with the ability to screen films in 70mm, the IFI will present a special 70mm screening of David Lynch's Dune on Saturday 21st. Based on Frank Herbert's seminal novel, the film sees a man lead a gang of desert warriors against a galactic emperor to avenge his father's assassination. Although the film has been met with mixed reactions by fans through the years, there are plenty of Lynchian flourishes and imagery throughout which will prove spectacular when screened in this very special format.

With the annual Horrorthon festival at the end of October fast approaching, the IFI will present a Thursday 19th preview screening of Rabid, a remake of David Cronenberg's 1977 classic from directors Jen and Sylvia Soska. In Rabid, Laura Vandervoort plays Rose, a shy, unassuming woman who develops a voracious sexual appetite following an experimental treatment for horrific facial injuries. The event will also include a look at some of the highlights of this year's Horrorthon festival.

On Tuesday 17th, the IFI will partner with the Seán O'Casey Festival for a screening of the 1965 classic Young Cassidy. Australian Rod Taylor turns in a muscular performance as Cassidy (loosely based on O'Casey), bedding a series of women (including Maggie Smith and Julie Christie), and swaggering through his encounters with Lady Gregory (Dame Edith Evans) and W.B. Yeats (Michael Redgrave). Filming started with John Ford in the director's chair but when he became ill, cinematographer Jack Cardiff stepped into the chair and directed a lushly-hued, visual delight. The screening will be introduced by Dr Charles Barr.

Other highlights throughout the month include three National Theatre Live screenings of cultural phenomenon Fleabag, live from London's West End and starring Phoebe Waller-Bridge; film critic and writer Esther McCarthy introducing a screening of the Coen Brothers' Oscar-winning Fargo on Monday 30th; and Hitsville: The Making of Motown, Benjamin and Gabe Turner's new documentary examining the rise of American cultural institution, Motown Records.

The month's new releases include Pella Kagerman and Hugo Lilja's Swedish sci-fi thriller Aniara; Benjamín Naishtat's Rojo; Camilla Strøm Henriksen's Norwegian domestic drama Phoenix; Lulu Wang's critically acclaimed The Farewell; and John Crowley's eagerly awaited adaptation of Donna Tartt's epic The Goldfinch.

Finally, the IFI will again collaborate with artists' moving image organisation aemi for a look at the work of visual artist Margaret Salmon on Sunday 22nd. The event will include screenings of four short films (Gibraltar, Cat, Bird and Cladach) and will be followed by a Q&A with Salmon.

Click here for more information or to book tickets.