The 2018 IFTA Film & Drama Awards were announced Thursday, January 11th, celebrating the best of Irish film and drama from this year's productions. In the build up to the awards, which will take place on Thursday, February 15th, IFTN will showcase some of the most interesting categories and productions, as well as bringing attention to some new faces that have made a name for themselves in 2017.
This article will be focusing on the Short Live Action category, which was won by the viral sensation 'Heartbreak' last year. Written and performed by Emmet Kirwan, and directed by Dave Tynan, this powerful short, passionately spoke of the topical and controversial subject matter of abortion in Ireland, and help open a dialogue to discuss reform and to encourage further efforts to protect the women it affected.
Short filmmaking is a hugely influential and important aspect of the Irish film industry, which boasts a strong track record of Short Live Action filmmaking at the highest level, with Benjamin Cleary, Terry George/Oorlagh George, and Martin McDonagh picking up Oscars in the past decade. This year's nominees include: 'Cry Rosa', 'For You', 'The Secret Market', 'The Tattoo', 'Time Traveller', and 'Wave'.
Cry Rosa – Emma-Rosa Dias (Afro-Mic Productions)
A music obsessed mixed-race girl questions her identity when she becomes the victim of bullying in 1980s Belfast. Starring Kelly Gough as Marie, Martin McCann as Mr McNally, Grace Fleming as Rosa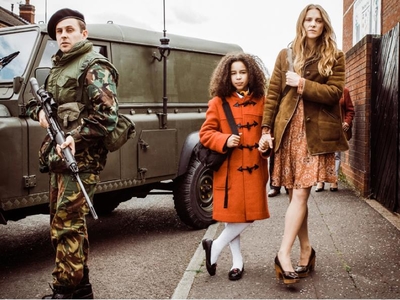 Speaking after the nominations were announced, Emma-Rosa Dias said:
"Afro-Mic Productions are honoured to be recognised by IFTA for our first ever short Drama production 'Cry Rosa'. This is a big deal for a small indie and we look forward to celebrating with a wealth of Irish talent at the awards!"
For You – Brendan Canty (Hinterland Films)
A young girl struggles with an alcoholic mother, her environment and entering adulthood, until an act of devotion from her boyfriend offers relief and the strength to love.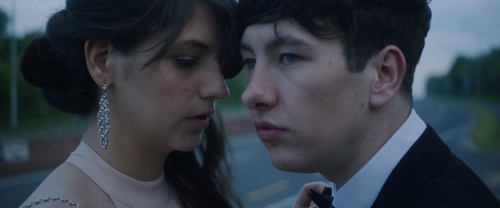 Speaking after the nominations were announced, Director Brendan Canty said:
"It's an incredible feeling to be nominated. It could not have happened without the phenomenal cast and crew who gave up their time and energy to work on this film."
Lorraine Geoghegan (Exec Producer) added:
"It's amazingly encouraging as first time film-makers to receive this wonderful accolade of a nomination and to be catapulted into such an amazingly talented peer group."
The Secret Market – Victoria Smurfit (Mixed Bag Media)
Dr. Amy McCarthy has risen through the medical ranks to become chief surgeon. She has a near perfect life until her past comes back to haunt her. Starring Victoria Smurfit, Tadhg Murphy, Mark Huberman, Camille O'Sullivan, Jonathan White and Eric Lalor. Featuring cinematography by James Mather and music by Brian Byrne.
Speaking after the nominations were announced, Director Victoria Smurfit said:
"The Secret Market was a brilliant idea from Conor Ryan, directed beautifully by Garret Daly and Martina McGlynn which I am utterly proud to have been part of. A fully Irish made piece, we were welcomed and helped so much by the people of Offally. The production values couldn't be higher for short story told simply. Thank you IFTA for the recognition of our film."
The Tattoo – Ian Power / Eoghan Ryan
A Holocaust survivor working in a New York funeral home in 1980 makes a life changing discovery. New York, 1980. Anna Meyer can't remember her past. A survivor of the Holocaust, she is haunted daily by the survivor's mark on her arm - a concentration camp tattoo. What begins as a crisis for Anna will take her on a journey of self discovery, acceptance, and redemption.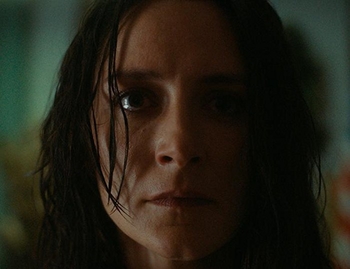 Speaking after the nominations were announced, Director Ian Power said:
"I'm delighted with the IFTA nomination for 'The Tattoo' which is a wonderful acknowledgement of the hard work from a wonderful cast and crew that went into telling this story. It means a lot."
Time Traveller – Steve Kenny (Forty Foot Pictures)
A 'Back to the Future'-obsessed traveller boy strives to finish building his own DeLorean replica before his family are evicted from their halting site. Time Traveller won best Irish short at the Foyle Film Festival 2017.
Speaking after the nominations were announced, Director Steve Kenny said:
"We're delighted and honoured to be in the mix with such an exciting array of Irish Talent. Hopefully it leads to more eyes on our little film. Thank you IFTA."
Wave – Benjamin Cleary (Assembly)
A man wakes from a coma speaking a fully formed but unrecognisable language, baffling linguistic experts from around the globe.
Speaking after the nominations were announced, Director Benjamin Cleary said:
"We are delighted and honoured to be nominated alongside such great films. We have been thrilled with the response Wave has received to date and even more so now to be recognised here at home at the Irish Film and Television Awards."
The IFTA Film & Drama Awards take place on Thursday February 15th at the Round Room in Dublin.
| | |
| --- | --- |
| #archive#morenews#73##Date DESC#4#> | |