The multi award-winning director has just arrived home from filming upcoming series 'Inhumans' in Hawaii for Marvel.
During filming, she was awarded a BAFTA for her direction of BBC's Happy Valley. She tells us about her ever-growing inventory of international projects and upcoming work closer to home.
It is clear that what captures Hardiman's imagination most is connecting with the audience through story, be it via the grittiness of Sally Wainwright's dialogue, the spectacle of the jazz era or the other-worldly abilities of the heroes we can only imagine.
From the scale of 'Inhumans' to her faith in our ability to bring globally contending drama to Ireland, there's no stopping her.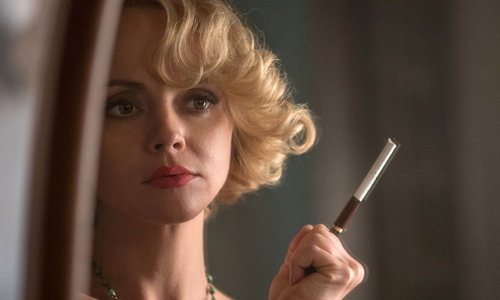 IFTN: The last time we saw you, you had an IFTA Nomination for 'Z: The Beginning of Everything', having won the same award in 2016 for 'Happy Valley'. Tell us a little more about the work you've been doing for the last couple of years.
"The drama I was nominated for in 2017 was a drama for Amazon with Killer Films which was an exploration of the life of Zelda Fitzgerald, who was married to F. Scott Fitzgerald and was the first flapper. It was set in New York in 1920, where he had just published his first novel, so they're living this glittering, modernist life. She was very extrovert, extremely bright, witty, conflicted and she had this extraordinary, big life.
"Christina Ricci plays Zelda. That was a joy and a pleasure to do, and it got me back to the IFTAs which was thrilling. Then what I've just done – I've been filming in Hawaii on a brand new project for Marvel, which is a serial about characters from the graphic novels who are a family with diverse superpowers, who end up on earth involuntarily."
IFTN: You've got the recognisable world of 'Happy Valley' and then you go to the jazz era and next you're in superhero mode. What has it been like as a director to go between three such starkly different environments in the space of only two years?
"You know, it's interesting, I remember hearing Atom Egoyan talk at BAFTA a couple of years ago. He said there are two kinds of filmmakers; there are filmmakers like Jean Renoir who try to observe and record the world as accurately as they can, and there are filmmakers like Fritz Lang who try to make a model of the world and use metaphor and parallel to say something truthful about the way we experience things. I think if I were to fall into either one of those categories, it would be the second.
"I feel like all three dramas you've talked about, they're all kind of in that category. 'Happy Valley' is a very pushed reality; it's set in a small village that harbours two psychopaths! The dialogue is beautifully written and it has to feel quite gritty, but actually it's a cinematic, noir world.
"Similarly when you're making something about the past, it's always a reimagined version of it, in conversation with the present, in whatever way you want to articulate that. And then with this Marvel project, it is similar in that we're trying to explore a particular thematic resonance about being an outsider, but told through metaphor. So that's how I feel about it–it all feels very similar to me, weirdly!"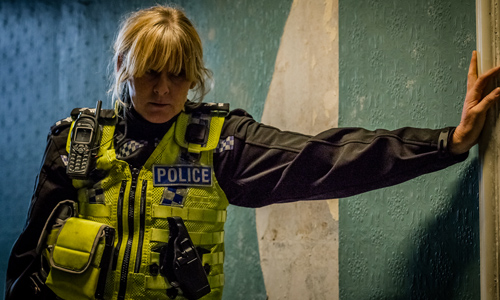 IFTN: It's interesting that you can get that from such different projects too. What state do you think Irish drama is in, in terms of offering those kinds of stories?
"If we're thinking specifically about making metaphor that offers a parallel to the present, for instance 1920 in Manhattan, or you're working with characters that have abilities that are dream-like and you're trying to articulate something emotionally truthful through that metaphor, in order to do that well, you have to know that the work is going to be supported. It just costs more money, to be really brutal about it. Making those kinds of parallel, Fritz Lang-like stories costs money.
"We can can absolutely do that here in Ireland because we have no shortage of fabulously good storytellers. We're famous throughout the world for the quality of our storytelling, the quality of our creativity, so I don't think we have any problem in that area. Also we are lucky enough that we are English speakers – not exclusively, we are polyglots; we speak many languages including our own native language – but we speak English which is a huge thing in terms of film and television. And the market is opening up so rapidly.
"The opportunities are enormous now for Irish screen storytellers to have a voice, to articulate any kind of story that we want to. I think we are really well placed to do that. There are fantastic Irish film and television companies making really exciting stuff for the international market. It's a good time to be an Irish screen storyteller."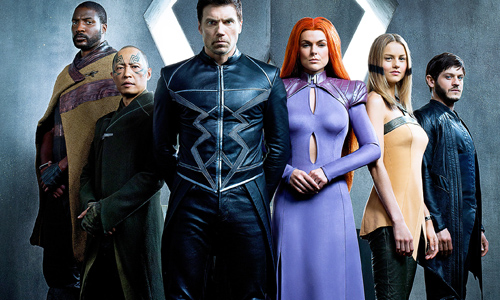 IFTN: Coming back to yourself then, you are very set on the kinds of stories you want to tell, but Marvel is a thing in and of itself. How did you get involved with the 'Inhuman' project?
"I had met an executive producer working with Marvel previously. He very kindly rang me and asked me if I'd be interested in doing it. [laughs] It was a very quick phone call. He outlined the idea to me and it sounded interesting. We already knew each other and wanted to work together, so it was a straightforward decision from my point of view. The cast and crew were great and as it turned out, we were in Hawaii! [laughs]"
IFTN: You probably can't say a word before it comes out but what what can you tell us about your sets and locations?
"Hawaii is extraordinary. It's a really beautiful place with untouched rainforests, incredible waterfalls, beautiful volcanic landscapes. It's lush, luxurious and gorgeous. It was an extraordinary experience, to to film somewhere like that.
"Of course I had to have can of DEET with me at all times! It's eighteen degrees north of the equator and they don't really have seasons, it's equatorial. So it's just warm and moist all year round and everything is alive. [laughs] I can't tell you how often I got bitten.
IFTN: I can imagine! So when can we expect to see 'Inhumans' now that you've wrapped?
"It's a new way of storytelling from Marvel in that it is one story over eight hours and the first two hours were shot with IMAX cameras and will premiere in IMAX theatres. That's on the first of September this year and then the rest of the serial plays out on ABC in the US and they've sold it globally. That will start in Autumn after the IMAX release."
IFTN: So what's your next move then? Are you going to be working at home or abroad next?
"Well I was delighted to win a BAFTA for 'Happy Valley' while I was in Hawaii. My husband phoned me at nine o'clock in the morning to go, 'You've just been on television! You've just won a BAFTA!' because Hawaii is twelve hours behind the UK. It was a Sunday morning and he woke me up. [laughs]
I'm ready to go on a feature film I've written called 'Sea Fever', which I'm making with Irish company Fantastic Films. That's Irish Film Board and Creative Europe financed and the screenplay has won some prizes which is always nice. I'm looking forward to it."
IFTN: Is that going to film internationally, do you think, or maybe in Ireland or the UK?
"It's set off the west coast of Ireland so it will be the first time in ten years that I've directed a project in Ireland, even though I live here. I'm really looking forward to that. I'm looking forward to working at home. There's nothing I would love more than to be working more in Ireland."
IFTN: The novelty of travelling for work must wear off after a while?
"To be really honest it's fantastic to be working with really ambitious collaborators and ample budgets. I love the work. It's more that I'd love to do that kind of work here in Ireland.
IFTN: Absolutely. I'm not sure if you've been following the Irish news when you've been gone, but funding has been announced for the likes of Q1 by the IFB and there are some very exciting projects making their way to us in the next 12-18 months.
"Oh without a doubt! There is really great work coming out. I run an initiative funded by the BAI and the IFB called Big Stories on the Small Screen, which is really about this, about fostering a global standard of storytelling amongst emerging film makers; Irish stories, stories that are rooted in the Irish imagination, and that can speak to an international audience."
IFTN: Your passion is so catching and you sound like you are completely and utterly enthralled with what you're doing.
"I do love it. I love telling great stories, I love making an emotional connection with the audience, and telling stories I believe to be emotionally truthful. I honestly don't think there is a better job in the world. I think it is something that we, as humans, absolutely require and need of each other. It is how we make sense of the world, storytelling. I cannot imagine a more constantly challenging, interesting and stimulating job."