Children's Hospice Week ran from May 22nd-28th and as part of this, Ireland AM, Weekend AM, Elaine, Xposé and The Six O'Clock show fundraised simultaneously, marking Ireland's first Children's Hospice Telethon.
LauraLynn Children's Hospice provides care for children with life-limiting conditions and residential care for young adults with disabilities, with approximately 140 staff. Here the holistic approach to care enables us to support the whole family, who are often under immense physical, emotional and financial pressure, and allow parents to be 'Mum and Dad' rather than full-time carers.
TV3 has raised €300,000 for LauraLynn Children's Hospice in the last three years, with all funds going to such care facilities.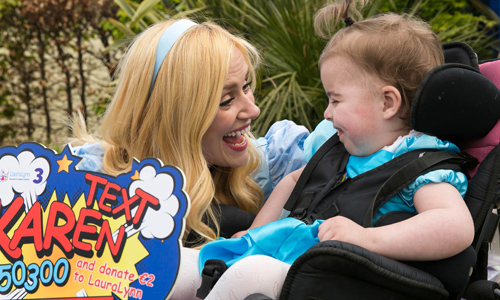 Victoria Quinn, Head of Daytime, TV3: "The week has been a huge success for TV3 and LauraLynn. We've been so honoured to run content across our shows showcasing what this remarkable charity does, while raising much needed funds."
Sharon Morrow, LauraLynn Chief Executive: "Let me say a very big thank you to the everyday heroes and supporters at home who took the time to donate to LauraLynn during Children's Hospice Week. You have helped make an incredible difference to the little superheroes of LauraLynn and their families during the hardest times of their lives. The money raised will help us to be there to offer expert care and support."
"I also want to thank TV3 for their continued support. In particular, I want to thank Alan, Elaine, Karen, Muireann and Anna for their tireless fundraising. It is fundraising events such as this that enable LauraLynn to keep our doors open."
Visit LauraLynn Children's Hospice Online