The hugely meditative project calls to mind such accomplishments as 'Silence' (Martin Scorsese) and 'The Tree of Life' (Terrence Malick), and is written, directed and produced by Patrick Brendan O'Neill and Paris Kain.
It is empowered even further with music from three-time Oscar nominee Joshua Ralph (Jim: The James Foley Story, Chasing Ice, Racing Extinction).
President Higgins originally saw the film at its Irish premiere at The Omniplex cinema, Tralee Co. Kerry in April of 2016. Previous to this the genre-defying film was chosen and screened at The MoMA in NYC as a work of art December 2015. It was at the inaugural Soho House screening in NYC that actress Susan Sarandon also offered her praise for its spiritual, as well as cinematic qualities.
President of Ireland, Michael D.Higgins: "It's an elemental and beautiful film, combining powerful cinematography with the Spiritual contemplation of the wonder of nature, such a great contribution to heritage, it is a work of art, a wonderful and moving experience."
Susan Sarandon: "A feast for the eyes and for the soul. A beautiful meditative journey within the subconscious."
'The Uncountable Laughter of The Sea' screened at the The Buenos Aries Art Biennale on Wednesday May 24th, for which it was translated into Spanish. Closer to home it screened yesterday for the The Killarney Chamber of Commerce and is also due to screen Saturday, May 27th at 20:00 in the Fenit Community Centre, Co. Kerry as part of Biodiversity Week.
The title has also aired on TG4 on both Christmas Eve and Good Friday, and was shown by Aer Lingus as inflight entertainment for transatlantic routes from August to October of 2016.
'The Uncountable Laughter of The Sea' is available to download from iTunes via the link below. Further information such as images, screenings and reviews please visit the official 'The Uncountable Laughter of the Sea' website and Facebook pages, also linked below.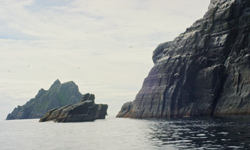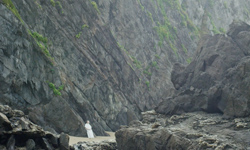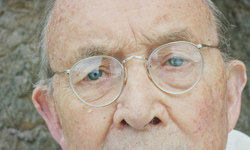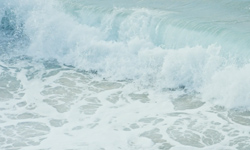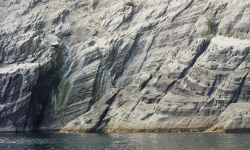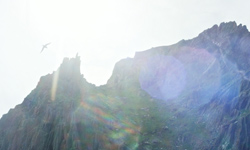 Synopsis A poetic mediation over certain subjects in life, peace of mind, serenity, sustainability, and loss. The film was shot in County Kerry in Ireland, and has at its centre language, landscape and light. Monsignor Padráig Ó Fiannachta, a distinguished linguist, scholar and poet, acts as our guide. Both the English and Irish language play a prominent role in the narrative, as well as occasional quotations from Latin and Greek epic poems.
The central question of the film circles around the age old philosophical question 'What is the good life? The film takes inspiration from Pope Francis' 2015 encyclical on the environment 'Laudato si' Considering what is 'wealth' and where can this be found? Proposing that 'wealth' ultimately emanates from peace of mind, sustained through a deeper connection with nature.
Visit the Official Website Visit the Official Facebook Page View on iTunes