The original feature film from Joe Wright will be adapted as a straight-to-series order for Amazon Studios, with screenwriter David Farr again on board to adapt his original work.
Marty Adelstein and Scott Nemes are also returning to the project to executive produce alongside Becky Clements, and JoAnn Alfano for NBCUniversal International Studios and co-executive producers Scott Herbst and Tom Coan.
The adaptation looks set to remain faithful to the original feature, which sees a young girl (Ronan) raised in the wilderness by her father (Eric Bana) forced to flee the pursuit of an off-book CIA agent (Cate Blanchett) and discover who she really is.
'Hanna' earned Ronan the Best Lead Actress in Film Award from the Irish Film & Television Academy in 2012, an award she has won five times in addition to two for Best Supporting Actress (Death Defying Acts, The Way Back) and Rising Star in 2008.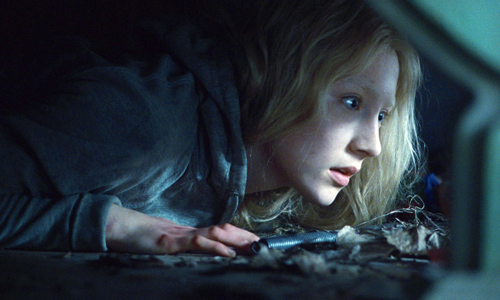 Michael Edelstein, President, NBCUniversal International Studios: "From the moment JoAnn Alfano and I saw Hanna it was evident that the film would make an incredible TV series. Fortunately, David Farr felt there was more Hanna story to tell and wanted to revisit this extraordinary world. We're excited to be in business with David, Marty Adelstein and Becky Clements who share our passion for this compelling story. The team at Amazon have been incredibly supportive and we are delighted this show will air on a platform that continues to generate exceptional content."
David Farr, Screenwriter: "I am delighted to be able to return to the Hanna story. Joe Wright's movie was dazzling but inevitably there were certain elements that a feature length film wasn't able fully to explore. It's a pleasure therefore to be able to revisit the material in a longer format and take Hanna into whole new physical and emotional worlds. Amazon have shown such passion for the project and is the perfect home for Hanna."