The event runs as part of the MoJoCon mobile journalism conference taking place in Galway and running from May 4th-6th.
Smartphone Filmmakers is one of six MoJoCon fringe events and will look at the possibilities for filmmakers to create content solely on a smartphone.
It will look at the panel's experiences of using the iPhone to produce work, both TV drama and documentary, the pros and cons around using the iPhone in this way and where it's all heading into the future.
The panel will be chaired by Paddy Hayes of Magamedia, the Irish talent taking part in the EAVE Producers Workshop 2017.
Speakers
Eleanor Mannion (RTÉ)
Julie Ryan (MK1 Productions)
Judie Russell (The Vidacademy)
Jean Devlin (Independent Producer)
Both Eleanor and Jean will talk about 'The Collector', the first feature length (57 mins) documentary to be commissioned and shot in 4K on an iPhone by a broadcaster anywhere in Europe. See our coverage of this project from last year: 'The Collectors' documentary shot on iPhone to air on RTÉ.
Judie and Julie will discuss the use of the iPhone on the hit feature, 'The Young Offenders', and upcoming drama plans with the iPhone.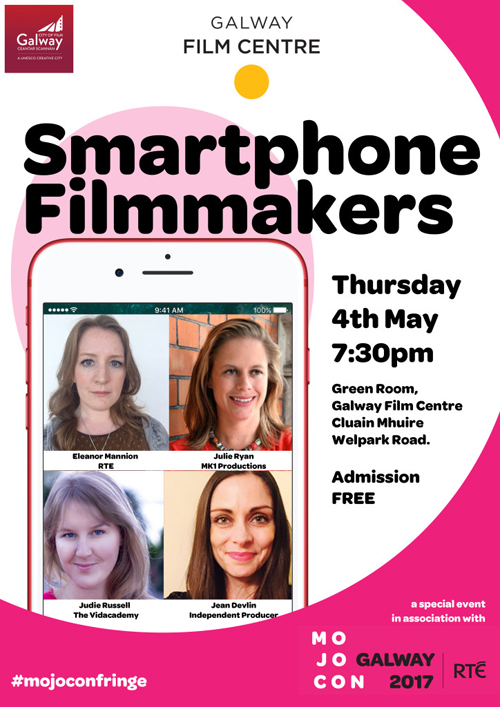 Book Tickets
Learn More about MoJoCon