The project is produced by Fine Point Films and explores how a five-year-old Cuban boy named Elián Gonzalez changed the course of US-Cuban relations when he was found floating through the Florida straits on Thanksgiving Day 1999.
Ross McDonnell and Tim Golden's film will debut this evening, Friday, April 21st at the Tribeca Film Festival in New York.
'Elián' features personal testimony, interviews and news archive material, following the events resulting the deaths of Elián's mother and ten others who died at sea while fleeing Cuba. A custody battle began between his father and Miami-based relatives which occurred at one of the most strained points in the two country's histories.
The documentary was produced by Fine Point Films, the company responsible for the likes of the recent 'George Best: All By Himself' and the most successful Northern Irish film of all time, 'Bobby Sands: 66 Days'.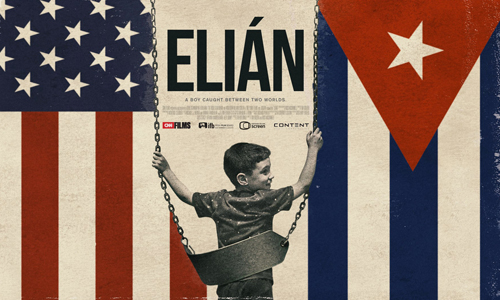 Trevor Birney & Brendan Byrne, Producers:
"This is a powerful historical account of a story which made headlines around the world and captured the hearts and minds of millions of Americans."
"This is a special film as it uses a wealth of contemporary news archive and gives unprecedented access to key players in the saga, including an exclusive interview with Elián Gonzalez now a 23-year old man."
"We are thrilled to bring Elián to New York and the high-profile Tribeca Film Festival. This will be the first time that a feature documentary from Northern Ireland will be premiered there, which is a real honour."
"During the making of this documentary we lived through the visit of President Obama to Havana, the monumental death of Fidel Castro and Donald Trump's ascendancy to the White House, so this work is relevant for the current debate around immigration and the US–Cuba relationship."
'Elián' is backed by CNN Films, Northern Ireland Screen, Irish Film Board, and BBC Storyville. Content Media Corporation is responsible for worldwide distribution.