Ahead of the 2017 IFTA Film & Drama Awards taking place this weekend, Saturday 8th April at the Round Room of Dublin's Mansion House. IFTN looks back at the past 12 months and the highly regarded quality of drama productions that are proudly made here in Ireland and Northern Ireland.
Some of the best drama's nominated at this year's ceremony include home grown-series that attracted positive ratings on screen as well as securing deals and interest abroad. These included An Klondike, Striking Out and Smalltown. Alongside them are the major international co-productions such as Game of Thrones, Vikings and The Fall which are shot here and continue to be among the most watched dramas in the world.
The high scale of production work taking place across the various fields and sectors of the industry within the country is only testament to the strength and access to Irish talent available here. From actors, writers, directors, producers, costume & production designers, music composers, sound professionals, editors, camera persons, post production & VFX skills, the list rolls on. All of this ability and work commitment of crew go far in proving that Irish made dramas currently rank and compete among the best in the world.
Epic fantasy series Game of Thrones – shot in Titanic Studios in Belfast – continues to enthral audiences worldwide and in 2016 it won a tremendous twelve prestigious Primetime Emmy Awards including Outstanding Drama Series for it' sixth season. The drama's seventh season has recently wrapped and is scheduled to premiere worldwide in July 2017.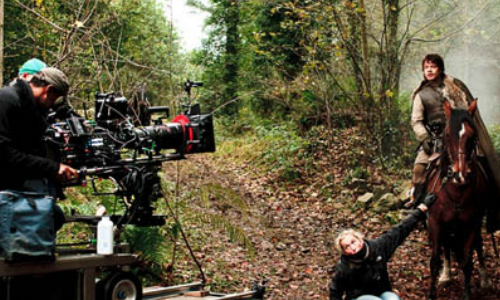 Other drama's to shoot in Northern Ireland over the past 12 months include the true life murder drama The Secret, new revenge thriller Paula, the second series of The Frankenstein Chronicles, season four of Line of Duty, series three of The Fall, the second series of the Disney Channel series The Lodge and Hat Trick Productions upcoming new Irish comedy series Derry Girls.
In the past year the History Channels highly rated international drama series Vikings returned to Ashford Studios for the filming of its epic 20 episode fifth season. 650 extras descended on a field in county Wicklow to create one of the biggest battle sequences ever shot in Ireland.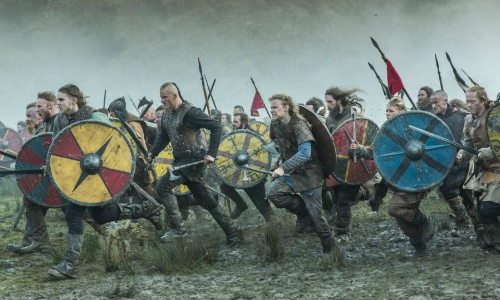 The IFTA Film & Drama Awards 2017 take place Saturday 8th April at the Round Room of the Mansion House in Dublin. They will be hosted by Deirdre O'Kane and coverage and highlights of the ceremony will be broadcast on RTÉ One, Tuesday 11th April at 10:15pm.