The five-part series currently filming in Belfast is directed by Carl Tibbets (Humans) and produced by Origin Pictures.
The adaptation of the 1859 novel of the same name from Wilkie Collins stars Ben Hardy in the leading role, best known for his portrayal of Peter Beale in 'Eastenders'.
Fiona Seres (Strangerland) has adapted the period thriller for the screen, with a cast which also includes Dougray Scott (Snatch) and Charles Dance (Underworld: Blood Wars).
Sarah Stack of BBC and David Thompson of Origin Pictures are Executive Producers, with Sarah Curtis as Producer.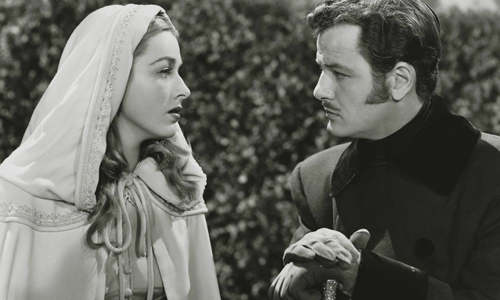 It was previously adapted in 1948 by Peter Godfrey for Warner Brothers, starring Gig Young (Game of Death), Alexis Smith (The Age of Innocence) and Eleanor Parker (The Sound of Music).
'The Woman in White' follows Walter Hartright (Hardy) who encounters a ghostly woman dressed in all white on a moonlit road and is soon drawn into a mysterious and disturbing world. Romance, suspense and danger combine as secrets come to the fore in what is largely viewed as the first psychologically thriller novel. It's a haunting tale of insanity and identity set against the shadowy paths and corridors of English country houses and ultimately into the depths of a Victorian madhouse.
Origin Pictures:
"This bold new adaptation by Fiona Seres for BBC One retains the creeping atmosphere that has captured the imaginations of the book's readers for over a century, while bringing a distinctly modern take to its striking female characters, its charismatic, formidable villains, and its gripping, labyrinthine plot."
David Thompson, Executive Producer:
"We're delighted to be bringing Wilkie Collins' gripping novel to the screen. The story's rich canopy of characters will be well-served by a wonderful multi-talented cast. We're very excited to see this mix of new and exciting talents and much loved TV stars combine to bring a fresh and dynamic take to this classic tale."