It's time to have a pick through of the Irish shows and programmes featuring Irish talent scheduled to air over the upcoming holiday period, there's a great selection of Christmas comedy specials , documentary and new drama lined up.
Friday, December 23rd
Ireland's Crazy Christmas Lights, 20:30 TV3
Documentary centring on home owners who take the tradition of putting up lights in and outside of their home to the extreme every Christmas, so they can be seen far and wide for charity. Cameras follow the amount of work involved with these excessive festive illuminations.
GAA Beo - Na Scéalta 2016 ,20:30 TG4
For those interested in Irish sport. TG4 take a look back at all the stories, action, highlights and news from the GAA during the past year in Ireland.
Saturday, December 24th Christmas Eve
Celtic Woman - Home for Christmas, 09:05 RTÉ One
A concert at the Helix in Dublin by the all-female Irish musical ensemble, under the direction of Emmy-nominated producer David Downes. The Aontas Philharmonic Choral Ensemble and the Discovery Gospel Choir join them to perform festive classics including We Wish You a Merry Christmas, I'll Be Home for Christmas, Hark! The Herald Angels Sing, Santa Claus Is Coming to Town, Silent Night, It's Beginning to Look a Lot Like Christmas and more.
The Great Irish Bake Off Christmas Special , 12:15 TV3
Anna Nolan presents a special celebrity edition of the baking challenge. Fair City's George McMahon and Leanne Moore from pop group Liir, who are currently starring in panto together, take on Lucy Kennedy and Martin King from The Seven O'Clock Show, with Paul Kelly and Lilly Higgins judging their efforts. Plus, culinary tips are provided by experts Caroline Hennessey, Helen Finnegan and John and Kasha Connolly.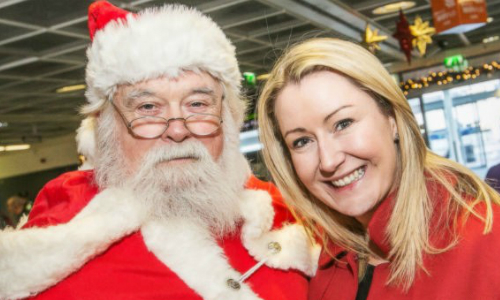 Coming Home for Christmas, 20:00 TV3
Andrea Hayes presents a special programme which captures the emotional reunions of loved ones across the festive period as they arrive at the airport gates.
Christmas with Daniel, 21:30 RTÉ One
Festive entertainment with singer Daniel O'Donnell, recorded at the Convention Centre Dublin, with guest appearances by a group of RTÉ weather presenters and Aled Jones.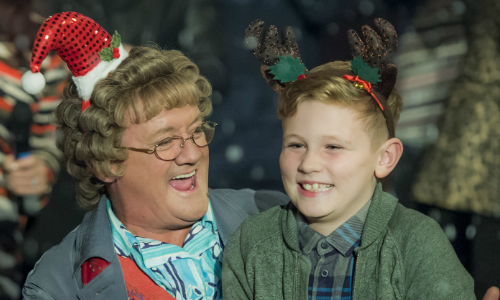 Mrs Brown's Boys Christmas Special: Mammy's Christmas Punch, 22:35 RTÉ One
The doting mother-of-six is determined to have a safe and peaceful Christmas at home this year. However, with Mark and Betty arguing about the reappearance of his first love Bubbles, carol singers haunting her every waking hour and Buster installing a new Christmas tree with a very unusual safety feature, how will she manage to survive? The first of two festive instalments of the comedy, Featuring a guest appearance by Slade frontman Noddy Holder.
Sunday, December 25th Christmas Day
Réiltín Laura Lá Nollag , 11:15 TG4
From the book Laura's Christmas Star, as the family break down while travelling to their holiday home for Christmas, we follow their Christmas story as they end up having to stay in a stable.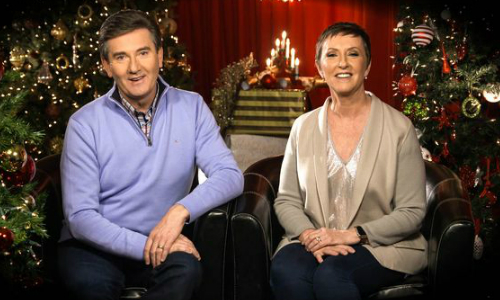 Daniel & Majella's Christmas Day Message , 15:00 TV3
Following on from its inaugural Christmas Day Message last year with Panti Bliss, This year, Ireland's favourite and most loved couple, Daniel O'Donnell and his wife Majella, will deliver a very special message to viewers all over Ireland. In their speech, the pair will reflect on the year gone by, and remember what is most important, as together we face into the great unknown that is 2017.
Gavin James' Other Voices Special, 20:30 RTÉ 2
The hour long special, presented by Annie Mac and Huw Stephens, will include songs from Other Voices Dingle 2015 where Gavin performed material from his debut album 'Bitter Pill'. It will also include archive footage and an interview with Gavin by Huw Stephens.
Brendan Grace: LIVE, 21:00 TV3
An exclusive to TV3. In this live stand up show the Irish comedian has audiences in usual side-splitting form.
Mrs Brown's Boys Christmas Special: Mammy's Forest , 22:25 RTÉ One
The daft-but-doting Irish mother returns in the first of two festive episodes - and this year she refuses point blank to have a tree after all the problems she has had in the past. However, with Grandad's health proving a concern, there's more than just the tree missing from the front room.
Monday, December 26th St. Stephen's Day
Know the Score: Sports Quiz of the Year: Christmas Special ,18:20 RTÉ One
Jacqui Hurley hosts a Christmas edition of the quiz, with team captains Shane Byrne and Ruby Walsh joined by special guests to take a look back at the sporting year.
Xposé: On the Red Carpet, 20:00 TV3
The Xposé team takes you to the year's most glamorous premieres and events, from Star Wars' celeb-packed cast to Jamie Dornan's hottest appearance since 50 Shades, we run down our unforgettable red carpet moments.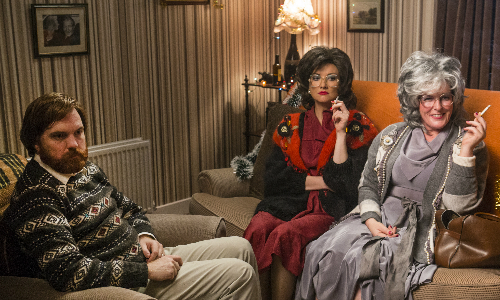 Bridget & Eamon: The Day After Christmas, 21:00 RTÉ 2
It is St Stephen's Day and Eamon's mother has called over to make her daughter-in-law's life even more miserable. But when Bridget accidentally kills her with an electric carving knife, she and Eamon have to hide the body from all the neighbours, and the Gardaí. Guest starring Katherine Lynch. Last in the series.
Tuesday, December 27th
Hollywood in Éirinn, TG4 15:00
Denis Conway considers 1975 film Barry Lyndon, revealing its director Stanley Kubrick was far from a recluse, and more of a family man who loved his job and kept a low profile. With exclusive behind-the-scenes photographs of the production, the documentary shines light on a time when the elite of Hollywood spent months making movies in Ireland.
Big Year on the Farm.18:30 RTÉ One
Áine Lawlor and Ella McSweeney return to John Fagan's sheep farm on the shores of Derravaragh Lake to catch up on how life on the land has been since Big Week on the Farm.
Thank GAA It's 2016, 20:00 RTÉ 2
Special programme looking back at the story of the championship summer and delivering a festive hamper of GAA goodness.
Pull Like a Dog, 21:30 RTÉ One
Documentary following Olympic rowers the O'Donovan brothers as they return to their parish of Lisheen and Skibbereen rowing club in the aftermath of their success.
Wrecking the Rising, 22:15 TG4
Comedy drama, following the exploits of three Dublin men whose listless, unexciting lives are only livened by the prospect of performing in regular Easter Rising re-enactments. When the trio suddenly come into possession of a mysterious box, the strange gift unexpectedly transports them back in time to 1916, where they're given a chance to witness the momentous event first-hand. However, a monumental blunder on their part changes everything, and threatens to wreck the insurrection before it even begins.
Wednesday, December 28th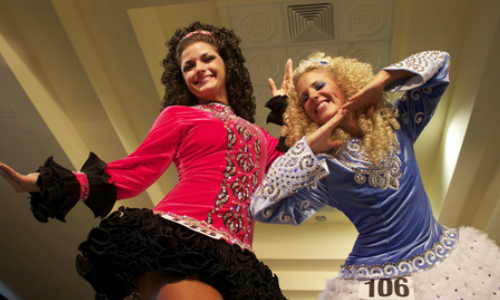 Strictly Irish Dancing, 12:30 TG4
Part one of two. Documentary following competitors from Ireland, England and America as they prepare for the 2011 World Irish Dancing Championships, held in Dublin for the first time in 15 years. Includes interviews with Michael Flatley, Brendan de Gallai, Ronan McCormack and Karl Drake, plus those who make dresses and wigs for the dancers.
Atlantic - Wildest Ocean on Earth: Life Stream, 18:30 RTÉ 2
Cillian Murphy narrates a documentary examining the lives of animals and people pitting themselves against the world's wildest ocean, unveiling the natural forces that underpin life in the Atlantic, from the world's most powerful currents, ferocious hurricanes and huge chains of undersea volcanoes. The first episode looks at the influence of the Gulf Stream, with whales, giant turtles and jellyfish riding the huge current that becomes a migration super-highway and helps warm northern Europe, while fishermen battle for survival in mountainous seas as they try to exploit its natural fertility.
Celebrity Home of the Year, 18:30 RTÉ One
Home designer Hugh Wallace, architect Declan O'Donnell and interior designer Deirdre Whelan are invited to tour the homes of five famous faces, to determine which star has the most impressive home The overall winner will be named Celebrity Home of the Year, with the owner receiving a donation for a charity of their choice.
Wild Cities: Belfast, 19:30 RTÉ 2
The series concludes with a look at the wildlife of Belfast, including seals enjoying the sun in the harbour and a gathering of more than 40,000 starlings. Last in the series.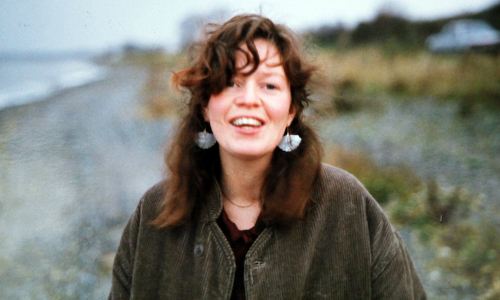 Eithne - Idir dhá Shaol, 19:45 , TG4
Eithne Ní Uallachain's untimely death in 1999 deprived this country of one of its finest singers. This documentary explores her life, music and legacy.
Know the Score Christmas Special, 20:30 RTÉ 2
Jacqui Hurley hosts a Christmas edition of the quiz, with team captains Shane Byrne and Ruby Walsh joined by special guests to take a look back at the sporting year.
Bilingua - Ceol Eithne Ní Uallacháin, 20:45 , TG4
A 'Bilingua' tribute concert held in St Patrick's Cathedral, celebrating Eithne's legacy as an artist and songwriter, featuring musicians she recorded with and singers she inspired.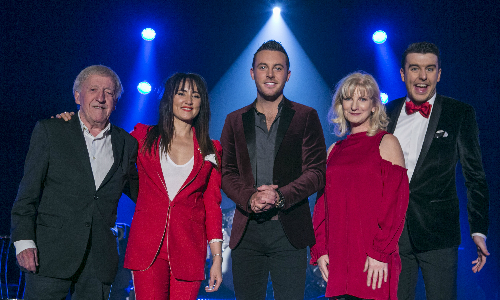 The Nathan Carter Show Christmas Special, 21:30 RTÉ One
The country singer invites KT Tunstall, Paddy Moloney, Billy Ocean, Al Porter and Eleanor Shanley to join him for a festive musical showcase, recorded in front of a live audience at Dublin's Mansion House. Also includes accompaniment by The Line-Up Choir.
The Queen of Ireland, 22:15 RTÉ 2
Documentary following Ireland's most famous drag queen and self-styled 'accidental activist' as she becomes a figurehead in the fight for LGBT rights in Ireland and a vital part of the successful campaign for marriage equality.
RTÉ Irish Country Music Awards, 22:50 RTÉ One
Daniel O'Donnell hosts, as the stars of Irish country music gather for the inaugural ceremony honouring the genre. Featuring performances by Nathan Carter, Big Tom McBride, Derek Ryan, Michael English and Mike Denver.
Thursday, December 29th
Higher Hopes, 11:45 RTÉ One
Documentary following conductor and choir master David Brophy as he expands his homeless choir project. After making headlines in 2014 when he created the High Hopes Choir, he is now taking it to Cork and setting new goals and challenges for the process.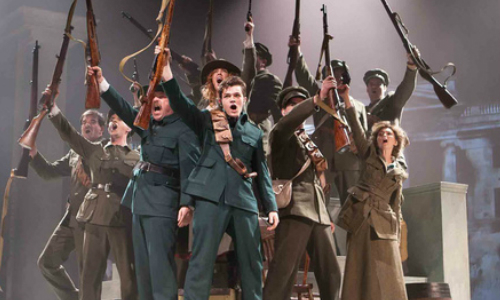 The Bloody Irish, 12:45 TG4
Barry Devlin's stage musical based on General John Grenfell Maxwell's view of the events of Easter Week 1916, filmed in front of a live audience in Dublin.
Atlantic - Wildest Ocean On Earth: Mountains of the Deep, 18:25 RTÉ 2
Narrated by Cillian Murphy, a documentary examining the animals pitting themselves against the world's wildest ocean, unveiling the natural forces that underpin life in the Atlantic. In the vast South Atlantic, huge pods of dolphins, massive penguin colonies and the largest gathering of marine mammals on Earth pack chains of extraordinary islands, created by powerful volcanic forces far below them.
The Year of the Rising, 18:30 RTÉ One
Mary Kennedy looks back at a year of public events commemorating 1916, going behind the scenes with the people who organised them and those who took part.
Apres Match of the Day Best Bits, 21:00 RTÉ 2
Special programme looking back at the best bits of the summer editions. Comedy sketches, starring Barry Murphy, Risteárd Cooper and Gary Cooke.
Gogglebox Ireland: A Year of Great Telly, 21:00 TV3
Highlights from the first series, as Eileen and Angela, the Ryans, the Adenugas, the Tully Twins and the rest give their views on the year's TV. Narrated by Deirdre O'Kane.
Euro 2016: Two Shades of Green, 21:30 RTÉ 2
Documentary looking back on the heady few weeks of the Euro 2016 tournament, with contributions from Robbie Brady, Seamus Coleman, Wes Hoolahan and Jeff Hendrick. The film also includes contributions from some of the real stars of the show, the fans.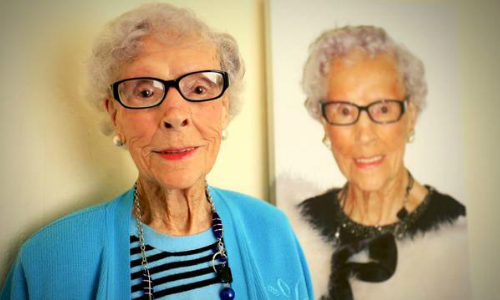 Older Than Ireland, 22:35 RTÉ One
Thirty Irish centenarians reflect on their lives, from birth at the dawn of Irish independence, to the present in modern day Ireland, including events such as their wedding day.
Friday, December 30th
Stetsons and Stilettos, 11:40 RTÉ One
The country music craze sweeping Ireland is now gripping the attention and imagination of the city slickers. This programme sets out with the Bradys, who are determined to bring country music back to the capital.
The Sting, 13:40 RTÉ One
Two conmen decide to swindle a mobster out of a fortune in revenge for the murder of a mutual friend. Enlisting the help of a host of crooks, they quickly conjure up a brilliant scheme to make him pay for his crime. Oscar-winning Depression-era comedy drama, starring Robert Redford, Paul Newman, Robert Shaw, Charles Durning and Eileen Brennan.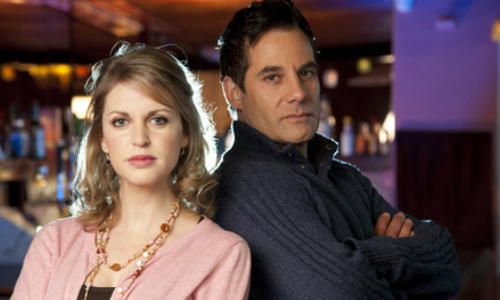 Chasing Leprechauns, 14:00 TV3
An American businessman is sent to a village in Ireland to persuade the residents to sell an area of land - but they refuse, since they believe it is home to leprechauns. In desperation, he turns to a local expert on Irish folklore to help him prove that the area is free of little people. Family comedy, starring Adrian Pasdar and Amy Huberman.
News Review of the Year 2016, 18:30 RTÉ One
A look back at the past year, a period of seismic change and shock - a reality TV star won the right to enter the White House, Britain voted to leave the European Union, and Ireland celebrated its centenary.
Féilte 20 Bliain ag Ceol, 19:15 TG4
A look back at 20 years of music on TG4, featuring acts such as Brendan Bowyer, the Clancys and Altan. Around the Christmas Table in Renvyle House in Connemara, Máire Treasa Ní Dhubhghaill is joined by presenters in choosing their favourite performances since the station lauched in 1996.
Michael Flatley: A Night to Remember, 20:00 TV3
Marking the 20th anniversary of Riverdance in 2013, this entertainment special hosted by Christine Bleakley sees Michael Flatley take to the stage to perform on British TV for the first time in more than a decade, accompanied by his troupe of 30 dancers and musicians.
Bingo! 20:00 TG4
A look at Ireland's continuing love affair with Bingo, meeting players young and old to discover the role the game plays in their everyday lives.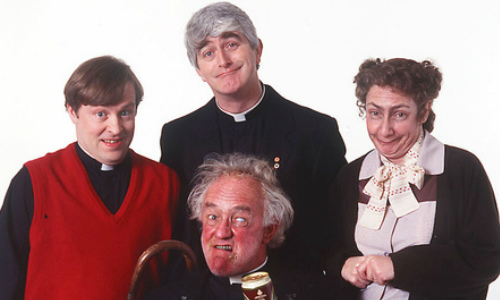 Father Ted, 21:00 RTÉ 2
Jack is declared dead after drinking too much floor polish - and Ted is astounded to learn he has been left a fortune in the will. However, he has to fulfil certain conditions before collecting the money.
Paul Williams: State of Fear, 22:00 3e
Part two of two. The crime journalist and writer concludes his comparison of horrific events in 1996 and 2016 to see if the war on crime is being won.