The thriller which is set to release in 2017 is co-written by Byrne and 'Game of Thrones' star Natalie Dormer, who also takes the lead role as blind musician Sofia.
Dormer's character hears a murder committed in the apartment above her own, drawing her into London's gritty criminal underworld. The project is currently in production in the UK, with 'Deadpool' actor Ed Skrein also starring as a key cast member.
'In Darkness' received €18,500 in development funding from the Irish Film Board in Q4 2015, under its previous title 'In Dark Places'. In addition the project was awarded €250,000 in production funding in Q2 2016. Parallel Films and XYZ Films are producing.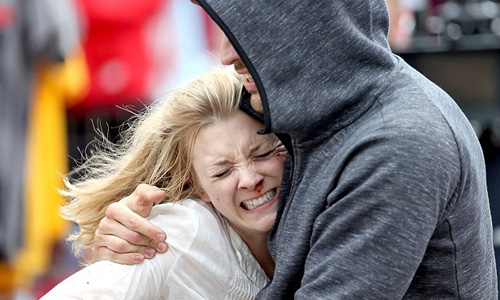 Anthony Byrne, Director: "Myself and Nat are very excited to start filming after a very long journey from script to screen. We have great people in front and behind camera. 'In Darkness' is a London set thriller shooting entirely on location around London which is challenging, unusual but great to have the opportunity to do so.
We have a world class cast lead by Natalie Dormer, Ed Skrein, Joely Richardson, Emily Ratajkowski, Neil Maskell, Jan Bijvoet and James Cosmo and incredible support from production company '42', lead by Ben Pugh, Josh Varney, Rory Aitken and Adam Morane Griffiths. Irish crew include composer Niall Byrne and Production Co-ordinator Cara Loftus."
Byrne is a three-time IFTA nominee whose previous work includes 'Love/Hate', 'Ripper Street' and 'Mr Selfridge'. Previous feature-length titles from the three-time IFTA Nominee are debut 'How About You…' (2007) based on a short story by Maeve Binchy and 'Short Order' (2005).
Natalie Dormer is best known for her role as Margaery Tyrell in long-running series 'Game of Thrones' with other notable titles including 'The Hunger Games: Mockingjay' parts 1 and 2. This is a screenwriting debut for the actress.