The 'Brooklyn' director is set to direct another film adaptation, this time tackling Donna Tartt's acclaimed novel 'The Goldfinch'.
The rights to the novel were acquired by Warner Bros in 2014, who handed over the task of evolving the story into script format to 'Tinker Tailor Soldier Spy' writer Peter Straughan. 'The Goldfinch' was originally written by Tartt in 2013 and earned her the Pulitzer Prize for Fiction the following year.
An actor has yet to be announced to play the main protagonist, 13 year-old Theodore Decker, whose mother is killed in a bombing at the Metropolitan Museum of Art in New York. The narrative follows Decker as he is taken in by an affluent family, following his secret theft of The Goldfinch painting.
James Packer of RatPac is set to take the role of executive producer, with Brett Ratner of the same company named as producer. Alongside Ratner are Nina Jacobson and Brab Simpson of Color Force. This team have collective experience across projects such as 'The Hunger Games', 'World War Z', and 'The Revenant.'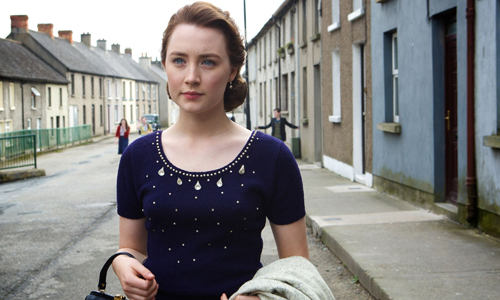 Recent accolades for 'Brooklyn' include three Oscar nominations for Best Motion Picture, Best Leading Actress (Saoirse Ronan) and Best Writing, Adapted Screenplay (Nick Hornby). At home the feature also garnered seven IFTA nominations this year, with actresses Saoirse Ronan and Jane Brennan taking home the statuettes for their leading and supporting roles, respectively. 'Brooklyn' has also earned an estimated $38.3M at the box office.
Crowley's other adaptive works include 'Boy A' in 2007, with the script by Mark O'Rowe adapted from Jonathan Trigell's novel of the same title. The film also earned Crowley two IFTA nominations and several BAFTA wins in 2008.
Crowley is also set to direct Cate Blanchett in her broadway debut 'The Present', based on a play by Checkov entitled 'Platonov'. Other upcoming work also includes 'Black-Eyed Blonde', set to be produced by Parallel Films, with William Monahan adapting the John Banville Novel. This project received Irish Film Board development funding of €31,850 earlier this week.
Further updates on 'The Goldfinch' and other upcoming work will be published on IFTN in the coming months.