Premieres include directorial feature debuts 'A Date For Mad Mary' and 'The Siege of Jadotville'
The 28th Galway Film Fleadh, taking place July 5-10, has announced programme details for 2016 which features 15 world premieres as well as a public interview with six time Academy Award nominee and IFTA Lifetime Achievement Award recipient Jim Sheridan.
The Fleadh this year represents the newest voices in Irish cinema alongside a focus on cinema from Finland, daily programmes of shorts (with a shot at the Oscars on the line) and the best in world cinema. The Fleadh also offers an eclectic range of documentaries this year which further solidifies Ireland's growth on the world stage in documentary features.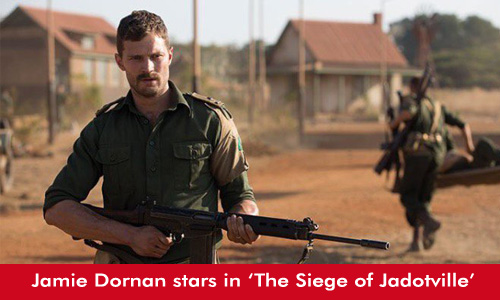 With a reputation as an international launch-pad for the best in new Irish films, this year's programme features a number of particularly strong debut features from directors, such as Richie Smyth's 'The Siege of Jadotville', which sees Jamie Dornan as Irish Commandant Pat Quinlan as he leads his Irish Battalion in a tense stand-off against local troops and French and Belgian Mercenaries in the Congo in 1961; Peter Foott's 'The Young Offenders', a comedy inspired by Ireland's biggest cocaine seizure of €440 million off the coast of Cork in 2007, which follows two Cork inner-city teenagers as they embark on a 160km road trip on stolen bikes in the hopes of finding some unrecovered bales.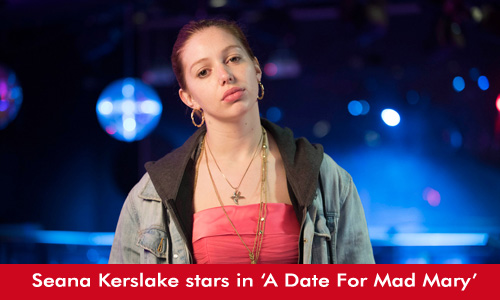 Darren Thornton's 'A Date for Mad Mary', a pitch-perfect snapshot of modern Ireland featuring a breakout performance from Seana Kerslake, 'In View' Ciaran Creagh's directorial debut, which features a standout performance from Caoilfhionn Dunne, and Liam Gavin's unique occult horror 'A Dark Song'.
Speaking at the launch of the 28th Galway Film Fleadh, programme director Gar O'Brien said: "We are delighted to reveal such a comprehensive programme and we are looking forward to providing a platform for some of the best new and established Irish filmmakers as well as bringing films and talent from all over World to the west of Ireland."
Another world premiere is Kit Ryan's 'Property of the State' tells of the harrowing circumstances that lead to a triple murder which shook 1990's Ireland.
Part fiction, part documentary, part speculative essay on the contemporary world, Fiona Tan's 'History's Future' starring Mark O'Halloran, is about one man's odyssey through a Europe in turmoil – and through his own mind. Also screening is a very modern Heart of Darkness with two desert-bound mercenaries in Simon Dixon's gripping debut 'Tiger Raid' starring Brian Gleeson and Damien Molony and Mark O'Connor's and John Connors group of young gangsters as they attempt to gain control of the drug trade in Darndale in the thrilling yet poignant 'Cardboard Gangsters'.
Other independently made Irish films premiering at the Fleadh include 'South, Twice Shy, Dead Along the Way' and 'Staid'.
The opening film of this year's Galway Film Fleadh will be 'Creative Control', a dramatic science-fiction film set five minutes in the future, directed by Benjamin Dickinson from a screenplay written by Micah Bloomberg and Dickinson.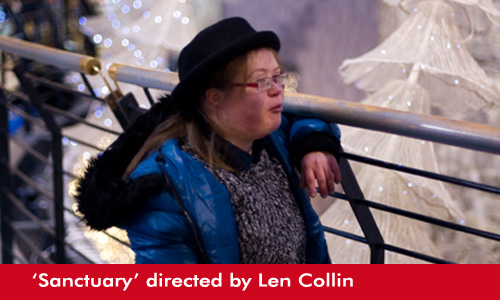 Closing this year's Fleadh is Galway-produced 'Sanctuary'. Set in a world of people with intellectual disabilities, 'Sanctuary' is a touching and funny love story about Larry and Sophie, two people who long to be together in a world that does everything to keep them apart.
On the Documentary front, the Fleadh will present some truly impressive titles including the World Premieres of 'It's Not Yet Dark' which tells the inspiring story of director Simon Fitzmaurice ('My Name is Emily') and 'Revolutions', Laura McGann's exploration of the fast paced & aggressive roller-derby world which has become a haven for determined, pissed-off women in a crippled country.
Esteemed documentarian Ken Wardrop ('His & Hers') presents the Irish Premiere of his latest film 'Mom & Me' (this year's IFTA Feature Documentary winner) which explores men's relationships with their mothers in the US's 'manliest state' while Brendan Byrne examines Bobby Sands' legacy in 'Bobby Sands: 66 Days'. Sean Ó Cualáin's 'Crash and Burn' tells the story of Tommy Byrne who for one brief moment in the 80's was the World's best racing driver while 'Land of the Enlightened' is a visually-stunning examination of war-torn Afghanistan.
Programme highlights also include a focus on female filmmakers with some 30 films directed by women directors screening as part of this year's programme as well as a focus on Finnish Cinema; A full menu of Films looking at food and drinks, a showcase of the best cinema made in, by and about Galway; a complete set-list of the best music documentaries from around the world, as well as the best in Short Films and New Irish and World Cinema.
The subject of this year's public interview in the Town Hall Theatre is the titan of Irish cinema Jim Sheridan. Other special guests include Ruth Negga, who is receiving well-deserved Oscar buzz for her performance in 'Loving' and critical acclaim for her role in the series 'Preacher', as the subject of the festival's Actors Masterclass; and screenwriter Kirsten Smith ('Legally Blonde', '10 Things I Hate about You') who will deliver the Screenwriters' Masterclass.
The Fleadh takes place July 5-10. For more information, go to www.galwayfilmfleadh.com.