Big Stories on the Small Screen is a major new initiative, funded by the Broadcasting Authority of Ireland and Screen Training Ireland, aimed at developing Irish skills in quality long-form screen drama.
The brain-child of BAFTA-winning filmmaker Neasa Hardiman, Big Stories will support Irish-resident screenwriters, producers and directors who want to develop the essential skills necessary to craft a successful drama series for the international market.
Speaking to IFTN about the genesis of Big Stories, Neasa Hardiman says: "The traditional borders between big-screen and small-screen drama are dissolving. New distribution platforms mean that quality content can reach audiences across the globe, on demand, at the click of a button. This change is driving a renaissance in quality long-form screen drama, delivered to a newly globalized audience, with the US, the UK and Scandinavia leading the way."
She continues: "Essentially this means you are not just making television drama for local audiences any more. There are real opportunities to cross borders. If the stories are good enough and the production values are right, you can find a global audience."
The writer and director identifies Denmark as a "poster nation" for what a small European nation can achieve in television drama, once the creative infrastructure is put in place. "They have managed to create a powerful global presence with successful noir shows as well as dramas like 'Borgen'. Of course, the Scandinavians aren't the only ones making a mark. British television dramas are also very strong and have led the way over the last couple of years and BBC Worldwide are consistently selling across the world."
Hardiman herself knows a lot about the British TV market. She directed acclaimed ITV police drama 'Scott and Bailey' last year and she is currently directing two episodes of the second season of BAFTA winning BBC series 'Happy Valley', which screens on the BBC in February before screening on Netflix in the US.
Big Stories on the Small Screen will comprise of two distinct modules and spans a 12 month period. The first event is a conference in Dublin on the subject of quality screen stories taking place on Saturday, November 28th.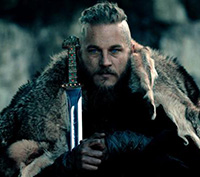 BAFTA-nominated 'Vikings' and 'The Tudors' screenwriter Michael Hirst will deliver the keynote lecture where he will discuss his processes, inspirations and motivations. Also speaking at the conference will be John Yorke, author of Into the Woods: A Five Act Journey into Story and former MD of Company Pictures, who will talk about the structure of screen-storytelling.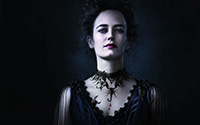 There will also be two panels with one consisting of James Flynn, Suzanne MacAuley, Steve Matthews, Stuart Carolan and David Caffrey (the creative team behind the hugely successful Irish gangster series 'Love/Hate'). The second panel consists of Michael Hirst, producer Morgan O'Sullivan ('The Tudors', 'Penny Dreadful', 'Vikings'), Ciarán Donnelly (acclaimed award-winning director of shows such as 'Vikings' and 'The Tudors'), Emmy-winning director Dearbhla Walsh ('Penny Dreadful', 'Esio Trot') and producer Katie Holly (of Blinder Films).
Speaking about the conference, Neasa says: "The conference's audience is full of strong, creative industry figures. What we have done, in conjunction with the BAI and Screen Training Ireland, is selected a cross-section of emerging and established writers, directors and producers to attend the event, who can draw on the expertise of the speakers and panellists."
These industry professionals will then be invited to submit ideas for Module Two of Big Stories, which runs in May/June 2016. This will be a five-day project-based workshop with a follow-up pitching session in November 2016. Ten selected projects will be hot-housed in a writers' room format event led by international professionals David Isaacs ('Mad Men', 'Frasier', 'The Simpsons') and Tom Abrams (Oscar-nominee, Professor of Screenwriting at USC).
Subsequent to the workshop, participants continue to develop their projects in consultation with their tutors and collaborators via a secure online portal. In November 2016, participants pitch their packaged long-form drama to invited Irish TV genre heads, production companies and digital distributors.
Neasa continues : "In Ireland, we have a great reputation for story-telling and that is not unfounded looking at our novels, poems and films over the years. We have had success in television too. We can build on that now and develop it. We have so many fantastically talented, powerful writers in Ireland but television writing is different from all those other media because it is an inherently collaborative process. In television, the creative triangle of producer, director and writer need to be in tune. It requires a whole plethora of skills to turn a story into a strong screen story – to make it the best it can be in a meaningful, collaborative way."
"It's' these vital, craft skills that we are trying to engender with this programme. We want directors and producers to give the writers the respect they deserve, to listen to what they are saying and then assist them in making that story the best it can be."
Over the last number of years – with tax incentives becoming increasingly attractive to large-scale international co-productions - the discussion within the industry in Ireland has inevitably turned to the issue of studio space and investing in more infrastructure to cope with what everyone hopes in an influx of new dramas. Neasa agrees that this is an important discussion but says their programme is more about making sure the "creative infrastructure" is in place so that Ireland can become an enduring force on the global stage.
"In the contemporary market, content is key. What we want to do is to create a landscape of excellence that will ensure a culture of quality screen story-telling. The way to do that is to equip ourselves with the skills necessary to translate stories into good screen stories which are a very specific thing. We need to foster a creative infrastructure so that we can build a strong indigenous industry – people based in Ireland who reflect what is compelling and exciting about Irish story-telling and deliver it to the world."
Hardiman – who also has a busy film slate with 'Sea Fever' (a sci-fi thriller about seven people who get marooned at sea while a deadly parasite infects the water) and 'Breakfast in the New Yorker' (about Irish writer Maeve Brennan) – states that they are not attempting to find the next big Irish drama with this programme. She instead hopes that the initiative will create the conditions for this creative infrastructure to grow and thrive.
She says: "If two or three quality dramas come of this, then that's a fantastic side-effect! And it may well happen. But this isn't a production-ready initiative. We want this to be a training ground for professional people to learn craft skills so that Ireland can be an enduring force in screen-storytelling. We want creatives to throw everything they have into these workshops and pitching sessions in a comfortable, creative environment and take away an enhanced skill-set not only to be used in the projects they are developing – but in every single project afterwards. That's how we create an enduring culture of excellence."
For Neasa, patience is a virtue; she states that the effects of initiatives such as Big Stories – rather than be a quick fix – will be felt in five or ten years' time.
"The hope is that we can run this programme more than once. The Danes have proved that grassroots development pays off handsomely in the medium and long-term. I strongly believe that creating this culture of excellence in screen-storytelling will provide Ireland with a powerful voice on the world stage as well as giving us significant cultural and economic benefits at home."
Module One of Big Stories on the Small Screen launches on Saturday with a day-long conference. Go to http://www.screentrainingireland.ie/news/big-stories-on-the-small-screen-speakers-announced/ for more information.