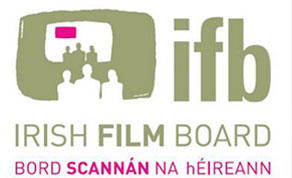 The successful projects must be ready for delivery no later than January 2016
The successful projects for the Irish Film Board AFTER '16 initiative have been announced.
AFTER '16 is a once-off initiative which will commemorate, celebrate and ruminate on 1916 and how the events of Easter Sunday and beyond forged the landscape of the century that followed.
The Irish Film Board (IFB) invited filmmakers to give their response to 1916 and the hundred years since. They asked for stories, both fact and fiction, which illuminate, surprise and even provoke - on the wide subject of 1916 and what it has left in its wake. 96 applications were received when submissions opened in March earlier this year.
Nine short film projects in total will be funded by this once off scheme.
The successful fiction projects are:
'A Terrible Hullabaloo', directed by Ben O'Connor, written by Aoife Noonan and produced by Bob Gallagher, for Bowsie Workshop
'Goodbye, Darling', to be directed by Maria Elena Doyle, written by Alex Barclay and produced by Fiona Kinsella for Jumper Productions
'My Life for Ireland', to be directed by Kieron J Walsh, written by Pat McDonnell and produced by Damien O Donnell for Suitable Films
'The Cherishing', to be written and directed by Dave Tynan and produced by Dave Leahy for Warrior Films
'The Party', to be directed by Andrea Harkin, written by Conor O Neill and produced by Emmet Fleming for Fleming Creative
The successful non-fiction projects are: