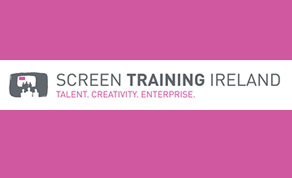 Innovative programme targeted at developing skills and talent in the European VFX sector
Award-winning Irish and international visual effects practitioners have been announced for the visual effects training programme VFX: Script to Screen 2015.
The programme is delivered through Screen Training Ireland, the training arm of The Irish Film Board, and co-funded by the Creative Europe programme of the EU.
Designed in collaboration with the VFX Association of Ireland (VFXAI), this innovative programme is targeted at developing skills and talent in the European visual effects sector. Irish award winning VFXAI companies Windmill Lane, Screen Scene, Egg Post Production and Piranha Bar bring their knowledge and expertise in VFX to the programme, providing international filmmakers with the opportunity to collaborate and build opportunities internationally.
The programme provides producers, directors and key creatives from Europe and Ireland with an overview of visual effects from development to post-production over two intensive, practical modules, as well as providing access to the highest level of local and international visual effects talent.
Commenting on the programme Sorcha Loughnane, Programme Director VFX: Script to Screen said: "To host a programme like this in Ireland for filmmakers from across Europe is testament to the strength of the Irish visual effects industry and its commitment to skills development in this growing sector."
Sir William Sargent, CEO Framestore, ('Gravity', 'Harry Potter', 'Guardians of the Galaxy', 'Paddington') will join an array of top Irish and international VFX talent as part of the programme.
Other speakers include Emmy award winning production designer Tom Conroy ('Breakfast on Pluto', 'The Tudors', 'Vikings'); Peter Hjorth, VFX Supervisor ('Nymphomaniac', 'Melancholia'); Dearbhla Walsh, Emmy, IFTA and BAFTA award winning director, ('Little Dorrit', 'Silence', 'Penny Dreadful) and Nick Ryan, director, ('The Summit').
In addition Polish company Platige Image will showcase a study of their VFX work for the European Space Agency and its Rosetta Mission, highlighting how VFX is used as a visualisation and storytelling tool for complex scientific concepts.
A highlight on this year's programme involves a location shoot with Special Effects and stunts and includes a demonstration of cutting edge 'virtual production' tools that enable filmmakers to work within computer generated (CG) environments in real time.
The participant for 2015 are:
Andrea Biglione, Director/Producer, Italy
Arturas Bukauskas, Director, Lithuania
Trevor Curran, Producer/Writer, Ireland
Sean Cuthbert, Producer, Ireland
Kevin de la lsla O'Neill, Director/Producer/Editor, Ireland
Paul Farren, Director, Ireland
Aurora Fearnley, Director/Editor, UK
Maximilian Hult, Director, Sweden
Faye Jackson, Writer/Director, UK
Jon Kadocsa, Editor/VFX Editor, Germany
Nick Kelly, Writer/Director, Ireland
Ulla Maarit Junell, Producer/Animation, Finland
Sieber Marly, Producer, Belgium
Anna G Magnusdottir, Producer, Sweden
Nigel McAlpine, Producer, UK
Imogen Murphy, Director, Ireland
Michi Noro, Post Production Supervisor, Belgium
Peeter Rebane, Director, Estonia
Evelin Soosaar-Penttilä, Producer, Estonia
John Wallace, Producer, Ireland
Ovidijus Žalys, Post Production Coordinator, Lithuania