Irish short films have been making long treks around the world again this week, being officially selected for international festivals, winning awards, and updating their production statuses.
Short film 'Irish Folk Furniture' won the prize for Best Animation at the Sundance Film Festival this week.
The animated film, which focuses on Irish farmhouse furniture, was directed by Tipperary man Tony Donoghue. The film was selected to screen at Sundance over 800 other applications.
Commenting on the win was James Hickey, chief executive of the IFB, which funded the short: "Tony is a very talented filmmaker and we are delighted to see him receive the international recognition he deserves for his short film. We look forward to working with him in the future as he develops his career further."
Four Irish short films have been officially selected to screen at the Chicago Irish Film Festival, which takes place in March.
'No Justice', a Bootstrap Films production, is a drama which sees an innocent young man killed by a drugs gang. The film deals with the consequences of death and poses the question 'what should society do to stop murders like this happening?'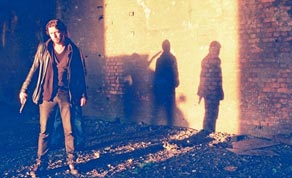 'No Justice'
Alan Walsh and Mario Bortas directed from Walsh's script. John Phelan produced.
The Chicago Film Festival organisers said of the film: "Everyone on the programming committee was on the edge of their seats, great story line with twists and turns".
Vanner', a Sidhe Films production, has also been selected to screen at the Chicago Irish Film Festival.
'Vanner' follows the return of Francie Flanagan back to his halting site in Limerick, after a tragic event at a fair.
Colm Higgins directed with Maeve McGrath and Colm Higgins producing. David Qualter from Tree Light Pictures was the DoP.
The film was shot entirely in Limerick, with Aidan Crowe (Game of Thrones), Emma O'Grady (Mephisto) and Margie Nagle heading up the cast.
Speaking about the film, producer McGrath said: "I was keen to film in the Ballyhoura countryside to showcase the natural beauty of the region. After approaching Ballyhoura RDP and with their support and support from Limerick County Council and a [an online] campaign we started filming on the three most glorious days of sunshine we had all summer."
'Barry's Bespoke Bakery', a short about set in a bakery shop in Ireland, is the third Irish short to screen at Chicago. Funded by the IFB, Denis McArdle directed the film with Ben Keenan producing. Michael Bates and Steve Gunn star in the short, which posted at Screen Scene in Dublin.
'Foxy John's', a non-arrative documentary will also screen at the festival. Lanka Haouche Perren produced and directed the short, which portrays the animated life and dual identity of Foxy John's pub and hardware shop, in Dingle, Co Kerry. By day and night it is a handy hardware store and a pub. It is one of Dingle's most notable and unfading pubs.
The film was funded by the Art Department of the Kerry County Council.
Chicago Irish Film Festival 2013 will take place in Chicago from March 1-6 2013.
Short film 'Small Time' picked up the Audience Award at the Science Fiction + Fantasy Short Film Festival (SFFSFF) in Seattle at the weekend.
The Fail Safe Films project played on Seattle's largest screen to a sold-out 800 seat Cinerama Theatre. Starring Alan Stanford and featuring appearances from Vincent Browne and Charlie Murphy, the film is a time travel comedy which received funding from the RTÉ/Filmbase fund.
Ged Murray directed with the Fail Safe team producing.
Short film 'Normal' has wrapped principal photography and entered post-production.
The film, from Floor Unit Productions, shot last November and will wrap post-production at the end of February.
Written and produced by Mark McCabe and Eddie Jackson, the film is set around two main characters, a gym instructor and an astrophysicist, who each see the other's lives as better than their own.
The producers said: "We wanted to focus on a chance meeting you have with someone and how that can change just a small moment or your whole philosophy towards life. How taking people at face value is not the best way to approach them."
Eddie Jackson and Mark McCabe star alongside Irma Mali, Seamus Brennan, Jose Mantero and Niamh Shaw.
Stephen Brady directed, Stuart Duff was the DoP, Timothy O'Connell the AD, Arber Sula the project manager, Bart Chowanski was in charge for lighting and Jérémie Oehler looked after sound.
Floor Unit Productions previously produced the short film 'House of Cards', which is being submitted to festivals worldwide.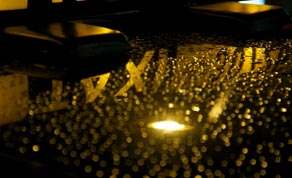 'The Last Fare'
Another Irish short, documentary 'The Last Fare' has also wrapped principal photography and entered post-production.
Siobhan Perry directed and Thomas Hefferon produced the documentary which takes the experiences of one female taxi driver and questions the danger of picking up strangers.
The cast consists of Aenne Barr, Rory Mullen, Eoin Quinn, Laura Canavan and Micaela Arruda.
Sorcha MacKenna was the director of photography, with Cormac Fox executive producing through Vico Films.
Perry has previously made two award-winning short documentaries, including her graduate film 'Off the Board'.
Short film 'Redline' has completed post-production with Gretta Ohle editing. The film stars 'Love/Hate' actor Peter Coonan, 'Dollhouse' actor Ciaran McCabe, Adam Traynor (Promised Land), Mary Murray (Adam & Paul) and Pascal Scott (Intermission).
It follows four different people through one hectic day in Dublin. Although none of them have ever met, their decisions quietly weave their stories together culminating in a pulsating climax.
Daniel Corcoran (Promised Land) wrote and directed the short, while Ciara Gillan (Rhinos, Toy Soldiers), Ciaran De Barra co-produced. De Barra also co-wrote the script.
Cathal Watters was the DoP, Helen MacDermott the production designer , Conan Wynne composed an original score of electro based tunes.