Irish production company Screentime ShinAwil has acquired the Irish and UK rights to the Icelandic TV format 'Design For…'.
The production company, headed by format king Larry Bass, has agreed a joint venture with Sagafilm in Iceland to co-produce the design-based format.
The original format, which initially aired on Channel 2 in Iceland last March, pits nine designers against each other in the hopes of creating fashionable and durable outdoor workwear.
Each week, contestants are sent on an extreme outdoor activity, such as mountaineering or deep-sea fishing, to test the strength of their designs. They each only get 21 hours to design an outfit for the extreme conditions. Each week a contestant is eliminated from the competition, leaving one eventual winner.
Nordic World, the global distribution company which recently sold Irish formats 'Feirm Factor' and 'Dirty Old Towns' internationally, brokered the 'Design For…' deal with ShinAwil and Sagafilm.
Speaking to IFTN, Larry Bass confirmed he has acquired the rights to the show, but the production stage is still in very early development.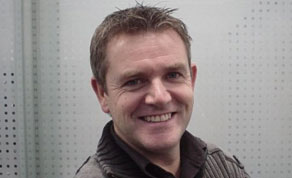 Larry Bass's Screentime ShinAwil is dominating the Irish format market
The plans to produce a UK version of the show come just a few months after it was announced that the Banijay Group, which produces formats such as '71 Degrees North' and 'Celebrity Stand-Up', had acquired a minority stake in ShinAwil. Speaking to IFTN at the time, Bass said it gave ShinAwil the opportunity to have a "first-look" at Banijay's productions for the Irish and UK markets.
The hit producer, who has brought 'MasterChef Ireland', 'The Voice of Ireland', 'Dragons' Den', 'The Apprentice' and many more formats to our screens, also told IFTN the ShinAwil London office is in development, with a number of formats for the UK market expected to launch soon.
'Design For…Ireland' and 'Design For…UK' are expected to be seven 45-minute episodes. As well as ShinAwil's territories, Nordic World announced that the format has also been optioned in Finland, Sweden, Norway and Denmark, with deals also pending in the US and Australia.
Bass added: "Screentime ShinAwil is delighted to partner with Sagafilm on generating a UK [and Irish] version of 'Design For….'. We believe a series reflecting the dynamic UK design industry will entertain and inform in equal measure. This is a refreshing format that will reflect British life through the prism of design. 'Design For…' complements our track-record of delivering high-end localised versions of the world's biggest shows."
Screentime ShinAwil's ongoing format 'The Voice of Ireland' meanwhile is currently in its second season on RTÉ Two.