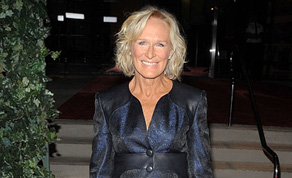 Glenn Close
The production of new feature film, 'Albert Nobbs' will commence on Monday, December 13th. Starring Glenn Close (Dangerous Liasons), the feature will shoot until January 28th 2011 in and around Dublin's city centre.
Directed by Rodrigo Garcia (Nine Lives) and written by Glenn Close and John Banville (The Sea), the film will centre around Glenn Close's title character, – a woman in 19th century Ireland who disguises herself as a man in order to survive and work but whose deception leads her to an unusual love triangle. The film's other cast members include Janet McTeer (Into the Storm). Further casting decisions will be announced on IFTN in the coming weeks.
Glenn will also produce the feature, alongside Bonnie Curtis (Saving Private Ryan), Julie Lynn (The Jane Austen Book Club) and Alan Moloney (Triage). The film has a budget of €6 million and has received IFB support.