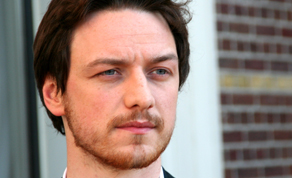 Mc Avoy & Duff
Scottish actor James McAvoy (Atonement, The Last King of Scotland, Inside I'm Dancing) and IFTA winning Irish actress Anne-Marie Duff (Garage, Shameless) are in talks to star in 'Perrier's Bounty', a new Irish feature to be helmed by director Ian Fitzgibbon (Showbands, Spin the Bottle) from a script by Mark O'Rowe (Boy A, Intermission).
Set in contemporary Dublin, the script is a fast-paced comedy thriller revolving around three unlikely fugitives on the run from a gangster named Perrier, who is desperate to retain his pride and money after the accidental murder of one of his loyal gang.
Represented by London-based sales and financier HanWay Films, 'Perrier's Bounty' is being pitched to buyers at the European Film Market at the Berlin Film Festival, running from the 7th-17th February 2008.
A Parallel Films / Number 9 Films co-production, the project, due to shoot later this year, will be produced by Alan Moloney from Parallel and Stephen Woolley and Elizabeth Karlsen from Number 9.
The film has been developed Number 9 Films' funding deal with Parallel, Film4, the Irish Film Board and the U.K. Film Council.