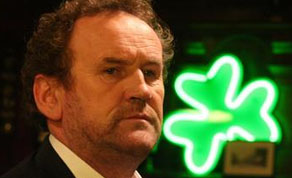 Kings
'Kings', the Irish language feature from writer/director Tom Collins is released in Northern Ireland this weekend. The award winning film stars Colm Meaney and is Ireland's first ever Foreign Language entry to the Oscars®.
Meaney (Layer Cake; Intermission; Star Trek; The Commitments) features alongside an ensemble cast of Irish talent including Donal O'Kelly, Brendan Conroy and newcomer Sean O'Meallaigh. The film tells the story of a group of young men in the 70s, who left Ireland bound for London, filled with ambition for a better life in a place where they could be kings.
The film will screen at the MovieHouse Dublin Road, Belfast, the Omniplex in Derry and Omniplex in Newry.