The trailer for David Fincher's The Killer, starring Michael Fassbender, has been released. The film will premiere next month at the Venice Film Festival, before a limited theatrical release starting on October 27th via Netflix. The film will begin streaming on the platform on November 10th, 2023.
Michael Fassbender (12 Years a Slave, Hunger) stars in The Killer, the latest thriller from David Fincher (Se7en, Fight Club), as a ruthless assassin. The cast sees Fassbender joined by Tilda Swinton (We Need To Talk About Kevin, The Souvenir), as well as Charles Parnell (Top Gun: Maverick), Arliss Howard (Full Metal Jacket), and Kerry O'Malley (Snowpiercer).
The official synopsis for The Killer is a follows:
"A man solitary and cold, methodical and unencumbered by scruples or regrets, the killer waits in the shadows, watching for his next target. And yet the longer he waits, the more he thinks he's losing his mind, if not his cool. A brutal, bloody and stylish noir story of a professional assassin lost in a world without a moral compass, this is a case study of a man alone, armed to the teeth and slowly losing his mind."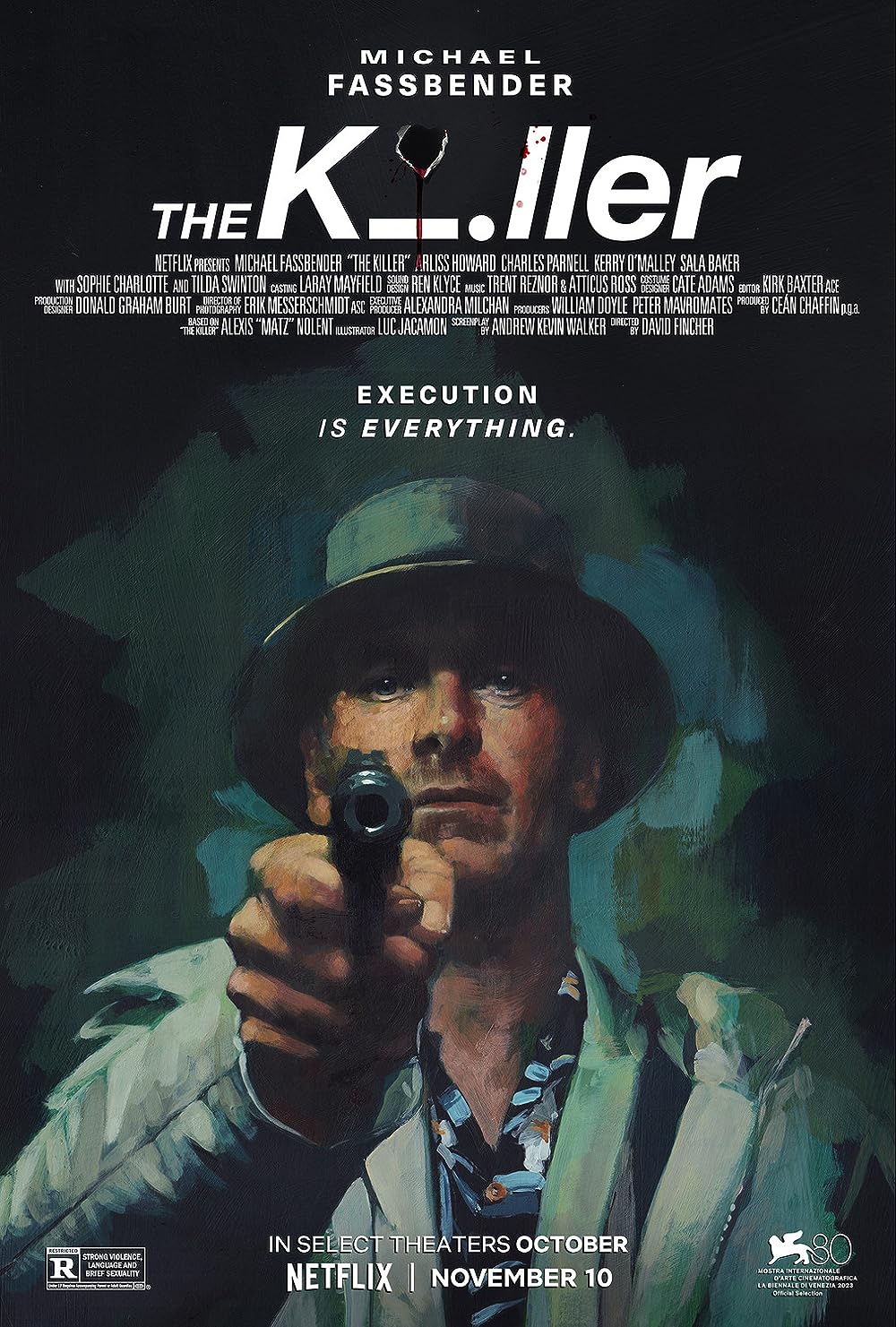 The Killer is an adaptation of Alexis Nolent's graphic novel series of the same name, adapted for the screen by Andrew Kevin Walker (Se7en). This film sees Fincher reunite with several collaborators, with Erik Messerschmidt (Mank) as cinematographer, Trent Reznor and Atticus Ross (The Social Network) composing, and Ceán Chaffin (Zodiac, Gone Girl) producing. The production companies Panic Pictures, Archaia Entertainment, and BOOM! Studios are involved in the project.
"With somebody of David's calibre it was a very special opportunity for me," said Fassbender of working with Fincher. "Quite a few locations over a five month period."
Those locations included the Dominican Republic, Paris, and Chicago and New Orleans.
"David films very precisely, everything is dealing in fraction in terms of how you deliver things and movement."
The Killer will begin streaming on Netflix on November 10th, 2023.