| | |
| --- | --- |
| | Locations Nearby |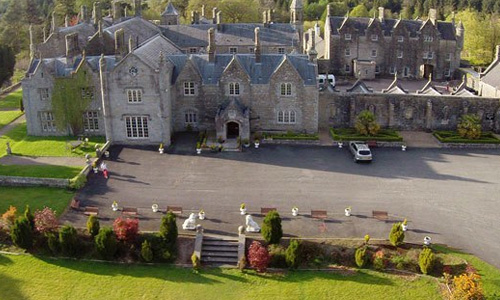 Parkanaur is a large, rambling romantic Tudor Revival house which has evolved through the years. Originally the land was held by the O'Donnellys until granted by James I to Sir Toby Caulfield in the early 1600s.
The land remained in the ownership of the Caulfields until sold by James Caulfield (1st Earl Charlemont) in 1771 to Ynyr Burges (East Ham, Essex), who had made a fortune in the East India Company as the 'Secretary & Paymaster of Seamens Wages'. Ynyr Burges appears only to have visited the estate occasionally.
Following his death in 1793 a small two storey cottage called 'Edenfield' was built in 1802-1804 as an occasional residence. This may have been built by Ynyr's daughter Margaret or his nephew John Henry (Woodpark, Armagh).