A Thousand Times Good Night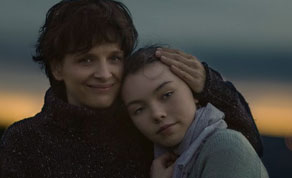 Feature Film
Completed
YEAR: 2013
DIRECTOR: Erik Poppe
WRITER: Harald Rosenløw Eeg Erik Poppe Kirsten Sheridan

PRODUCTION COMPANY: Newgrange Pictures Paradox Zentropa International Film i Väst

PRODUCER: Jackie Larkin Lesley McKimm Finn Gjerdrum Stein Kvae

CAST: Juliette Binoche Nikolaj Coster-Waldau Maria Doyle Kennedy Larry Mullen Jr. Lauryn Canny

LOCATION: Dublin

EDITOR:
DOP: John Christian Rosenlund
COSTUME DESIGN: Judith Williams
PRODUCTION DESIGN: Eleanor Wood
HAIR/MAKEUP: Martina McCarthy (key hair stylist)
SOUND: Mervyn Moore (sound recordist)
MUSIC: Armand Amar

« Go back
Rebecca is one of the world's top war photographers. She must weather a major emotional storm when her husband refuses to put up with her dangerous life any longer. He and their young daughters need Rebecca, who, however, loves both her family and her work...