Frankie Fenton's debut feature project, a touching documentary explores the talent, illness and perseverance of fellow Irish filmmaker Simon Fitzmaurice.
Simon was diagnosed with Motor Neuron Disease in 2008, at a time when his own career was taking off and his young family still growing.
The project premiered at Sundance 2017 to hugely positive critical response. It is produced by Kathryn Kennedy of Kennedy Films and Lesley McKimm, formerly of Newgrange Pictures.
Colin Farrell (Fantastic Beasts and Where to Find Them) narrates throughout as Simon directs his debut feature film 'My Name is Emily', using eye gaze technology.
We interviewed director Frankie Fenton on the project before its Sundance premiere earlier this year, where he talked us through his relationship with the story, and the complexities of shooting with Simon's condition.
What really emerged, and what also holds true of the finished documentary, is that Simon's inspiring positivity and love of family and film is at the heart of the story, rather than his condition.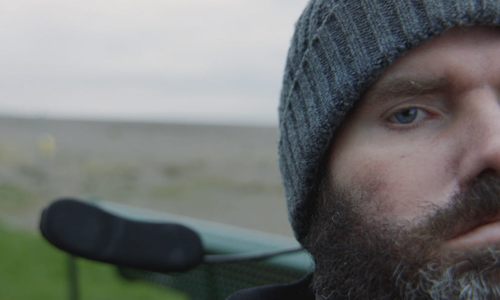 Frankie Fenton, Director:
"When it came to working with Simon we would email each other to cover any questions either of us had regarding the documentary. When it came to interviews we tried a mixture of pre-emptive emails and then, to switch it up, interviewing on the day, where he had no idea what I'd ask and so he would type back his initial response. So from that point of view we experimented a little. Another time I would ask 20 quick fire "yes or no" questions which was good craic. All in all communication is not an issue with Simon, as long as you're comfortable with a little delay. It's actually a nice way to talk and perhaps allows you to think a little before speaking, a habit I think we could all probably refine."
The project is expected to enjoy a late Summer 2017 release.