New to the Crew directory and answering IFTN's Crew Q&A is Stuart Porteous, experienced Sound Recordist & Boom Operator.
For more information about Stuart, his work experience and credits check out his profile in the IFTN Crew Directory here
When you were young, what did you want to be when you grew up?
I wanted to design enormous cars and be vastly rich!
How did you first become interested in Sound Recording and why?
During a filmmaking course, under Noel Quinn's tuition. I loved it!
What was your big break?
Working with the wildlife filmmaker Dr Francis Chee on a documentary about wolf conservation in Bulgaria. I certainly knew then that I wanted to be a sound recordist, and particularly working outdoors with wildlife whenever possible. Despite being chased over the hills by Karakachan guard dogs and getting covered in goat droppings.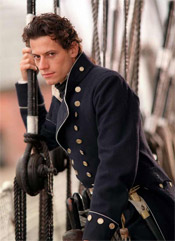 Ioan Gruffudd
What was your first job having left school?
Typing things into a computer in an office.
What are the best and worst parts of your job?
Best: the craic on set.
Worst: lactic acid build-up.
What's the best piece of advice you've been given in your career?
Stand over there.
What changes would you like to see in the Irish Film / Television industry?
There should really be a formal apprenticeship scheme in the film and television sector to help move beyond the freebie realm.
Who would play you in a film about your life (and why)?
Ioan Gruffudd from Hornblower, because he looks a bit like me.
What would you spend your winnings on, if you won the lotto?
The lightest boompole money can buy.
What historical figure do you identify with?
Arthur Wainwright, fellwalker and cartographer.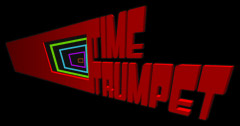 Time Trumpet
What is your first thought when you wake up?
Cup of tea!
Are you a Twitter or Facebook user?
Yes, because people are kind enough to post funny photos and videos for my enjoyment.
What Irish film/TV show would you love to have worked on?
Father Ted.
What's your favourite TV show or film?
Time Trumpet by Armando Iannucci.
For more information about Stuart check out his profile in the IFTN Crew Directory here