Wolfwalkers, Wildfire, Herself, Normal People, Breaking out, Smother and many more Irish Films and TV Dramas took home awards at the 2021 IFTAs, hosted by the Irish Film & Television Academy last week.
The Virtual IFTA Awards 2021 was a Star-studded affair, with Mark Hamill, Colin Farrell, Olivia Colman, Travis Fimmel and Josh Brolin among the stellar line-up of guests at the ceremony, presenting awards to the likes of Gabriel Byrne, Nika McGuigan, Paul Mescal, Nicola Coughlan, and Wolfwalkers.
The incredible array of guest presenters also included Orla Brady, Jason O'Mara, Sarah Bolger and many more who virtually presented awards to Irish Talent for their extraordinary achievements.
IFTN has assembled a guide to where and when all of the IFTA-winning titles are available so you can view the best in Irish film & drama.
WOLFWALKERS

Cartoon Saloon's Wolfwalkers took home the coveted Best Film Award at the 2021 IFTA Film & Drama Awards. This is only the second time the Best Film award has gone to an animated film, with Cartoon Saloon's Song of the Sea also winning in 2015. This makes Ireland the only country other than Japan whose academy has twice awarded an animated film Best Film.
Wolfwalkers, the third and final installment in Tomm Moore's "Irish Folklore Trilogy", following his previous films The Secret of Kells (2009) and Song of the Sea (2014). It follows the story of Robyn Goodfellowe, a young apprentice hunter who arrives in Ireland with her father during a time of superstition and magic to wipe out the last wolf pack. While exploring the forbidden lands outside the city walls, Robyn befriends a free-spirited girl, Mebh, a member of a mysterious tribe rumored to have the ability to turn into wolves by night. As they search for Mebh's missing mother, Robyn uncovers a secret that draws her further into the enchanted world of the Wolfwalkers and risks turning into the very thing her father is tasked to destroy.
Where to watch Wolfwalkers:
Wolfwalkers was released exclusively on Apple TV+ in December 2020. If you want to watch the film for free, you can sign up for a free seven-day trial of Apple TV+.
Distributed by Wildcard Distribution, Wolfwalkers is showing in select Irish cinemas, including the Lighthouse Cinema in Smithfield Dublin.
The 33rd Galway Film Fleadh will host the world premiere of Wolfwalkers in the Irish language on July 23rd in Father Burke Park.
WILDFIRE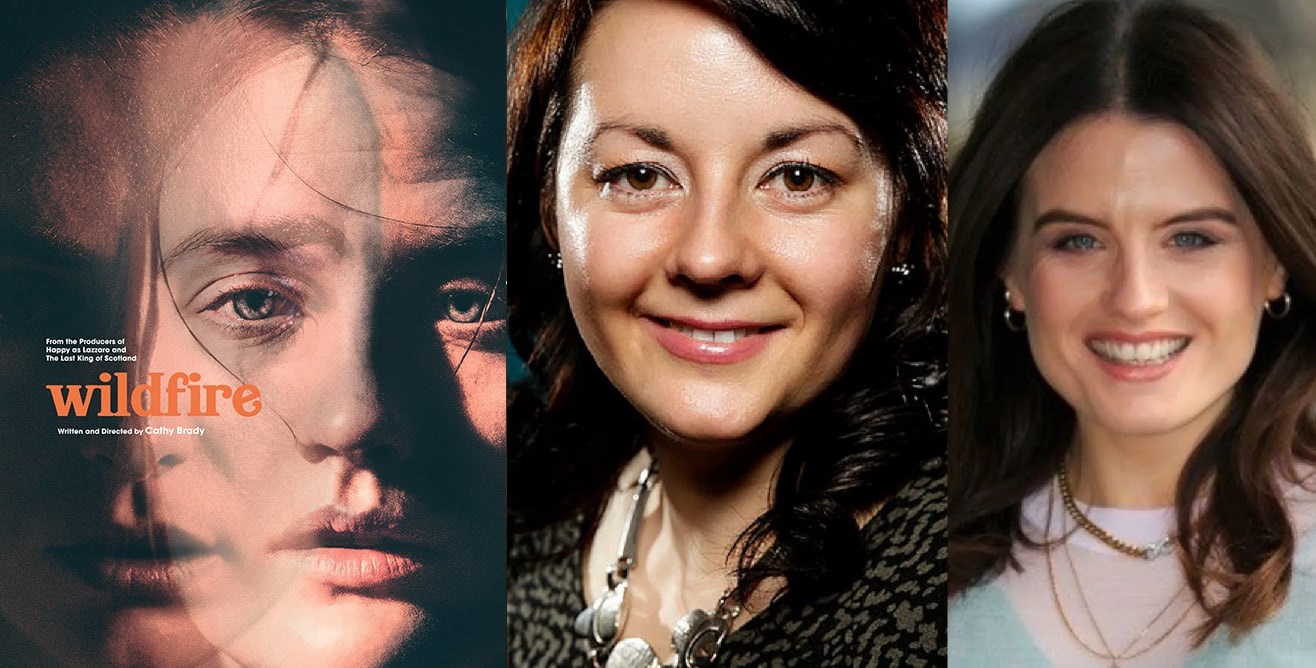 Winner – Director Film - Cathy Brady
Winner – Actress in a Lead Role (Film) – Nika McGuigan
Cathy Brady took Home the Award for Best Director for her work on Wildfire. The film is written and directed by Brady in her feature debut and stars Nora-Jane Noone (Brooklyn, The Magdalene Sisters) alongside Nika McGuigan (Philomena, The Secret Scripture) who sadly passed away before the film was completed. The six-time IFTA nominated film, including nominations for Best Film and Actress in a Leading Role, received its world premiere to critical acclaim at Toronto International Film Festival in 2020 and will be released in cinemas across Ireland from 3rd September 2021.
Where to watch Wildfire:
Cinemas (Ireland) - From September 3rd
Distributed by Wildcard Distribution, Wildfire will be released in cinemas across Ireland from 3rd September 2021.
HERSELF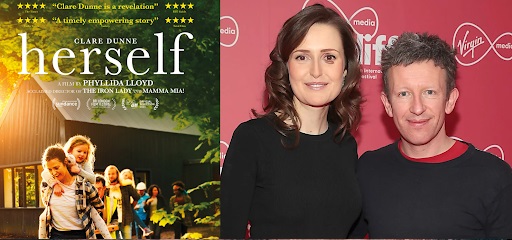 Winner – Script Film – Clare Dunne & Malcolm Campbell
Clare Dunne and Malcolm Campbell won the award for Best Script Film. Dunne, also nominated for a Rising Star Award, wrote the script as well as starring in the lead role. The Film was directed by Phyllida Lloyd. Best known for directing 'Mamma Mia!' & 'The Iron Lady', Lloyd's Herself has generated a huge buzz since its world premiere to critical acclaim at this year's Sundance Film Festival.
The story follows the story of Sandra ( Dunne), who on the surface of it, is a young Mum struggling to provide her two young daughters with a warm, safe, happy home to grow up in. Beneath the surface, Sandra has a steely determination to change their lives for the better and when it becomes clear that there are no other options left to her, she decides to build it herself from scratch, drawing together a community of friends to support her. Supporting cast includes Conleth Hill (Game of Thrones) and Cathy Belton (Philomena).
Where to watch Herself:
Cinemas (Ireland) - From September 12th
Element Distribution will be releasing the film in Ireland and Picturehouse Entertainment in the UK. Cornerstone Films is handling worldwide sales and distribution. The film is available on Amazon Prime in the US.
SCREEN IRELAND IFTA RISING STAR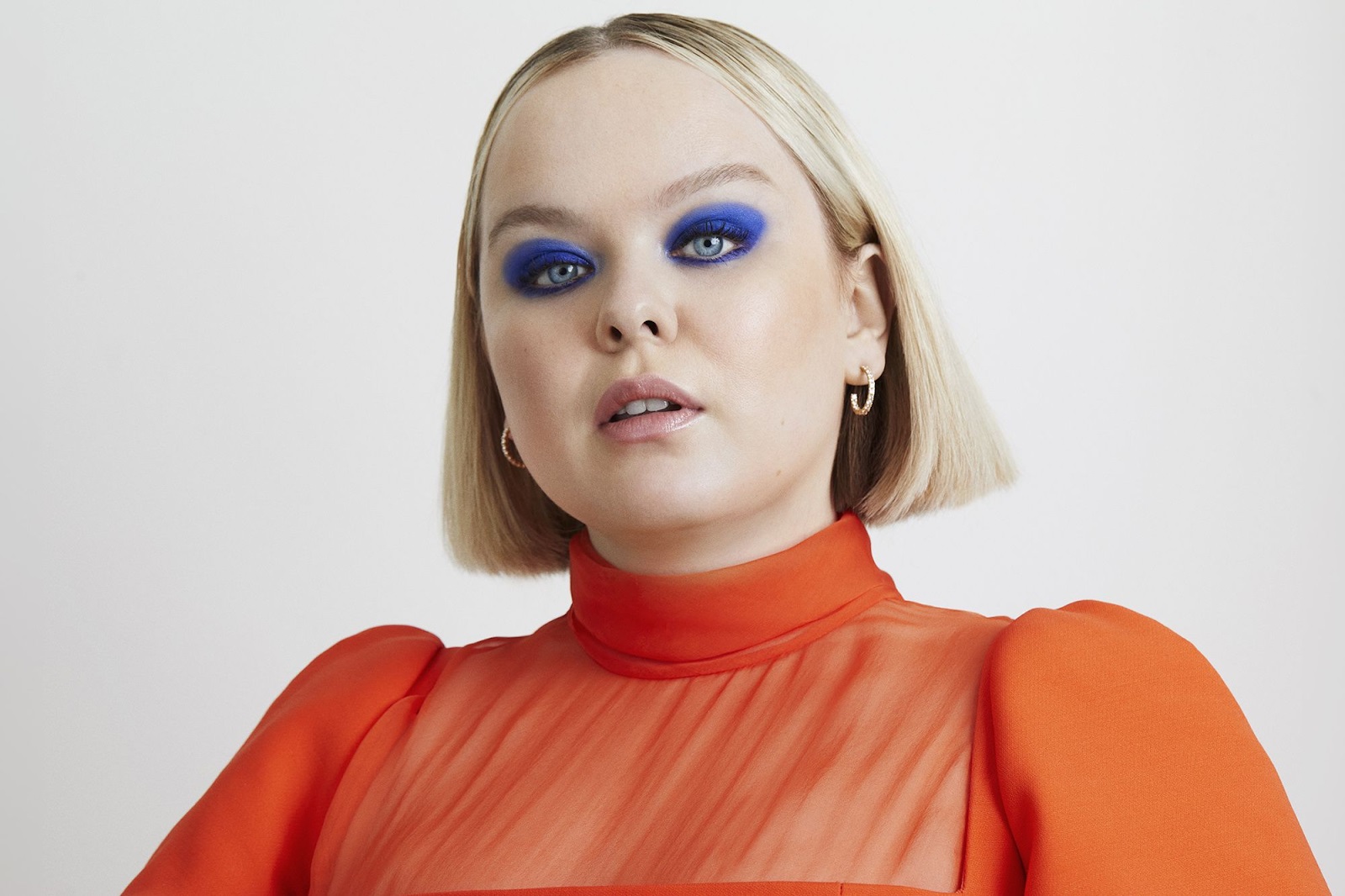 Derry Girls' star Nicola Coughlan won the Award for her standout performance in Netflix's world-wide smash Bridgerton. In her acceptance speech, a clearly emotional Coughlan said "I'm really shocked - oh my god I'm so shocked. Hearing Luke Skywalker say my name is such a shock! I'm so proud to be an Irish actor, I'm so proud to be so proud of that! This is so special because all you really want is people at home to be happy with what you are doing. I was at the BAFTAs when Paul [Mescal]won and it felt like a win for everybody. So to be recognised at home is really so special, it's so amazing and I am so grateful, thank you so much." Coughlan was also nominated for Best Supporting Actress in a Drama for her role in Bridgerton.
Bridgerton follows the eight close-knit siblings of the Bridgerton family who look for love and happiness in London high society. It is inspired by Julia Quinn's bestselling novels.
Where to watch Bridgerton:
All eight episodes of the first season are available on Netflix to those with a subscription. Season two was confirmed by Netflix in January 2021.
DEATH OF A LADIES' MAN

Winner – Actor in a Lead Role (Film) – Gabriel Byrne
Gabriel Byrne won Best Actor Film for his role as Samuel O'Shea, a university professor of poetry, exuberant womanizer and enthusiastic drinker, who has seen better days. His second marriage is ending, and his wife and children are at their wits' end with him.
More disturbingly, he has begun seeing things: Frankenstein sidles up to the bar and strangers sing and dance to Leonard Cohen tunes. His much missed father, who died when Samuel was just a boy, pops in for chats. At first, Samuel thinks it could be the drink, or perhaps he's just crazy or over-imaginative, but then learns he has a brain tumour.
Reflecting on the life he has lived, Samuel retreats to his family shack in remote Ireland, where he begins work on that great novel he always meant to write, and generally takes stock. Surprisingly, or not, he meets and falls in love with a local woman, who is full of unexpected ideas. All this leads Samuel to an utterly unforeseeable ending.
Where to watch Death of a Ladies' Man:
Death of a Ladies' Man has been released in Canada, USA, Germany and Russia. It is expected to release here and in the UK later this year, but keep an eye out for festival screenings before then.
DATING AMBER

Winner – Actor in a Supporting Role (Film) – Barry Ward
Winner – Actress in a Supporting Role (Film) – Sharon Horgan
Sharon Horgan and Barry Ward took home the Best Supporting Actress and Best Supporting Actor awards for their portrayal of parents to a closeted gay teen in 90's Ireland. DATING AMBER is a poignant, honest and funny look at the highs and lows of teenage life where the only way to fit in is to not be yourself, even if this goes against your very being. DATING AMBER is a love letter to all those kids who grew up in a small town and who needed to escape in order to be themselves.
Set in Ireland during the mid-90's, Eddie and Amber (both 17) are in the closet about their sexuality and decide to stage a relationship in order to stop everyone speculating. Horgan plays Eddie's jaded mother Hannah who looks on as Eddieplans to follow his Dad Ian (Barry Ward) into the military,, while Amber dreams of moving to the liberal hub of London. However, their 'ideal' arrangement begins to fall apart, forcing Eddie deeper into denial as Amber realises that a perilous future awaits her best friend unless she intervenes.
Where to watch Dating Amber:
Dating Amber launched exclusively on Amazon Prime in June 2020 is available on Amazon Prime to all Prime Members. It was also released theatrically in Ireland by WIldcard Distribution in July 2020.
BREAKING OUT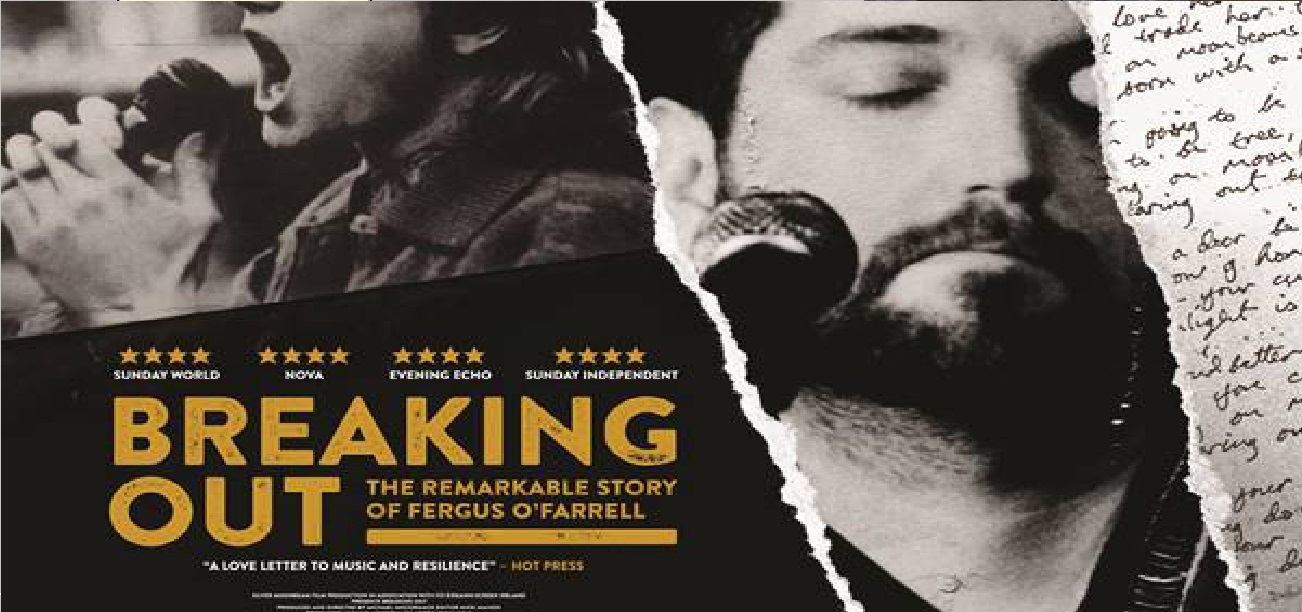 Winner – George Morrison Feature Documentary Award
Director Michael McCormack and team accepted the George Morrison Feature Documentary Award for their moving documentary on musician Fergus O'Farrell. O'Farrell was the charismatic voice of Interference, one of the most influential bands to emerge from the Irish music scene in the 1990's. He was best known for his timeless song "GOLD" which featured in the soundtrack to ONCE, the Oscar winning film and multi-Tony-award-winning musical. Despite being diagnosed with muscular dystrophy at a young age, through it all, Fergus kept singing. His unique talent and love for life inspired a generation of songwriters, even as his own was slipping away.
Where to watch Breaking Out:
In Cinemas this Autumn (Date TBD)
Breaking out has been a victim of Covid-19 with its release pushed back several times as theatre closures remained in force, but it is expected to make its much anticipated theatrical debut in Ireland this Autumn.
MISBEHAVIOUR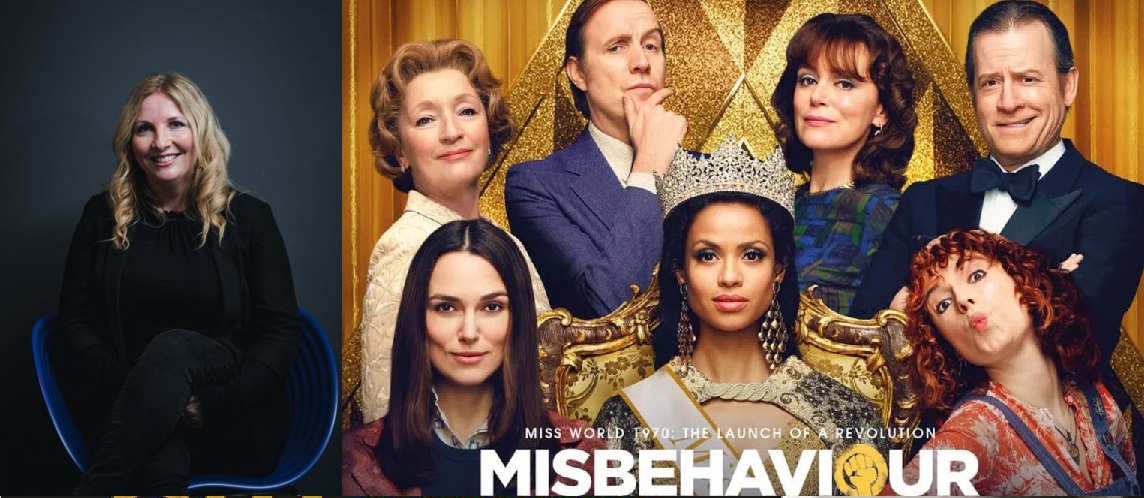 Winner – Best Editor – Úna Ní Dhonghaíle
Editor Úna Ní Dhonghaíle has won IFTAs and BAFTAs for her incredible editing work and is best known for her work on Rosie, The Crown, Misbehaviour, Three Girls and Stan and Ollie. Over a five year period, she co-directed and edited a documentary Invisible Man, for which she won the 2016 IFTA for Best Editing in Television. Úna has also received much recognition for her editing of the highly acclaimed BBC drama Three Girls, for which she has won the BAFTA award for Best Fiction Editing,. Úna is currently editing Death On The Nile with Sir Kenneth Branagh.
Misbehavior follows the 1970 Miss World competition which took place in London, hosted by US comedy legend, Bob Hope. Claiming that beauty competitions demeaned women, the newly formed Women's Liberation Movement achieved overnight fame by invading the stage. It stars Keira Knightly, Gugu Mbatha-Raw and last year's double IFTA winning Jessie Buckley.
Where to watch Misbehaviour:
Sky, Now TV, Rent/Buy online platforms.
Currently you are able to watch "Misbehaviour" streaming on Sky Go, Now TV Cinema. It is also possible to buy "Misbehaviour" on Apple TV, Rakuten TV, Chili as download ,or rent it on Rakuten TV, Chili, Curzon Home Cinema online and the Sky Store.
Gretel & Hansel

Winner – Best Makeup and Hair - Linda Gannon Foster & Liz Byrne
Winner – Best Costume Design - Leonie Prendergast
Coming-of-age, fairytale horror Gretel & Hansel took home the awards for make-up & hair and Costume with Linda Gannon-Foster and Liz Byrne, and Leonie Prendergast showcasing their fantastic(al) work on the Dublin-shot film. Oz Perkin's stylish and intelligent re-imagining of the classic folk tale stars Sophia Lillis (Netflix's I am Not OK with This Chapters 1 & 2) as the titular Gretel as she and her brother Hansel (newcomer Sam Leakey) enter the dark woods in order to find work and food, and then stumble upon the (definitely not Gingerbread-based) home of a mysterious witch.
Where to watch Gretel & Hansel:
Sky Store, Rent/Buy online platforms.
Gretel & Hansel is available to rent or buy on the Sky Store, to buy on the Microsoft Store, Google Play, Apple TV, and other online platforms.
SON
Winner – Best Original Score – Aza Hand
Aza Hand was nominated for dual roles on Ivan-Kavanagh's horror film Son, for Best Sound and Best Original Score. He won for his haunting soundtrack which skillfully augments Kavanagh's unique blend of Folk-Horror and family trauma with chilling results.
Award-winning Irish filmmaker Ivan Kavanagh (The Canal, Never Grow Old) returns to horror with Son. It stars Halloween's Andi Matichak as a mother who escaped a cult as a child must face her past when cult members return and attempt to kidnap her son David. On the run from the sinister sect, they are helped by a detective - but since the attempted abduction, something has changed in David. Emile Hirsch and Matichak lead an on-form cast in Kavanagh's dark, psychological horror/thriller.
Where to watch Son:
Shudder, Rent/Buy online platforms.
Son is available for streaming on dedicated horror streaming platform Shudder since July 2nd. It is also available to rent/buy on Apple TV and Prime Video.
SMOTHER

Winner – Best Actress in a Leading Role (Drama) – Dervla Kirwan
Dervla Kirwan won the Best Actress in a Lead Role in Drama for her portrayal of Ahern Family matriarch Val Ahern in Treasure Entertainment's twisty and hugely entertaining whodunnit. When Val'shusband is found dead the morning after a family party, she interrogates his relationships with his family – and begins to uncover an intricate web of lies. Smother is currently shooting its second season.
Kirwan is an Irish television, stage, and film actress who specializes in drama roles. She gained attention for her roles in Ballykissangel, Goodnight Sweetheart, and the Doctor Who Christmas special episode The Next Doctor.For 23 episodes, from 1996–1998, she appeared in Ballykissangel in the role of Assumpta Fitzgerald, the landlady of the village's only pub, Fitzgerald's. She reprised this role for a Comic Relief special of The Vicar of Dibley, and for a Father Ted special.Since departing popular Ballykissangel, Dervla has appeared in Goodnight Sweetheart, Doctor Who, Law and Order: UK and recently in the smash hit Netflix thriller, The Stranger.
Where to watch Smother:
Smother has been a big ratings hit for RTÉ with the second series now filming. It is available to view on the RTE Player.
NORMAL PEOPLE

Winner – Best Drama
Winner – Director Drama – Lenny Abrahamson
Winner – Script Drama – Sally Rooney
Winner – Actor in a Supporting Role (Drama) – Fionn O'Shea
Winner – Actress in a Supporting Role (Drama) – Sarah Greene
Winner – Actor in a Lead Role (Drama) – Paul Mescal
Winner – Cinematography – Kate McCullough
Winner – Production Design – Lucy Van Lonkhuyzen
Winner – Sound – Steve Fanagan, Niall Brady, and Niall O'Sullivan
Normal People won the IFTA for Best Drama, as part of a record nine wins in total from 15 nominations including Paul Mescal winning Best Actor Drama, and Lenny Abrahamson for Best Director Drama.
Director Abrahamson joined from the set of Normal People follow-up Conversations with Friends to receive his award from Irish Comedian and Actress Deirdre O'Kane, while last year's winner of the Best Actor Film category Tom Vaughan-Lawlor presented producers Catherine Magee and Emma Norton with the award for Best Drama.
Orla Brady fresh from her scene-stealing turn as "Irish" Romulan Laris in Star Trek: Picard presented Mescal with the Best Actor Drama awards. The series follows the relationship between Marianne Sheridan (Daisy Edgar-Jones) and Connell Waldron (Paul Mescal), as they navigate adulthood from their final days in secondary school to their undergraduate years in Trinity College. The series was primarily written by Rooney and Alice Birch, and directed by Lenny Abrahamson and Hettie Macdonald. It was a worldwide hit since its release last year.
Where to watch Normal People:
Irish drama Normal People smashed the RTÉ Player record with 3.3 million streams - and, in the process, overtook the number of streams on the service for season four of Love/Hate. It's been available exclusively on the RTÉ Player since it debuted to critical acclaim last summer.
KIDDING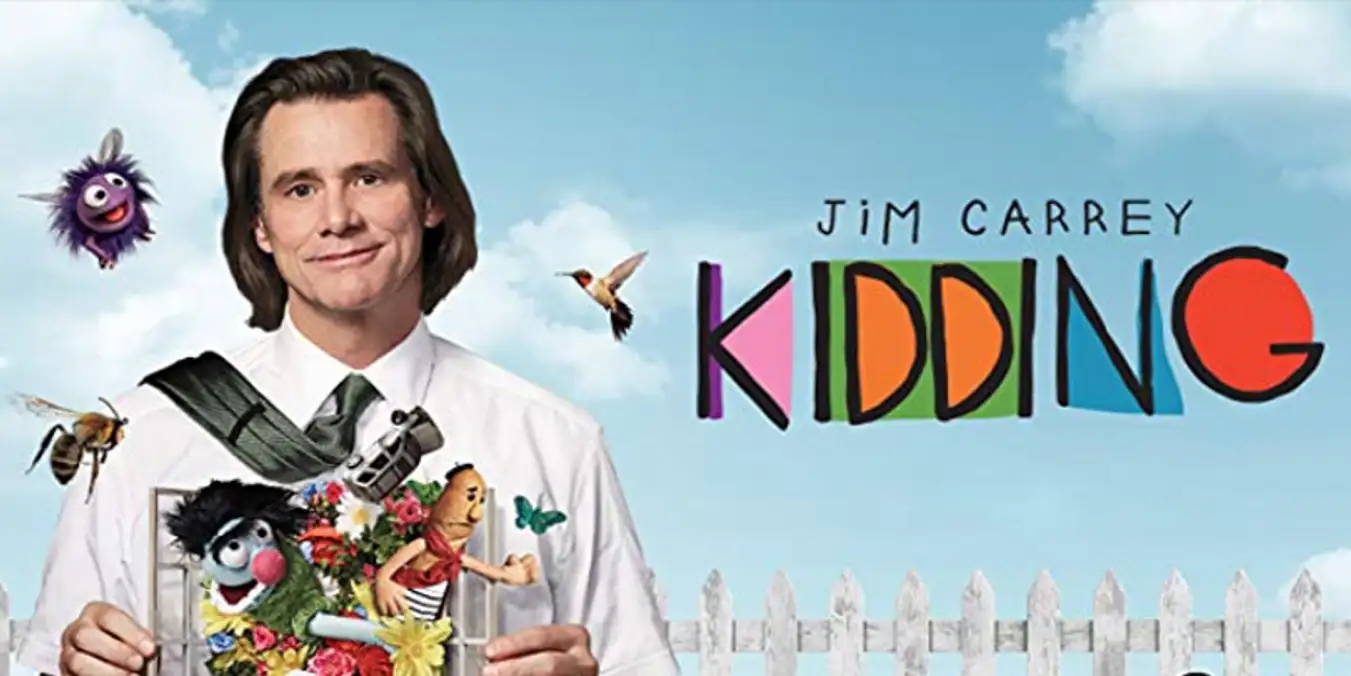 Winner – Best VFX – Ed Bruce & Robert Hartigan
"Kidding" follows Jeff Pickles, a man who is iconic in children's television. Jeff, aka Mr. Pickles, is a pillar of kindness and wisdom to the impressionable minds of America's youth and to the parents who grew up with him. When Mr. Pickles' family begins to implode, his life starts to take a downward spiral. He must put the fables and puppets aside to get through this newest crisis in life. As the slow leak of sanity advances faster than he can cope with it, the cruel world breaks his heart.
Ed Bruce and Robert Hartigan of Dublin's Screen Scene VFX looked after over 150 shots, from De-Aging Jim Carrey's character Jeff & his wife Jill, to set extensions, to a complex scene of frozen time where the entire environment & public were made stationary whilst Jeff & Jill navigated around them. These are just some of the exceptionally long & challenging shots to freeze people, remove rigging, add objects, replace ground & furniture whilst also de-aging Jim Carrey's face & body.
Where to watch Kidding:
Sky, Now TV, Rent/Buy online platforms.
Currently you can watch seasons 1 & 2 of "Kidding" streaming on Sky Go, and Now TV.
ROUGH

Winner – Best Short Film (Live Action)
Adam Patterson and Declan Lawn's Rough won the award for Best (Live-Action) Short Film. It is set in contemporary Belfast, where conflict-era paramilitary factions have evolved into street gangs, who enforce their own form of justice on their communities. "Punishment Attacks" as they are known, can take many forms, from a severe beating, through to "kneecapping" (where the victim is shot in the knees, causing life-changing injuries) through to capital punishment. Whilst many communities privately lament this form of justice, few if any are brave enough to stand against the street gangs, who are brazen enough in their activities to hold their own kangaroo courts in fortresses masquerading as "social clubs".
That's the context of "Rough", but the deeper themes relate to the conflict in Northern Ireland and its aftermath. The film is about the brutalisation of communities over decades, the acceptance of horror, and ultimately, the fact that these things can be transformed, in small ways, by love – even if in this case, it's love for a Jack Russell terrier.
Where to watch Rough:
Rough is still on its festival run and is currently unavailable to view online
HER SONG

Winner – Best Short Animation
Éabha Bortolozzo & Jack Kirwan's Her Song won the best Short Animation Award at this year's IFTA Awards. Written and directed by Bortolozzo and Kirwan, the animation depicts an Irish woman's harrowing experience in a mother and baby home.
Her Song follows Eve as she learns of her Grandmother's harrowing history in a Mother & Baby home. Woven through her past is the mythological and misunderstood figure of the Banshee, whose comforting presence inspires the strength she needs to tell her story.
Where to watch Her Song:
Her Song is still on its festival run and is currently unavailable to view online