Laurent Boissel, Founder and CEO of About Premium Content (APC) has been announced as a special guest at FÍS Annual TV Summit on 23rd of January.
Laurent will do a presentation on APC to provide the audience with a stronger understanding of the company and its slate as well as to give practical information on how Irish talent can engage with APC moving forward.
TV distribution companies are increasingly becoming more and more involved in the development and production of TV series. While their primary role is to sell the programmes to market they are now taking on projects at development stage and can be vital when trying to secure funding. About Premium Content (APC) is an independent boutique based in Paris France, that specialises in distribution of TV programmes of international quality. Their clients include Netflix, Sky, Channel 4 and Disney among others.
Prior to creating About Premium Content in 2014 with his business partner Emmanuelle Guilbart, Laurent Boissel held top-level positions in media groups such as Havas Advertising, EMAP PLC and Zodiak Media, for which he acted as group CFO and COO until March 2014.
Limited tickets are still available for the FÍS TV Summit, which will be held in Galway on the 23rd of January and is organised by the Galway Film Centre. Click here for more information.
We caught up with Jade Murphy, Training and Education Officer for the Galway Film Centre to find out more about this year's FÍS TV Summit, which takes place on Thursday, January 23rd.
IFTN: For those that have never attended or are considering attending this year's TV Summit. Why should they go?
Now in its third year, the FÍS TV Summit (Fís) is an annual one day conference providing a platform for creative talent to explore and share ideas about the changing television landscape looking at the current trends, challenges, and opportunities. It also creates an important opportunity for Irish creative talent to network with Irish and international television professionals. Past guests have included industry legends such as Vince Gilligan (Breaking Bad) and Beau Willimon (House of Cards) and the 2020 edition offers an exciting line-up of speakers, many of who have never spoken in Ireland before.
IFTN: The 2020 edition will focus on "Developing TV Drama" as a theme for this year's event. What can participants expect?
"Ireland is experiencing the same boom in the creation of TV content as much of the world recently with projects such as Vikings, Foundation, Dublin Murders, The Young Offenders, Derry Girls, Blood, Finding Joy and Normal People being created and produced here.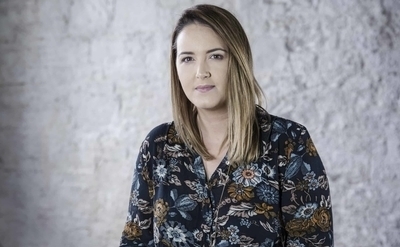 "This year FÍS will focus on a critical phase in the evolution of any project – development and participants can expect a host of conversations that will shine a light on this subject. Included in the line-up are writers Rachael New (Miss Scarlet and The Duke) and Michael Zam (Feud: Bette & Joan) where they will speak to Daithí Keane (An Klondike) about the highs and lows of getting their first commissions to showrunning their own TV projects. They will look at the development process, the US and UK systems, working with other talent and building their careers.
"Also included on the day is an exciting panel 'Making A Dublin Murder,' which will take the audience through the development and production of Dublin Murders, the thrilling BBC/RTÉ series that gripped audiences last year. Creator Sarah Phelps and producer Noemi Spanos will share their journey, in discussion with Chelsea Morgan Hoffman. The conversation will shine a light on the adaptation process and how the Tana French Dublin Murder Squad books became a Dublin Murder TV Series."
IFTN: How beneficial is hosting a national Summit, such as FÍS, to the production sector in the west of Ireland?
"As the only TV Summit in Ireland, its benefit is not limited to the West of Ireland; FÍS attracts creative talent from all over the country. FÍS provides the best quality national and international talent to inspire, educate, inform and entertain Irish creative talent. Our talks and seminars are always in-depth and discussions are chaired by industry professionals, who offer insight, career experience, and creative advice in key aspects of the television industry.
"Through attending the hosted talks and seminars the audience will get first-hand information from speakers who share the value of their experience of surviving in a competitive AV industry. We are incredibly grateful to the sponsors of this event Screen Ireland, TG4, Broadcasting Authority of Ireland (BAI), Gréasán na Meán, Screen Skills Ireland, Creative Europe Media Desk, GMIT and the WRAP Fund for supporting us to bring this Summit to Irish creative talent.
IFTN: This year, Galway City celebrates its title as the European Capital of Culture, 2020. What industry-related plans are in-store and are there any EU specific events included as part of the line-up for FÍS?
"In the year where we are celebrating Galway's designation as European Capital of Culture, we are delighted to bring the best of European and international talent to Galway to participate in FÍS and share their knowledge and experience with the Irish industry.
"Galway Film Centre (GFC) will also be collaborating with Galway 2020 and Screen Talent Europe on Galway Stories Through a 2020 Lens. This Virtual Production Camp which will see 16 young filmmakers from across Europe come together in an intense camp to create a scripted drama short film made using Unreal Engine."
IFTN: This year also marks the introduction of the FÍS Pitching Award. What can you tell me about this new initiative?
"We introduced the FÍS Pitching Competition this year as we wanted to create more networking opportunities for Irish creative talent. FÍS brings together the Irish and international TV industry for this one-day event and we wanted to make the most of having all these people in one room. Such was the volume and strength of the applications received we will have six projects competing. The six individuals/teams will participate in an open pitch in order to win a prize of €1,000. Each of the six selected applicants will have 10 minutes to pitch in open session for a chance at winning the grand prize of €1,000. Equally important, however, is having a room full of producers and directors hear the pitch, any one of whom might be interested in bringing the project to life."